Topic: Sharon MAbry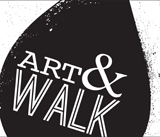 Clarksville, TN – Produced by The Downtown Clarksville Association, First Thursday Art Walk is a free, self-guided tour spanning a 5-block radius that combines visual art, live music, engaging events and more in the heart of Downtown Clarksville.
With 10+ venues, bars and businesses participating each month, the First Thursday Art Walk in Clarksville is the ultimate opportunity to savor and support local creative talent.
«Read the rest of this article»

Clarksville, TN – Every December, people across the state perk up when they hear Perry Como croon his holiday classic, "Home for the Holidays," particularly when he sings," I met a man from Tennessee…"
Locally, listeners feel a rush of excitement when Como mentions their state, and this year, the Austin Peay State University Department of Music aims to produce a similar mix of cheer and nostalgia when it hosts "A Tennessee Holiday Dinner" at 7:00pm on December 8th and 9th, 2017 in the Morgan University Center Ballroom.
«Read the rest of this article»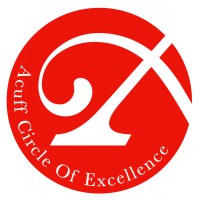 Clarksville, TN – More than 100 arts supporters from Clarksville and Nashville gathered at the Customs House Museum to honor philanthropist Evans Harvill for his long years of promoting arts at Austin Peay State University and in the community, as he received a top arts award.
Eight others were recognized at the same event, the annual Ovation Awards ceremony, sponsored by the Acuff Circle of Excellence. The celebration calls attention to outstanding contributions of the arts in the Clarksville-Montgomery County area.
The Circle is the patron society of the APSU Center of Excellence for the Creative Arts, and it works to advance arts and culture in Clarksville and Montgomery County.
«Read the rest of this article»

Clarksville, TN – A major financial supporter of Austin Peay State University, whose contributions to the arts at the school, are legion. A founding member of the Downtown Artists Co-op and the Friends of Photography, who also is an accomplished artist.
A civic organization that keeps the Southern heritage of fiddling alive. And, a company that has consistently supported the arts, in addition to a multitude of other community endeavors for many years.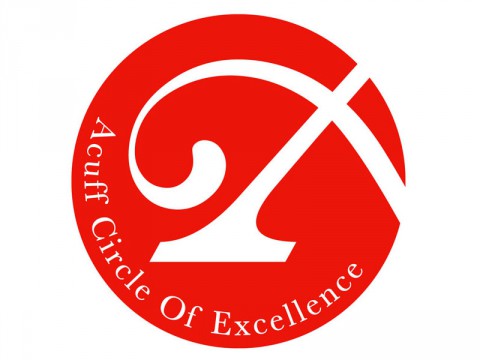 «Read the rest of this article»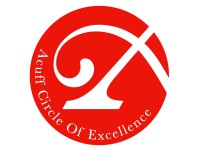 Clarksville, TN – Jazz in June, The Acuff Circle of Excellence's annual celebration of the arts with jazz, food and wine, will be from 5:00pm-7:00pm on Friday, June 17th, at Beachaven Vineyards and Winery. The public is invited to attend.
At this event, longtime Clarksvillian Marge Lillard will be honored for her contributions on the stage as an actor and dancer. She'll receive the Full Circle Award, presented annually to a living Tennessean who has had a consequential impact on arts and culture in Montgomery County over many years of direct involvement through innovative work, philanthropy or leadership. The recipient is selected by the Acuff Circle of Excellence Advisory Board.
«Read the rest of this article»

Clarksville, TN – Dr. Sharon Mabry, mezzo-soprano and professor of music at APSU, was invited by Southern Illinois University in Carbondale for a Master Teacher residency in vocal performance.
In this capacity, she worked with SIU's voice faculty and classical vocal majors, as well as several students from the musical theatre program.
«Read the rest of this article»

Clarksville, TN – The Customs House Museum and Cultural Center is located in historic downtown Clarksville, Tennessee. Come explore an entire city block featuring large gallery spaces filled with fine art, science and history.
Some of the events in April at the Museum are: A Woman's Touch: Celebrating Tennessee Crafts, James Alexander: Sculptural Thinkings, Elizabeth LaPenna: Expressions in Color, A Time of Mourning, Cast of Blues, Hook Rug Demonstration, and Women Writers Hour.
«Read the rest of this article»

Clarksville, TN – When the first Austin Peay State University Faculty Senate met in October of 1975, then-senate president Solie Fott made two motions to the University administration.
"Things are a little foggy now, but when I think back on my term as president, I think of two motions we made," Fott said. "The first motion was asking the administration to lower the speed bumps that were all over campus, and especially around the administration building. The administration told us no.
«Read the rest of this article»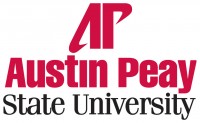 Clarksville, TN – Five accomplished singers and alumni will return to the campus of Austin Peay State University for the Distinguished Vocal Alumni Concert, held Friday, September 25th at 7:30pm in the George and Sharon Mabry Concert Hall.
Since leaving Austin Peay, each performer has achieved regional, national and international acclaim for performances in opera, oratorio, chamber ensembles and recitals. Additionally, all singers are full-time professors at prestigious music schools in the United States. «Read the rest of this article»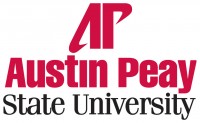 Clarksville, TN – Throughout her career, Austin Peay State University professor of music, Dr. Sharon Mabry, has championed the music of contemporary composers. Her latest release, "Modern American Art Song," continues that theme, focusing on five sets of songs by four contemporary American composers.
Mabry's album features works by Kenton Coe, Brian Peterson, Persis Behar and George Mabry, with several of the works written specifically for Mabry and this release.
«Read the rest of this article»