Topic: World War II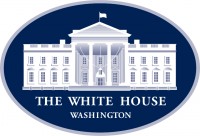 Washington, D.C. – This week, we honored the brave men and women who have served our country in the United States Armed Forces. The founding principles of our country would not have endured for so long were it not for the individuals who answer the call of duty to defend our freedom at home and abroad.
On the Senate floor, I highlighted many great stories our Tennessean veterans shared with me on social media.
«Read the rest of this article»
Washington, D.C. – When the Treaty of Versailles was signed on June 28th, 1919, in the Palace of Versailles outside the town of Versailles, France, World War I – known at the time as "The Great War" – officially ended.
However, fighting ceased seven months earlier when an armistice, or temporary cessation of hostilities, between the Allied nations and Germany went into effect on the eleventh hour of the eleventh day of the eleventh month. For that reason, November 11th, 1918, is generally regarded as the end of "the war to end all wars."
«Read the rest of this article»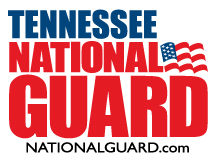 Nashville, TN – Under the U.S. Army's new division alignment training plan, the 278th Armored Cavalry Regiment, headquartered in Knoxville, will be aligning with Texas' 36th Infantry Division for training and possible future deployments starting this October.
The purpose of this change is to better prepare National Guard units to deploy and fight in large-scale ground combat operations at the division level. Eight division headquarters across the United States are aligning with subordinate brigades to improve the National Guard's readiness. Tennessee is aligning with the 36th Infantry Division headquartered in Austin, Texas.
«Read the rest of this article»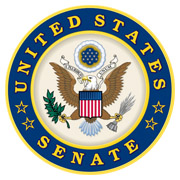 Washington, D.C. – U.S. Senators Lamar Alexander (R-Tenn.) and Tom Udall (D-N.M.) said the Senate unanimously passed a resolution to designate October 30th, 2020, as National Day of Remembrance for workers who helped develop and support the nation's nuclear weapons program.
"Between 1942 and 1945, as many as 75,000 individuals in Oak Ridge worked on the Manhattan Project, and today, the Y-12 National Security Complex employs more than 4,000 Tennesseans. Our country is safer because of these patriotic men and women, and I'm proud to represent a community of such vital importance to our nation's defense," Senator Alexander said.
«Read the rest of this article»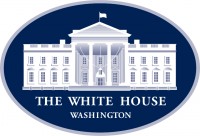 Washington, D.C. – President Donald Trump visited North Carolina today, where he recognized Wilmington as the first American World War II Heritage City. Today marks the 75th anniversary of the end of the war, when Japan formally delivered its surrender to the United States.

"There is no better place to mark this profound World War II anniversary," the President said.
«Read the rest of this article»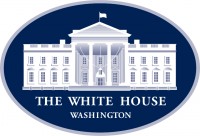 Washington, D.C. – On August 18th, 1920, the 19th amendment to the U.S. Constitution was ratified. Eight days later, it was officially adopted, securing the right to vote for American women.

To honor the 100th anniversary of this historic event, First Lady Melania Trump announced an exhibit titled Building the Movement: America's Youth Celebrate 100 Years of Women's Suffrage.
«Read the rest of this article»

Clarksville, TN – A Gov is going to Poland's prestigious Jagiellonian University in Krakow at the end of September. Nicholas Herrud, a recent Austin Peay State University (APSU) history graduate and Spring Hill, Tennessee, native, will begin his Master of Arts focusing on Polish studies.
«Read the rest of this article»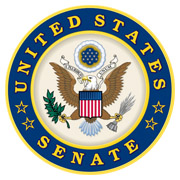 Washington, D.C. – U.S. Senator Lamar Alexander (R-Tenn.) yesterday afternoon on the Senate floor said, "We should not try to erase our history. We should not try to pretend it doesn't exist," in response to an effort by a crowd to tear down President Andrew Jackson's statue in Lafayette Square in front of the White House:
"Presidential historians almost without exception put Andrew Jackson in the top ten of America's presidents. They see him as a sophisticated, often subtle political actor who without his devotion to the union, against his own local political interests, the union might well have fallen apart in 1832 or 1833," said Senator Alexander.
«Read the rest of this article»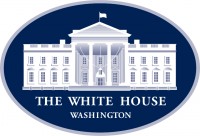 Washington, D.C. – "A World War II monument in Charlotte, North Carolina, was targeted by vandals who spray-painted a hammer and sickle over the names of soldiers who died while fighting overseas," Maddison Dibble writes in the Washington Examiner.

"Wayne White, a U.S. Air Force veteran, gathered a group of volunteers and began scrubbing the monument clean on Monday morning. He told Fox 46 that he was upset by the vandalism because it covered up the 507 names of people from Mecklenburg County who were 'veterans and deserve the honor, respect, and dignity.'"
«Read the rest of this article»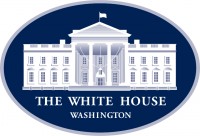 Washington, D.C. – Since the first shots fired in the Revolutionary War, Americans have answered the call to duty and given their lives in service to our Nation and its sacred founding ideals.
As we pay tribute to the lives and legacies of these patriots on Memorial Day, we also remember that they sacrificed to create a better, more peaceful future for our Nation and the world. We recommit to realizing that vision, honoring the service of so many who have placed love of country above all else.
«Read the rest of this article»