Topic: Los Angeles Lakers
Austin Peay (0-0) vs. #18/#20 Vanderbilt (0-0)
Friday, November 13th, 2015 | 7:00pm
Nashville, TN | Memorial Gym

Clarksville, TN – Austin Peay State University men's basketball team faces a tall order literally and figuratively when it plays Vanderbilt, 7:00pm, Friday, in Memorial Gym to open the 2015-16 season.
The contest represents the first game of the Maui Jim Maui Invitational. Vanderbilt eventually will end up in Maui for its final three games while APSU, after playing at Indiana, Monday, heads to Greeley, CO, to play its final two games.
«Read the rest of this article»
Clarksville, TN – I really can't tell you much about the history of English Soccer, Spanish Soccer and really for American Soccer for that matter.
I know that internationally we're OK, but we're more like a perennial playoff team than a championship contender and that's OK.
I  know that ManU or Manchester United is considered the most popular soccer team in the world and thus the most hated. But I also know that Real Madrid is pretty god as is FC Barcelona. «Read the rest of this article»
Clarksville, TN – For much of his life, Marc Gasol has seemingly lived in the shadows.
Already growing up in the shadow of his older Pau Gasol, who starred for Spanish basketball powerhouse Barcelona, Marc continued to remain the forgotten Gasol when Pau was taken in the 2001 NBA Draft and shipped to the Memphis Grizzlies.
After the Gasol family made the move to Memphis to stay close to Pau, Marc continued to search for his own basketball glory.
«Read the rest of this article»
Clarksville, TN – I was on Shaquille Rashaun O'Neal's side during the epic and legendary Shaq-Kobe Bryant Wars that were waged earlier this century. The pair formed the greatest duo the NBA had had seen since Michael Jordan and Scottie Pippen were leading the Bulls to six championships in subsequent three-peats in the early and then late 1990's or certainly since Hulk Hogan and the 'Macho Man' Randy Savage formed the then WWF's famed 'Mega Powers' tag team in the late 1980's.
Being apart of Shaq's Army was cool. And why wouldn't it be when you've got a 7-foot-1, 325-pound general leading the way. No one doubts Shaq is the most dominate center of our time and is hard to argue that he may be the greatest center to ever play the position. «Read the rest of this article»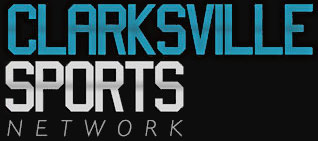 Caught some of Austin Peay State University's men's basketball practice Thursday and they were really working hard. They are just a different and much better team with John Fraley back at center. He just makes everything go and allows Will Triggs and Melvin Baker to play their natural positions. Fraley doesn't need to score that many points, but his rebounding and presence in the middle makes a huge difference.
The Govs have made some other moves by starting freshman Herdie Lawrence and moving TyShwan Edmondson to the bench and having him as the sixth man. But even then, everything just flows much better because Fraley is there.
«Read the rest of this article»