Topic: Lowe Finney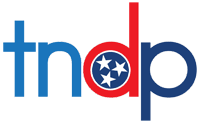 Nashville, TN – With looming sequester cuts threatening everything from Head Start programs to our military personnel, leaders in Tennessee urged Governor Bill Haslam to use the proposed increase to the state's rainy day fund to weather the storm.
Tennessee has $356 million in its rainy day fund, with another $100 million to be added in this year's budget. Using that $100 million to fund vital services instead would save Tennesseans from the pain of Washington's inaction. «Read the rest of this article»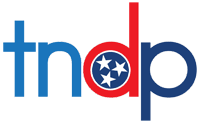 Nashville, TN – House and Senate Democrats pushed in a Tuesday press conference for a full debate and an up or down vote on a bill to allow Tennessee to expand Medicaid.
"Unfortunately, this General Assembly has been in session for more than a month now, and we've spent most of our time on trivial matters," House Democratic Leader Craig Fitzhugh said. "Whether we expand Medicaid affects the lives and livelihoods of hundreds of thousands of Tennesseans and has profound implications for our states budget." «Read the rest of this article»
One senator charges that her colleagues are taking care of trees, animals, car dealerships this year, but not senior citizens


NASHVILLE, TN – Legislation that would give seniors a Cabinet-level voice in Tennessee government failed by one vote in a Senate Committee on Tuesday, likely killing the effort to create a Department on Aging for the year and leaving services for older residents scattered throughout nearly two dozen agencies. «Read the rest of this article»
Nashville – The Senate Democratic Caucus released a statement after receiving word that former Lieutenant Governor John Stanley Wilder (1921-2010) had passed away as the result of a stroke yesterday at the age of 88.
John Wilder was born in Fayette County Tennesee. He attended Fayette County Public Schools, and received his undergraduate degree from the University of Tennessee College of Agriculture, and a law degree from the Memphis State University (now the University of Memphis) Law School. He served in the U.S. Army during World War II, and served in extensively in City, County, and State Governments, including a stint as the Lt. Governor of Tennessee.
He was preceded in death by his wife Marcelle Ann Morton Wilder who passed away in 2004. Together they had two sons, Shelton Wilder and wife Judy of the Longtown Community and David M. Wilder and wife Patti of Collierville; four grandchildren, John Wilder III, of Longtown, Joseph C. Wilder of Knoxville, Jarod Wilder of Memphis, and Whitney Wilder of Collierville; five great grandchildren, John Wilder, IV, and Judith Suzanne Wilder, both of Longtown, Russell Wilder, Marcel Wilder and Ansel Wilder, all of Knoxville. «Read the rest of this article»
The leadership of the Tennessee Senate Democratic Caucus released the following statement upon learning news that former Lt. Gov. John Wilder had suffered a stroke:
"Our thoughts and prayers are with Gov. Wilder and the Wilder family tonight," Senator Jim Kyle, the Senate Democratic Leader, said from Memphis.
Senator Lowe Finney, Caucus Chairman, said from Jackson: "Lt. Governor John Wilder is known for his toughness. We hope for a full and speedy recovery."
Remind Iraq, Afghanistan veterans of scholarship available to them
Leaders of the State Senate Democratic Caucus praised the proud tradition Wednesday of Tennessee's veterans, past and present.
"When the cause of freedom is on the line, Tennesseans are first to rise to the call," Senator Lowe Finney of Jackson, the Caucus chairman, said. "Our tradition as volunteers is historic.
"I visited earlier this year with members of the Tennessee Guard preparing to go to the Middle East. Their confidence and dignity reflects the spirit of generations of Tennessee fighting men and women. We have much to be proud of on this day." «Read the rest of this article»
Grants of Up To $250K Available to Rural Communities
Nashville — Tennessee Economic and Community Development Commissioner Matt Kisber today announced applications are available for the Tennessee Rural Technology Assistance Program, a series of competitive grants aimed at increasing technology usage and availability in rural areas of Tennessee. The grants will be awarded to selected counties in which the population of all municipalities is less than 20,000 as of July 1st, 2009.
"As we've sought to bring jobs to rural communities in Tennessee, we've taken a number of steps to make them more competitive, including community development, the development of entrepreneurship and the availability of capital," said Commissioner Kisber. «Read the rest of this article»

Senators Jim Kyle of Memphis and Lowe Finney of Jackson, leader and chairman respectively of the Tennessee Senate Democratic Caucus, released the following statement Tuesday on the resignation of Senator Paul Stanley of Memphis:
"We have learned that Paul Stanley has tendered his resignation as the Senator from the 31st  District. We hope this puts an end to this terrible situation. We hate that it has happened to this family with young children, who continue to be in our prayers.
"The Tennessee State Senate is an honorable institution, and the people of this state must know that it is their struggles that are most important to us as public servants.
"We are sorry that the good work of the legislature has been overshadowed by this tragedy."
364 Days After Bredesen Signs Choices Act, Legislature sends him a Bill Giving Tennesseans a Real New Choice for Housing
NASHVILLE – Nearly one year to the day after Gov. Phil Bredesen signed into law the Long-Term Care Community Choices Act, the Tennessee Legislature is sending him a bill that creates a housing option – adult care homes – that really provide Tennesseans with a new choice.
The Tennessee Senate unanimously approved legislation Tuesday that authorizes adult care homes, small residences operated for two to five people. The 31-0 vote sends the bill, which was approved unanimously by the House last week, to Gov. Phil Bredesen for his signature. The legislation is part of the governor's 2009 legislative package.
The Adult Care Homes Act was sponsored by Sens. Lowe Finney, Jim Kyle and Charlotte Burks.  In the House, the bill had more than 50 co-sponsors, including Speaker Kent Williams, Speaker Pro Tempore Lois DeBerry and Rep. Dennis Ferguson, who chairs the Legislature's Long-Term Care Committee. «Read the rest of this article»
Volunteer State and Bredesen have the foresight to grab clean-energy opportunities

NASHVILLE – Texas may be willing to turn down the jobs that come with solar energy, but Tennessee is more than happy to welcome this 21st century industry and the economic benefits that go with it, members of the Tennessee Senate Democratic Caucus said Monday.
"Governor Bredesen has sent a strong message: Tennessee is ready, willing and able to be a center for the solar-energy industry," Senator Lowe Finney of Jackson said. "With our Volunteer State Solar Initiative, West Tennessee will have the top solar energy-generating facility in the region.
"More than 600 Tennesseans will be hired to build the solar farm facility, and others will be hired to operate it."
The story is altogether different in Texas, where legislators did an about-face over the weekend, voting down millions in incentives to draw solar investment to the state.   «Read the rest of this article»