Topic: Lt. Governor
Nashville, TN – Lt. Governor Randy McNally (R-Oak Ridge) has announced state Senate committee assignments for the 112th Tennessee General Assembly. Lt. Governor McNally was re-elected Speaker of the Senate.
Lt. Governor McNally praised his fellow members in announcing the assignments.
«Read the rest of this article»

Nashville, TN – The Tennessee Department of Human Services (TDHS) has announced grant assistance has been awarded to 656 non-profit organizations across the state serving Tennessee communities.
These grants are all provided through the new Tennessee Community CARES Program.
«Read the rest of this article»
Nashville, TN – Tennessee Governor Bill Lee and the Financial Stimulus Accountability Group today announced $61 million will be awarded in Tennessee Emergency Broadband Fund grants to improve access to broadband internet across the state.
«Read the rest of this article»
$200 Million Available for Small Businesses Affected by COVID-19 Coronavirus

Nashville, TN – Tennessee Governor Bill Lee, Lt. Governor Randy McNally, House Speaker Cameron Sexton, and the Financial Stimulus Accountability Group announced a new relief program for Tennessee businesses affected by the COVID-19 Coronavirus pandemic.
The Tennessee Business Relief Program will direct approximately $200 million in federal Coronavirus Relief Funds through the Department of Revenue directly to small businesses that qualify.
«Read the rest of this article»
Bill includes Prohibition of Abortion where a Fetal Heartbeat Exists.
Nashville, TN – On Thursday, January 23rd, 2020, Tennessee Governor Bill Lee announced that he will submit comprehensive pro-life legislation to the Tennessee General Assembly this year, including the prohibition of an abortion where a fetal heartbeat exists.
«Read the rest of this article»
More Than 130 Jobs Currently Available
Nearly 800 Tennesseans hired by AT&T so far this year as consumer demand for wireless and broadband grows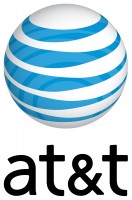 Nashville, TN – AT&T* has announced that the company is seeking applicants to fill more than 130 jobs in the Tennessee, including nearly 50 new jobs. The positions will be primarily focused on customer service, retail and technician positions and are a result of AT&T's continued investment in Tennessee.
So far this year, AT&T has invested more than $175 million in its wired and wireless networks in Tennessee and hired about 800 Tennesseans to meet continued growth of wireless and broadband services in the state. «Read the rest of this article»
Lt. Gov. Ramsey, Leader Norris and Chairman Ketron Re-elected; Senator Mark Green elected Caucus Chaplain

Nashville, TN – Tennessee Senate Republicans met Wednesday, December 12th in Nashville to elect leaders for the 108th General Assembly where they voted unanimously to nominate Lt. Governor Ron Ramsey (R-Blountville) to retain his top leadership post as Lt. Governor and Senate Speaker.
The Senate Republican Caucus also voted to re-elect Senator Mark Norris (R-Collierville) for a 4th term as Senate Majority Leader and chose Senator Bill Ketron (R-Murfreesboro) for a 2nd term as Republican Caucus Chairman. «Read the rest of this article»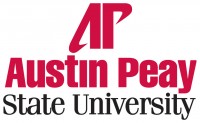 Clarksville, TN – Five Austin Peay State University (APSU) students are participating in the 2012 Tennessee Legislative Internship Program in Nashville.
Alison Bright, Tricia Collis, Tiffany Kaschel, Kristen Lawson and Randi Perry are interning for various legislators during the Spring 2012 semester. Interns are assigned to legislative leadership offices and committees, and perform various duties, such as bill analysis, constituent work, research and general office work.
«Read the rest of this article»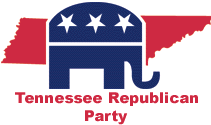 The House GOP Review is a weekly feature that gives Tennesseans an in-depth look at what our Republican state legislators have been working on this week, and a glimpse into what's planned for the coming week at our state house
Consensus reached on cable bill
Legislative leaders reached a consensus this week on the much-anticipated "Competitive Cable and Video Services Act." Legislators held a press conference this week to announce that they had come to an agreement, stating that all parties involved were pleased with the progress that was made, and that consumers would be the real winners of the hard work.
Representatives from the competing cable industries have worked on a compromise with legislative leadership for the past 14 weeks. The bill was put on hold a year ago, with the legislature adjourning before a decision was reached. It passed House Commerce Committee this week, and is now headed to Finance, Ways and Means. Leaders said they believe the passage of the bill will expand competition, jobs, choice for consumers, and investment in Tennessee with broadband infrastructure. «Read the rest of this article»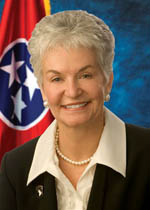 State Senator Rosalind Kurita, Speaker Pro Tempore of the Tennessee Senate, is looking for change in how Tennessee finds its Lieutenant Governor and Secretary of State.
"It is time to change history and open up statewide elected positions in Tennessee — as in almost every other state in these United States of America. As we begin 2008, we need to create a position for a popularly elected Lieutenant Governor in Tennessee. We also need to popularly elect the Secretary of State."
Kurita, in making this bid for new elected positions rather than the tradition of appointees to those key posts, said most Tennesseans "do not even realize that we do not have any voice in the selection of powerful statewide offices."
"During this past legislative session, I passed the first leg of this complicated process in the Senate. Now we must pass it in the House."
Kurita is now seeking support for this measure from the public, the voters into whose hands she would place the decisions on these important posts. "Your help is crucial to moving us forward in making "the election" process more open," Kurita said. «Read the rest of this article»