Topic: Lyme Disease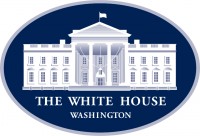 Washington, D.C. – "President Donald Trump on Wednesday, March 18th, 2020 signed into law a multibillion-dollar emergency aid package aimed at helping Americans impacted by the coronavirus (COVID-19)," Morgan Chalfant reports in The Hill.

The bipartisan measure, resulting from negotiations last week between the Donald Trump Administration and Congress, "includes provisions offering paid leave benefits for Americans, bolstered unemployment benefits and free diagnostic testing for the virus."
«Read the rest of this article»
For the first time, picaridin & oil of lemon eucalyptus products top the ratings

Yonkers, NY – there is good news for consumers concerned about dousing their skin with potentially harmful repellents in order to arm themselves against insect bites. Consumer Reports tests found the more effective bug repellents were also among the safer choices.
For the first time ever in Consumer Reports tests, the top scorers (Sawyer Fisherman's Formula & Repel Lemon Eucalyptus) outperformed products that contained up to 25 percent deet, a chemical that can cause serious side effects. «Read the rest of this article»
Tennesseans Urged to Protect Skin, Eyes from Sun Damage

Nashville, TN – As the hours of daylight increase and spending time outdoors beckons, the Tennessee Department of Health reminds sun seekers to protect their skin and eyes with the international "Slip, Slop, Slap, Seek and Slide" message. «Read the rest of this article»
Washington, D.C. – Gardening can be a great way to enjoy the outdoors, get physical activity, beautify the community, and grow nutritious fruits and vegetables. Whether you are a beginner or expert gardener, health and safety are important.
Below are some tips to help keep you safe and healthy so that you can enjoy the beauty and bounty gardening can bring. «Read the rest of this article»
Clarksville, TN – Recently, spokespersons from the Tennessee Department of Health said that certain species of ticks that were uncommon in Tennessee are being found in new areas of the state.
The Tennessee Department of Health shared the information that tick species which used to be rare in Tennessee, such as Gulf Coast and Deer ticks, are now being found here and that tick-related illnesses have more than doubled in Tennessee since 2005.
This is due to climate changes in Tennessee. Both the Gulf Coast tick and Deer tick are associated with illnesses such as Rocky Mountain Fever and Lyme Disease. «Read the rest of this article»