Topic: Magnetic Field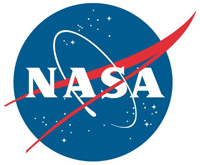 Pasadena, CA – NASA says fifty years ago today, during their second moonwalk, Charles "Pete" Conrad Jr. and Alan Bean became the first humans to reach out and touch a spacecraft that had previously landed on another celestial body.
NASA's 1969 Apollo 12 Moon mission and the upcoming Mars 2020 mission to the Red Planet may be separated by half a century and targets that are 100 million miles apart, but they share several mission goals unique in the annals of space exploration.
"We on the Mars 2020 project feel a special kinship with the crew of Apollo 12," said John McNamee, Mars 2020 project manager at NASA's Jet Propulsion Laboratory in Pasadena, California.
«Read the rest of this article»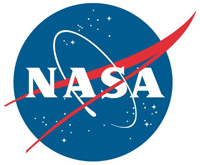 Washington, D.C. – NASA says when a spacecraft built for humans ventures into deep space, it requires an array of features to keep it and a crew inside safe. Both distance and duration demand that spacecraft must have systems that can reliably operate far from home, be capable of keeping astronauts alive in case of emergencies and still be light enough that a rocket can launch it.
Artemis Missions near the Moon will start when NASA's Orion spacecraft leaves Earth atop the world's most powerful rocket, NASA's Space Launch System.
«Read the rest of this article»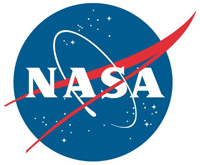 Pasadena, CA – The first definitive detection beyond our world of an internal magnetic field that changes over time was detected during NASA's Juno mission to Jupiter. It's a phenomenon called secular variation. The gas giant's secular variation is most likely driven by the planet's deep atmospheric winds, Juno determined.
The discovery will help scientists further understand Jupiter's interior structure – including atmospheric dynamics – as well as changes in Earth's magnetic field. A paper on the discovery was published today in the journal Nature Astronomy.
«Read the rest of this article»
NASA Goddard Space Flight Center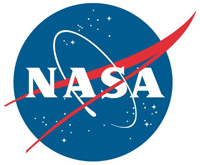 Greenbelt, MD – Using an instrument aboard NASA's Lunar Reconnaissance Orbiter (LRO), scientists have observed water molecules moving around the dayside of the Moon.
A paper published in Geophysical Research Letters describes how Lyman Alpha Mapping Project (LAMP) measurements of the sparse layer of molecules temporarily stuck to the surface helped characterize lunar hydration changes over the course of a day.
Up until the last decade or so, scientists thought the Moon was arid, with any water existing mainly as pockets of ice in permanently shaded craters near the poles.
«Read the rest of this article»
NASA Jet Propulsion Laboratory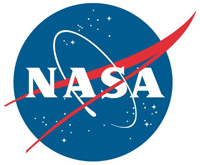 Pasadena, CA – The Cigar Galaxy (also known as M82) is famous for its extraordinary speed in making new stars, with stars being born 10 times faster than in the Milky Way. Now, data from the Stratospheric Observatory for Infrared Astronomy, or SOFIA, have been used to study this galaxy in greater detail, revealing how material that affects the evolution of galaxies may get into intergalactic space.
Researchers found, for the first time, that the galactic wind flowing from the center of the Cigar Galaxy (M82) is aligned along a magnetic field and transports a very large mass of gas and dust – the equivalent mass of 50 million to 60 million Suns.
«Read the rest of this article»
NASA Jet Propulsion Laboratory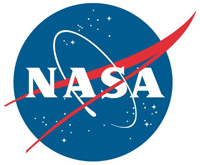 Pasadena, CA – Using new data from NASA's Cassini spacecraft, researchers believe they have solved a longstanding mystery of solar system science: the length of a day on Saturn. It's 10 hours, 33 minutes and 38 seconds.
The figure has eluded planetary scientists for decades, because the gas giant has no solid surface with landmarks to track as it rotates, and it has an unusual magnetic field that hides the planet's rotation rate.
The answer, it turned out, was hidden in the rings.
«Read the rest of this article»
NASA's Ames Research Center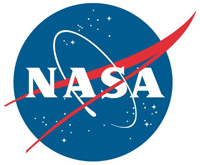 Mountain View, CA – Astronauts live in a pretty extreme environment aboard the International Space Station. Orbiting about 250 miles above the Earth in the weightlessness of microgravity, they rely on commercial cargo missions about every two months to deliver new supplies and experiments.
And yet, this place is relatively protected in terms of space radiation. The Earth's magnetic field shields space station crew from much of the radiation that can damage the DNA in our cells and lead to serious health problems.
«Read the rest of this article»
NASA Jet Propulsion Laboratory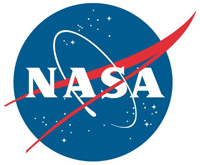 Pasadena, CA – On December 21st, at 8:49:48am PST (10:49:48am CST) NASA's Juno spacecraft will be 3,140 miles (5,053 kilometers) above Jupiter's cloud tops and hurtling by at a healthy clip of 128,802 mph (207,287 kilometers per hour). This will be the 16th science pass of the gas giant and will mark the solar-powered spacecraft's halfway point in data collection during its prime mission.
Juno is in a highly-elliptical 53-day orbit around Jupiter. Each orbit includes a close passage over the planet's cloud deck, where it flies a ground track that extends from Jupiter's north pole to its south pole.
«Read the rest of this article»
NASA Jet Propulsion Laboratory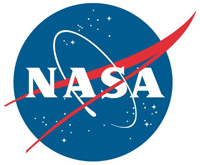 Pasadena, CA – NASA says Mars and Earth are like two siblings who have grown apart.
There was a time when their resemblance was uncanny: Both were warm, wet and shrouded in thick atmospheres. But 3 or 4 billion years ago, these two worlds took different paths.
We may soon know why they went their separate ways. NASA's InSight spacecraft will arrive at the Red Planet on Monday, November 26th, 2018 and will allow scientists to compare Earth to its rusty sibling like never before.
«Read the rest of this article»
Written by Sarah Frazier
NASA's Goddard Space Flight Center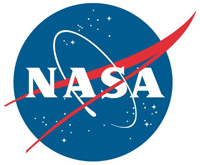 Greenbelt, MD – On October 3rd, 2018, NASA's Parker Solar Probe performed the first significant celestial maneuver of its seven-year mission. As the orbits of the spacecraft and Venus converged toward the same point, Parker Solar Probe slipped in front of the planet, allowing Venus' gravity — relatively small by celestial standards — to twist its path and change its speed.
This maneuver, called a gravity assist, reduced Parker's speed relative to the Sun by 10 percent — amounting to 7,000 miles per hour — drawing the closest point of its orbit, called perihelion, nearer to the star by 4 million miles.
«Read the rest of this article»