Topic: Magnetic Field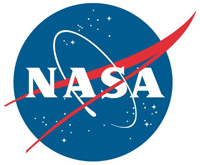 Greenbelt, MD – NASA has selected a new pathfinding CubeSat mission to gather data not collected since the agency flew the Dynamics Explorer in the early 1980s.
The new mission, called Dione after the ancient Greek goddess of the oracles, will carry four miniaturized instruments to study how Earth's upper atmospheric layers react to the ever-changing flow of solar energy into the magnetosphere — the enveloping bubble of magnetic field around Earth that deflects most of the particles that erupt from the Sun. Earth's upper atmosphere is where most low-Earth-orbiting satellites reside, and their orbits are strongly affected by sudden density changes created by space weather.
«Read the rest of this article»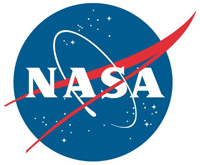 Washington, D.C. – Across NASA's many missions, thousands of scientists, engineers, and other experts and professionals all over the country are doing what they do best, but now from home offices and via video conferencing.
With most personnel supporting missions remotely to keep onsite staff at a minimal level in response to Coronavirus (COVID-19), the Agency is moving ahead strongly with everything from space exploration to using our technology and innovation to help inform policy makers.
«Read the rest of this article»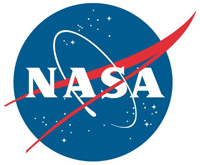 Pasadena, CA – Eight and a half years into its grand tour of the solar system, NASA's Voyager 2 spacecraft was ready for another encounter. It was January 24th, 1986, and soon it would meet the mysterious seventh planet, icy-cold Uranus.
Over the next few hours, Voyager 2 flew within 50,600 miles (81,433 kilometers) of Uranus' cloud tops, collecting data that revealed two new rings, 11 new moons and temperatures below minus 353 degrees Fahrenheit (minus 214 degrees Celsius). The dataset is still the only up-close measurements we have ever made of the planet.
«Read the rest of this article»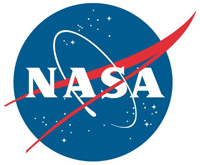 Pasadena, CA – A new understanding of Mars is beginning to emerge, thanks to the first year of NASA's InSight lander mission. Findings described in a set of six papers published today reveal a planet alive with quakes, dust devils and strange magnetic pulses.
Five of the papers were published in Nature. An additional paper in Nature Geoscience details the InSight spacecraft's landing site, a shallow crater nicknamed "Homestead hollow" in a region called Elysium Planitia.
«Read the rest of this article»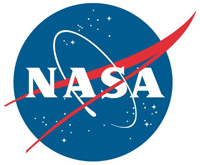 Greenbelt, MD – In February 2020, NASA's Solar Dynamics Observatory — SDO — is celebrating its 10th year in space. Over the past decade the spacecraft has kept a constant eye on the Sun, studying how the Sun creates solar activity and drives space weather — the dynamic conditions in space that impact the entire solar system, including Earth.
Since its launch on February 11th, 2010, SDO has collected millions of scientific images of our nearest star, giving scientists new insights into its workings.
«Read the rest of this article»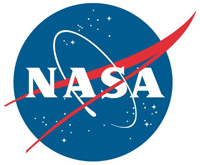 Greenbelt, MD – NASA says a new spacecraft is journeying to the Sun to snap the first pictures of the Sun's north and south poles.
Solar Orbiter, a collaboration between the European Space Agency, or ESA, and NASA, will have its first opportunity to launch from Cape Canaveral on February 7th, 2020, at 10:15pm CST.
Launching on a United Launch Alliance Atlas V rocket, the spacecraft will use Venus's and Earth's gravity to swing itself out of the ecliptic plane — the swath of space, roughly aligned with the Sun's equator, where all planets orbit.
«Read the rest of this article»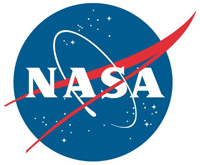 Greenbelt, MD – In August 2018, NASA's Parker Solar Probe launched to space, soon becoming the closest-ever spacecraft to the Sun. With cutting-edge scientific instruments to measure the environment around the spacecraft, Parker Solar Probe has completed three of 24 planned passes through never-before-explored parts of the Sun's atmosphere, the corona.
On December 4th, 2019, four new papers in the journal Nature describe what scientists have learned from this unprecedented exploration of our star — and what they look forward to learning next.
«Read the rest of this article»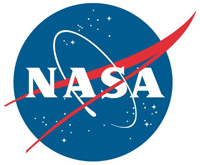 Pasadena, CA – NASA says fifty years ago today, during their second moonwalk, Charles "Pete" Conrad Jr. and Alan Bean became the first humans to reach out and touch a spacecraft that had previously landed on another celestial body.
NASA's 1969 Apollo 12 Moon mission and the upcoming Mars 2020 mission to the Red Planet may be separated by half a century and targets that are 100 million miles apart, but they share several mission goals unique in the annals of space exploration.
"We on the Mars 2020 project feel a special kinship with the crew of Apollo 12," said John McNamee, Mars 2020 project manager at NASA's Jet Propulsion Laboratory in Pasadena, California.
«Read the rest of this article»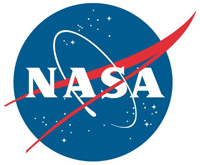 Washington, D.C. – NASA says when a spacecraft built for humans ventures into deep space, it requires an array of features to keep it and a crew inside safe. Both distance and duration demand that spacecraft must have systems that can reliably operate far from home, be capable of keeping astronauts alive in case of emergencies and still be light enough that a rocket can launch it.
Artemis Missions near the Moon will start when NASA's Orion spacecraft leaves Earth atop the world's most powerful rocket, NASA's Space Launch System.
«Read the rest of this article»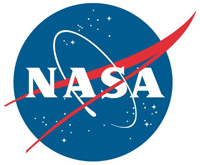 Pasadena, CA – The first definitive detection beyond our world of an internal magnetic field that changes over time was detected during NASA's Juno mission to Jupiter. It's a phenomenon called secular variation. The gas giant's secular variation is most likely driven by the planet's deep atmospheric winds, Juno determined.
The discovery will help scientists further understand Jupiter's interior structure – including atmospheric dynamics – as well as changes in Earth's magnetic field. A paper on the discovery was published today in the journal Nature Astronomy.
«Read the rest of this article»