Topic: Mag's Coffee

Clarksville, TN – Road closures for this weekend have been announced for the 2nd Annual Go Commando Half Marathon & 5k powered by CDE Lightband in downtown Clarksville.
The following streets will be experience intermittent delays from 7:00am until 11:30am on Saturday, October 20th, 2012. «Read the rest of this article»
Clarksville, TN – The band, Unnamed Servant, decided to stop at Mag's Coffee Shop on Riverside Drive in Clarksville on Friday night as a last minute concert stop as the band makes it's way to St. Louis and eventually on to the west coast.
The Owners of Mag's Coffee Stop were contacted by the band early in the week about being the location for the concert and after a flurry of emails back and forth the date was set. Even with the last minute notice a couple dozen people were on hand to enjoy the performance.
«Read the rest of this article»
Introducing the Chevrolet Volt!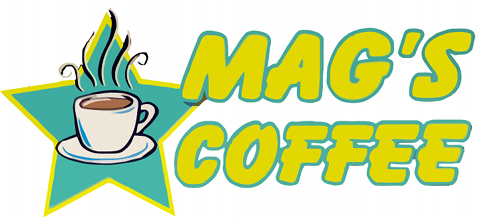 Clarksville, TN – Come down to Mag's Coffee at the corner of Riverside Drive and Commerce Street on Saturday, October 22nd, 2011 between the hours of 8:30am and 2:00pm for a Meet and Greet with the Volt. Enjoy your favorite coffee or espresso beverage and get a first hand look at this new electric car.
$20.00 gift certificates to Mag's Coffee will be given away every hour on the hour.
Clarksville, TN – On September 18th, 2011, after completing their annual toy run benefit, five members of the Bikers Who Care (BWC) organization died in their sleep from what has been determined to be carbon monoxide poisoning.  The tragic, untimely deaths of these caring people not only resulted in a tremendous loss to the Clarksville community, but also forever changed the lives of twelve children.
As parents and grandparents, we at Mag's Coffee want to help in whatever small way we can. «Read the rest of this article»


Clarksville, TN – The City of Clarksville and Aetna Insurance are joining together to celebrating our nation's independence with the fourth annual Independence Day Celebration tonight down at McGregor Park. The event will be filled with food, fun and entertainment for the entire family. It all starts 6:00pm.
Local performers Tina Brown and Chris Robertson will provide live music throughout the evening, followed by country music artist, John Anderson. With more than 40 singles on the Billboard country music charts, Anderson has five Number Ones: "Wild and Blue," "Swingin'," "Black Sheep," and "Money in the Bank." The night will end with a spectacular fireworks finale, the largest in Clarksville.
«Read the rest of this article»
Written by Ken Bradford
Back in January 2010, somewhere in the middle of chasing dolphins and tromping through alligators in the Florida Keys, the idea of opening a "coffee shop" was born.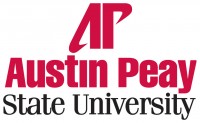 Clarksville, TN – An Austin Peay State University professor will discuss a project he began in Haiti last summer with funding from the University. 
Dr. Matthew Kenney, interim director of APSU's President's Emerging Leaders Program and associate professor of political science, will present discuss "A New Mocha Model: Coffee and Cocoa as a Path to Development in Haiti" from 3:00pm-4:00pm, Thursday, September 23rd in the Honors Commons building (formerly Memorial Health/Red Barn).
The event is free and open to the public. Coffee, donated by Mag's Coffee on Riverside Drive, and chocolate will be served. «Read the rest of this article»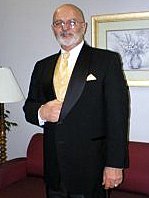 Bill Harrison is kicking off his campaign for Clarksville City Council in Ward 7 today. He will be at Mag's Coffee between 9:00am and 12:00pm. Come down and meet the candidate. There will be a fishbowl for campaign contributions and any and all are accepted with sincerest gratitude since we are "boot strap financed campaign". He is facing off against incumbent Geno Grubbs.
Editor's note: This is a news release from a political campaign, and our publication does not constitute an endorsement or political advertisement for the campaign. Any candidate for public office is welcome to submit campaign releases to . These are published as our schedule allows.
The flood is behind us and the flowers are in full bloom.
Mag's Coffee is ready to serve you the best espresso drinks, fruit smoothies, and Italian sodas  in Clarksville. Come and enjoy the atmosphere, great hospitality and the best drinks you've ever had.