Topic: Mark Cleveland
MCHS Now Eligible to Win a National Award
Cunningham, TN – Students from the Montgomery Central High School Academy of Plant and Animal Systems were named Best in State winners of the fifth annual Verizon Innovative Learning app challenge.
A nationwide contest, the Verizon App challenge invites competition from students to design mobile app concepts aimed at improving and solving for societal issues in their schools and communities.
«Read the rest of this article»

Montgomery County, TN – It's not common for a group of high school students to be encouraged to "disrupt," but that is exactly what students from the Academies at CMCSS were encouraged to do this morning.
Seventy students from each of the seven CMCSS High School College and Career Academies convened at the Clarksville Regional Airport for "Engaging in the Entrepreneurial Spirit."
«Read the rest of this article»
Event to Help New and Aspiring Business Owners Achieve Success

Clarksville, TN – Most new and aspiring business owners have more questions than answers. For that reason, the Clarksville Area Chamber of Commerce assembled a half-day seminar to address the more elusive but critical components to entrepreneurship. Educating Our Entrepreneurs brings expertise in marketing, franchising, licensing, taxes, permits and more all under one roof.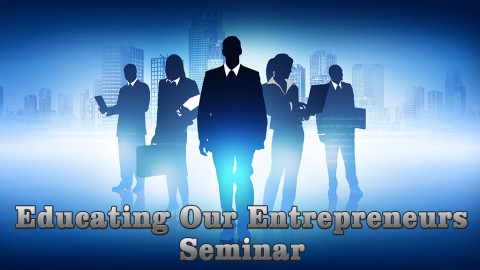 «Read the rest of this article»
Inaugural Chamber Seminar to Offer Valuable Entrepreneur Information All Under One Roof

Clarksville, TN – The Clarksville Area Chamber of Commerce is pleased to announce the inaugural Educating Our Entrepreneurs event.
"Entrepreneurship is at the heart of the local business community," said Tommy Bates, Board Chairman of the Clarksville Area Chamber of Commerce. "The Chamber has been proactively working to ensure that they have resources that can make the start-up of a business more seamless."
«Read the rest of this article»