Inaugural Chamber Seminar to Offer Valuable Entrepreneur Information All Under One Roof

Clarksville, TN – The Clarksville Area Chamber of Commerce is pleased to announce the inaugural Educating Our Entrepreneurs event.
"Entrepreneurship is at the heart of the local business community," said Tommy Bates, Board Chairman of the Clarksville Area Chamber of Commerce. "The Chamber has been proactively working to ensure that they have resources that can make the start-up of a business more seamless."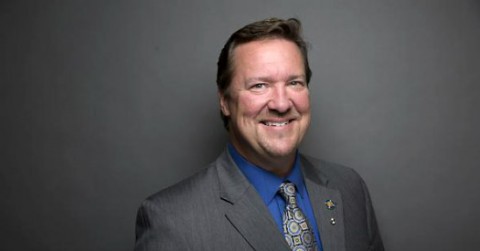 In that, the idea for an all-inclusive education seminar that caters solely to entrepreneurs was enacted. Educating Our Entrepreneurs will be a series of short speakers and break-out sessions specifically designed to cater to Clarksville's forward thinking entrepreneurs and their business initiatives.
The event will have all the start-up information a person needs under one roof, and in an easy to manage half-day time frame.
The seminar will take place at Old Glory Distilling Company, 451 Alfred Thun Road, on February 11th. The cost is $30.00 per person and those interested should register early, as it will fill up fast. The event is being offered at such a great rate due to offset funding by the Aspire Clarksville Foundation.
"The future of Clarksville is reliant on the small business owner and the services that they offer this community," said Melinda Shepard, Executive Director, Chamber of Commerce.
The event will kick off with keynote speaker, Mark Cleveland, entrepreneur and business executive who simply likes to work hard.  Mark is the owner of and CEO of Hobby Express (formerly Hobby Lobby International, Inc.) a company that leverages its 52 years of design and manufacturing experience to build radio control multi rotor drones and large scale airplanes, made here in Tennessee.
He is also the Co-Founder of Elicit Brands, LLC, a company known for its Swiftwick brand of U.S. produced athletic and medical compression socks.  Today, he is getting into the hotel business.  Cleveland has drawn up plans for a 117-room boutique hotel at 400 Lafayette Street, Nashville, Tennessee, with a grand opening planned for December 2016.
The Educating Our Entrepreneurs seminar is a great value for your money. The Chamber has coordinated several local experts ranging from accountants and sales gurus to share their success stories, as well as the challenges they faced when starting their own business.
Breakout sessions will also give valuable tips on business licensing, business taxes, insurance, codes and permits, ideas for properly utilizing social media and advertising to market your product, as well as information on risk management and professional organizations to join to maximize your exposure.
The event will also include breakfast and lunch.