Topic: Metabolism
Written by Jenny Howard
International Space Station Program Science Office
NASA's Johnson Space Center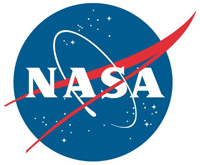 Houston, TX – On Earth, research into antibody-drug conjugates to treat cancer has been around a while. The research presents a problem, though, because Earth-based laboratories aren't able to mimic the shape of the cancer cell within the body, which can sometimes produce incorrect findings.
The International Space Station's unique microgravity environment allows scientists to approach the research from a new, 3-D angle.
«Read the rest of this article»
Risk Guide for 48 Fruits and Vegetables from 14 Countries; Choosing Organic Always the Safest Choice but in Many Cases Conventional Can Be As Low Risk

Yonkers, NY – Fresh produce is an important part of a healthy diet.  A new study by Consumer Reports looks at the risks of pesticide residues for 48 fruits and vegetables from around the globe to come up with guidelines to help consumers reduce their exposure to these toxic chemicals.
An accompanying 40-page report, "Pesticide Use in Produce," from Consumer Reports' Food Safety and Sustainability Center provides a closer look at the consequences of pesticide use for those who produce food, wildlife, and the environment. «Read the rest of this article»
Written by Bill Steigerwald
NASA's Goddard Space Flight Center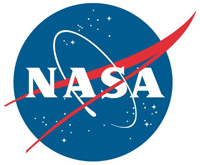 Greenbelt, MD – While the origin of life remains mysterious, scientists are finding more and more evidence that material created in space and delivered to Earth by comet and meteor impacts could have given a boost to the start of life.
Some meteorites supply molecules that can be used as building blocks to make certain kinds of larger molecules that are critical for life.
Researchers have analyzed carbon-rich meteorites (carbonaceous chondrites) and found amino acids, which are used to make proteins.
«Read the rest of this article»
Written by David Vergun

Washington, D.C. – Working out or losing weight often tops the list for New Year's resolutions — with varying degrees of success experienced by those who do.
Those resolutions can be achieved painlessly, and, people don't have to wait until 2014 to get started, according to a family medicine doctor at Madigan Army Medical Center in Joint Base Lewis-McChord, or JBLM, Wash.
Dr. (Col.) John O'Brien, who is also chief of Operational Medicine, is convinced he knows what he's talking about because he said it worked for him.
«Read the rest of this article»
Written by Dr. Dale Brown
Clarksville TN – A University of Rhode Island study funded by the National Institutes of Health (NIH), found the weight loss drug Orlistat, which goes by the prescription brand name Xenical and the over-the-counter name Alli, can cause "severe toxicity" to major internal organs.
Because the drug has been approved since 1999, we have to wonder how many people lost their lives during that time and were treated for liver and kidney disease because of this medication? «Read the rest of this article»