Topic: Michael Blackwell
Warner Robins, Ga – In a game for the record books, one of the longest ever played at the Southeast Regionals, Clarksville National played a defensive thriller at the Little League Southeast Regionals Friday against a Pioneer, GA team 3-2 in ten innings.
The game started one hour late due to a rain delay.
In the first inning Georgia was up first. Tennessee's defense played lights out with two highlight plays by #6 Molly Goins at 2nd base. She had an over the shoulder catch and then came back and threw a girl out at first from her knees.
«Read the rest of this article»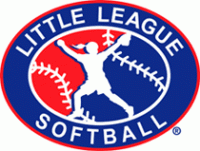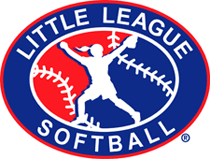 Warner Robbins, GA – The Clarksville National 11-12 team representing Tennessee, defeated West Virginia 12-2 at the Little League Southeast Regional Softball Tournament in Warner Robbins Georgia.
This was their first game in the tournament.
West Virginia came out and scored in the first inning on a Tennessee error.
Madison Haught hit a double in the second to score Madison Rios to tie it up.
«Read the rest of this article»
Clarksville National Softball League Raises Money for Rev. Chad Watson, Presents $1000 Check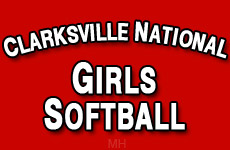 Clarksville, TN – Cooling temperatures and strong winds did not stop Clarksville residents from filling the aluminum bleachers outside Morgan and Moore fields Friday, April 4th for the Clarksville National Softball League's Jamboree and opening ceremonies
Girls in the league ranging from 4-year old tee ballers to 16-year old fast pitch players donned their new brightly colored uniforms, freshly oiled gloves and state of the art safety gear, and participated in single inning Jamboree games before the opening ceremonies.
«Read the rest of this article»

Clarksville, TN – On Wednesday, October 2nd, 2013, the Clarksville Police Department welcomed Castin Lanham, Matthew Drudy, Terrance Jackson, Michael Blackwell, and Michael Hackney.
The new Officers' friends and family, along with Chief Al Ansley and other City Officials, gathered at the City Hall, while all five Officers were sworn in by Clarksville Mayor Kim McMillan.
It is our pleasure to introduce all five officers to our community.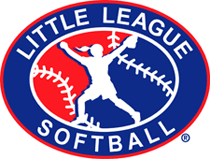 Clarksville, TN – On Monday, July 2nd, Clarksville National Red beat Dickson County 8-1 at the  District 9 Nine to Ten Year Old Girls Softball Tournament held at Mericourt Park. Dickson County and Clarksville National Red had met earlier in the tournament, Saturday June 30th, at which time Clarksville National won 13-3.
Clarksville National is coached by Michael Blackwell, Doyle Robertson and Drew Goins.
With their District 9 title in hand, the girls now head to Tazewell, TN to compete in the State Tournament July 14th.