Topic: Mickey Wadia

Clarksville, TN – The students followed Dr. Mickey Wadia, Austin Peay State University (APSU) professor of languages and literature, down a stone staircase into the shadowy crypt beneath the Gothic church that is Canterbury Cathedral in England. No one spoke.
«Read the rest of this article»

Clarksville, TN – During a special called meeting on Friday, August 21st, 2020 Austin Peay State University's Board of Trustees established a 23-member search committee to help find a highly qualified individual to serve as the University's 11th president.
«Read the rest of this article»

Clarksville, TN – What makes a man a king? And, by the same token, what makes a king a man?
This fall, the Roxy Regional Theatre delves into these questions with the company's 32nd annual foray into the works attributed to William Shakespeare. An exploration into the nature of leadership and its relationship to morality, "Henry V" opens Friday, November 4th, at 8:00pm, for a limited run.
One of Shakespeare's most famous history plays and the final in a tetralogy preceded by Richard II, Henry IV, Part 1, and Henry IV, Part 2, the play is based on the life of King Henry V of England and centers around events occurring before and after the battle of Agincourt in 1415, during the Hundred Years War.
«Read the rest of this article»

Clarksville, TN – No one knows how he died. John Ward, the vicar of Holy Trinity Church, believed the playwright became sick following a drinking binge with friends. The author C. Martin Mitchell hypothesized that a cerebral hemorrhage took the life of the English language's greatest writer.
The Internet is full of theories, ranging from syphilis to cocaine abuse, on the death of William Shakespeare, but if you're simply interested in facts, all we know is that the 52-year-old bard died in 1616, making this year the 400th anniversary of his death.
«Read the rest of this article»
Trips scheduled for Summer of 2015
Clarksville, TN – In one picture, Dr. Mickey Wadia is standing next to an ancient stone wall in Paddington, England. In another, the Austin Peay State University professor of languages and literature is near the edge of the famed White Cliffs of Dover.
If you were to continue scrolling through his Facebook photos, you'd see him at the Globe Theatre, outside the grammar school William Wordsworth attended and enjoying a cup of tea in Warwick.
Wadia visits England several times a year to teach study abroad classes on Shakespeare, and this summer, local travelers will get to take advantage of his extensive knowledge of the area as he hosts an APSU Alumni Travel trip, British Landscapes, June 11th-20th, 2015. «Read the rest of this article»
Austin Peay State University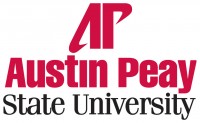 Clarksville, TN – One gets the impression that Dr. Tim Winters, Austin Peay State University classics professor, doesn't sleep much. A dedicated teacher, he's won most of the University's major faculty awards, such as the Socrates Award for Excellence in Teaching and the APSU National Alumni Association Distinguished Professor Award. «Read the rest of this article»