Topic: Microsoft Hololens
Written by Elizabeth Landau
NASA's Jet Propulsion Laboratory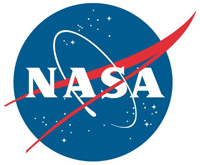 Pasadena, CA – What might it look like if you were walking around on Mars? A group of researchers at NASA's Jet Propulsion Laboratory, Pasadena, California, has been working on methods to take this question from the realm of imagination to the mind-bending domain of mixed reality.
As a result, NASA and Microsoft have teamed up to offer the public a guided tour of an area of Mars with astronaut Buzz Aldrin this summer in "Destination: Mars," an interactive exhibit using the Microsoft HoloLens mixed reality headset. "Mixed reality" means that virtual elements are merged with the user's actual environment, creating a world in which real and virtual objects can interact.
«Read the rest of this article»
Written by Steven Siceloff
NASA's Kennedy Space Center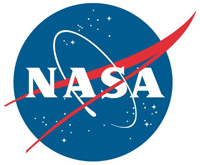 Florida – A burst of smoke and column of flame trailed a United Launch Alliance Atlas V rocket Sunday afternoon as it powered a cargo-laden Orbital ATK Cygnus spacecraft onto an orbital path to rendezvous with the International Space Station in three days.
The mission will deliver experiments, equipment and supplies to the orbiting laboratory and its six-person crew of astronauts and cosmonauts. The enhanced Cygnus is carrying more than 7,000 pounds of materials that will directly support dozens of research investigations taking place in the unique environment of the station along with equipment for spacewalks and air tanks for the station's atmosphere.
«Read the rest of this article»
NASA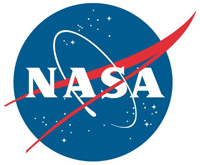 Washington, D.C. – NASA and Microsoft are teaming up to develop Sidekick, a new project using commercial technology to empower astronauts aboard the International Space Station (ISS).
Sidekick uses Microsoft HoloLens to provide virtual aid to astronauts working off the Earth, for the Earth. A pair of the devices is scheduled to launch on SpaceX's seventh commercial resupply mission to the station on June 28th.
«Read the rest of this article»
Written by Guy Webster/Veronica McGregor
NASA's Jet Propulsion Laboratory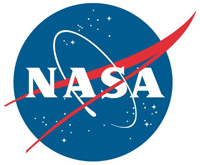 Pasadena, CA – NASA and Microsoft have teamed up to develop software called OnSight, a new technology that will enable scientists to work virtually on Mars using wearable technology called Microsoft HoloLens.
Developed by NASA's Jet Propulsion Laboratory in Pasadena, California, OnSight will give scientists a means to plan and, along with the Mars Curiosity rover, conduct science operations on the Red Planet.
«Read the rest of this article»