Topic: Mike Turner

Clarksville, TN – The weekly Clarksville Parks and Recreation Department Recreation Report provides Clarksvillians with a glimpse at the activities and events that are available from the Parks and Recreation Department for them to enjoy together as a family.
This weeks highlights include:
New Tai Chi Program
Part Time Associate Historical Interpreter needed
Indoor Aquatic Center to host New Year's Eve Bash
New session of Olympic Style Archery to start at the Kleeman Center
Calling all Chocolate Lovers
«Read the rest of this article»


Clarksville, TN – The City of Clarksville and Planters Bank are excited to present the first-ever Chocolate Affair from 6:00pm to 9:00pm Saturday, February 9th at the Wilma Rudolph Event Center.
Chocolate lovers can indulge in a delicious evening sampling chocolate from vendors while enjoying entertainment. «Read the rest of this article»
Nashville, TN – In a move that could save many Tennessee lives, Tennessee Governor Bill Haslam recently signed the "Carmen Burnette Act of 2012" into law in the presence of volunteers, the Burnette family, and Cookeville, Tennessee EMS.
«Read the rest of this article»
Millions of small business operators invited to first-ever Business Open House for non-members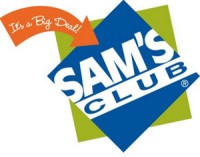 Bentonville, AR – In a recent Sam's Club survey of business owners,(1) half indicate they are much more optimistic about the growth of their business in 2011 compared to the previous year.
In a show of support for small businesses nationwide, Sam's Club is hosting an open house beginning at 7:00am Tuesday, January 11th to Thursday, January 13th. «Read the rest of this article»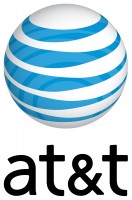 Nashville, TN – In just the first six months of this year, AT&T* invested nearly $200 million in its wireless and wireline networks to continue improving service for customers in Tennessee. Upgrades to the AT&T wireless network included new cell sites, expanded mobile broadband coverage and increased 3G capacity. The investment also included upgrades to the AT&T wireline infrastructure, such as expanded AT&T U-verse® services, additional AT&T Wi-Fi Hot Spots, and extended reach of broadband services.
AT&T customers are seeing the results of this investment with faster mobile broadband speeds and strong reliability, according to the latest round of comprehensive drive testing by Global Wireless Solutions Inc. (GWS).  This GWS testing showed that AT&T maintained the nation's fastest mobile broadband network, connected more than 98 percent of calls on the first attempt, and carried 98.65 percent of calls to completion, a difference of less than one call out of 1,000 from the only higher-scoring provider.
AT&T State President Gregg Morton said AT&T's local investment creates many advantages for the people of Tennessee. «Read the rest of this article»
I have been researching some bills that have been proposed in the current legislative session. Being a tight budget year, most of the bills have no fiscal note. Please let your elected officials know your opinions on each of these  bills.
I have included links to each of the proposed bills, and provided a list of legislators to allow you to further research the issues. «Read the rest of this article»