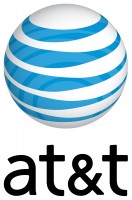 Nashville, TN – In just the first six months of this year, AT&T* invested nearly $200 million in its wireless and wireline networks to continue improving service for customers in Tennessee. Upgrades to the AT&T wireless network included new cell sites, expanded mobile broadband coverage and increased 3G capacity. The investment also included upgrades to the AT&T wireline infrastructure, such as expanded AT&T U-verse® services, additional AT&T Wi-Fi Hot Spots, and extended reach of broadband services.
AT&T customers are seeing the results of this investment with faster mobile broadband speeds and strong reliability, according to the latest round of comprehensive drive testing by Global Wireless Solutions Inc. (GWS).  This GWS testing showed that AT&T maintained the nation's fastest mobile broadband network, connected more than 98 percent of calls on the first attempt, and carried 98.65 percent of calls to completion, a difference of less than one call out of 1,000 from the only higher-scoring provider.
AT&T State President Gregg Morton said AT&T's local investment creates many advantages for the people of Tennessee.
"Over the last three years, AT&T has invested more than $1 billion in Tennessee in our wireless and wireline networks," said Morton. "Our investment in Tennessee stimulates the economy and fosters employment and we are proud of that.  By adding new cell sites and upgrading 3G services throughout the state, our investment of nearly $200 million in the first half of this year is a great start to continuing our strong commitment to the state of Tennessee."
"We are pleased to see that companies like AT&T are investing so much in Tennessee," said Rep. Mike Turner.  "When businesses invest in Tennessee, it leads to jobs and economic development for the entire state.  Tennessee is a place that is open for business, and that is evident by today's announcement."
"When companies invest and grow, so does our state, and I am glad to see that so much investment is happening right here in Tennessee," said Rep. Gerald McCormick.  "The economic impact of this type of business investment will help improve the lives of Tennesseans all across our state."
Jim Thorpe, AT&T's vice president and general manager in Tennessee, said that AT&T remains focused on making the nation's fastest mobile broadband network even faster.
"With AT&T mobile broadband speeds, customers can talk on their phones, surf the Web, download files faster, and enjoy the very latest interactive mobile applications all at the same time. Our investment strategy allows us to continue increasing speeds, which means our capabilities continue to grow with our customers."
Average national mobile broadband network speeds during the first six months of 2010 are up more than 25 percent, based on internal data.
These faster speeds have been delivered even as AT&T has managed unprecedented growth in mobile data usage.  Over a three-year period (2007-2009), mobile data traffic on AT&T's wireless network jumped about 5,000 percent.
The network investment complements the introduction of new wireless data plans that make the benefits of mobile broadband more affordable for more people. Customers can choose the data plan that best fits their needs, starting with the DataPlus plan at $15 per month.
"Thanks to the work of leaders in the legislature like Rep. McCormick, our state has some of the best pro-business policies in the nation," said Tom Edd Wilson, president and CEO, Chattanooga Chamber of Commerce.  With this type of environment, it is no wonder that AT&T is able to invest so much money into their business here."
For more information about AT&T's mobile broadband coverage in Tennessee or anywhere in the United States, consumers can visit http://www.wireless.att.com/coverageviewer.  Using the online tool, AT&T customers can measure coverage quality of coverage from a street address, intersection, ZIP code or even a landmark. A map of AT&T Wi-Fi locations is available at www.att.com/go.
For updates on the AT&T wireless network, please visit www.att.com/networknews.