Topic: AT&T Wi-FI
Customers Can Access Award-Winning High-Speed Internet and TV Services from AT&T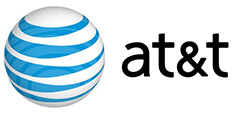 Clarksville, TN – More residents in Montgomery County near Clarksville and east of Indian Mound now have access to high-speed Internet services with the expansion of AT&T1 U-verse® High Speed Internet to more than 480 new locations in the area.
AT&T is making the Internet service available to area consumers and small businesses to provide the most integrated, seamless and smart entertainment experience delivered to almost any screen, anywhere and anytime.
«Read the rest of this article»
Local Wireless Network Upgrade Extends Access to Advanced Products, Services and Applications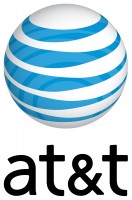 Cunningham, TN – AT&T* today announced the availability of its mobile Internet network in Cunningham in Montgomery County, TN, extending access for advanced mobile services, devices and applications to customers in the area.
AT&T is an industry leader in delivering the benefits of the mobile Internet, offering powerful and flexible connectivity, a wide range of smartphone and other device options, and simultaneous voice and data capabilities for an amazing wireless voice and Internet experience.
"As more and more residents of Cunningham rely on their mobile devices for information and connectivity, they must have faster connections," said Speaker Pro Tempore Curtis Johnson.  "Investments in mobile Internet will have an immediate impact for our Cunningham consumers and businesses." «Read the rest of this article»
New Cell Sites Activated in Montgomery County as Part of Ongoing AT&T Investment in Local Wireless Network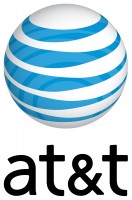 Clarksville, TN – As part of its continuing network investment to support growing demand for mobile devices and services, AT&T* today announced the activation of two new cell sites in Montgomery County that are expected to enhance network coverage for area residents and businesses. The new cell sites are located in the cities of Clarksville and Cunningham.
"This is good news for Montgomery County residents who depend on their wireless devices for conducting business, gathering information and staying connected with family and friends," said Tennessee State Representative Joe Pitts. "These types of investments will make an immediate impact for businesses and consumers in Montgomery County." «Read the rest of this article»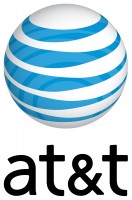 Nashville, TN – In just the first six months of this year, AT&T* invested nearly $200 million in its wireless and wireline networks to continue improving service for customers in Tennessee. Upgrades to the AT&T wireless network included new cell sites, expanded mobile broadband coverage and increased 3G capacity. The investment also included upgrades to the AT&T wireline infrastructure, such as expanded AT&T U-verse® services, additional AT&T Wi-Fi Hot Spots, and extended reach of broadband services.
AT&T customers are seeing the results of this investment with faster mobile broadband speeds and strong reliability, according to the latest round of comprehensive drive testing by Global Wireless Solutions Inc. (GWS).  This GWS testing showed that AT&T maintained the nation's fastest mobile broadband network, connected more than 98 percent of calls on the first attempt, and carried 98.65 percent of calls to completion, a difference of less than one call out of 1,000 from the only higher-scoring provider.
AT&T State President Gregg Morton said AT&T's local investment creates many advantages for the people of Tennessee. «Read the rest of this article»
Plans Call for Addition of More Than 20 New Cell Sites and the Expansion of Backhaul to Increase Wireless Network Capacity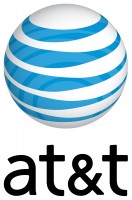 NASHVILLE — AT&T* today unveiled its Tennessee wireless network investment plans for 2010, which include the addition of more than 20 new cell sites and the upgrade of approximately 525 additional cell sites to 3G throughout the state.
The planned wireless network enhancement strategy is part of AT&T's 2010 wireline and wireless capital investment, which is expected to be in the $18 billion to $19 billion range company-wide, an increase of between 5 and 10 percent over 2009. This planned amount also includes an increase of about $2 billion in capital expenditures for wireless and backhaul related to AT&T's wireless network.  This planned level of investment is framed by the expectation that regulatory and legislative decisions relating to the telecom sector will continue to be sensitive to investment.
"We continue to work at creating a favorable state-wide environment that encourages business investment," said Kent Williams, Speaker of the Tennessee House of Representatives. "Expanding the telecommunications network in Tennessee provides consumers with more choices and businesses with more tools to compete."
Today's announcement builds on AT&T's 2009 wireless investment, during which it added nearly 75 new cell sites in Tennessee and upgraded more than 75 existing sites to 3G. From 2007 through 2009, AT&T's total capital investment in its Tennessee wireless and wireline networks was more than $1 billion. «Read the rest of this article»