Plans Call for Addition of More Than 20 New Cell Sites and the Expansion of Backhaul to Increase Wireless Network Capacity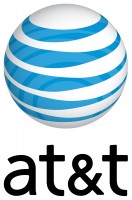 NASHVILLE — AT&T* today unveiled its Tennessee wireless network investment plans for 2010, which include the addition of more than 20 new cell sites and the upgrade of approximately 525 additional cell sites to 3G throughout the state.
The planned wireless network enhancement strategy is part of AT&T's 2010 wireline and wireless capital investment, which is expected to be in the $18 billion to $19 billion range company-wide, an increase of between 5 and 10 percent over 2009. This planned amount also includes an increase of about $2 billion in capital expenditures for wireless and backhaul related to AT&T's wireless network.  This planned level of investment is framed by the expectation that regulatory and legislative decisions relating to the telecom sector will continue to be sensitive to investment.
"We continue to work at creating a favorable state-wide environment that encourages business investment," said Kent Williams, Speaker of the Tennessee House of Representatives. "Expanding the telecommunications network in Tennessee provides consumers with more choices and businesses with more tools to compete."
Today's announcement builds on AT&T's 2009 wireless investment, during which it added nearly 75 new cell sites in Tennessee and upgraded more than 75 existing sites to 3G. From 2007 through 2009, AT&T's total capital investment in its Tennessee wireless and wireline networks was more than $1 billion.
"These investments in smart networks are enabling the innovation of today and tomorrow that will enhance economic growth and stimulate jobs," said Gregg Morton, president, AT&T Tennessee. "We commend the work of our state leaders who are creating a positive economic environment that provides opportunities for companies to continue to invest aggressively in Tennessee."
Internet usage growth has brought tremendous benefits for consumers, but requires tremendous investments in infrastructure.  This significant investment in infrastructure and jobs is possible due to policy that enables companies to compete and offer the innovative services that consumers are increasingly demanding. AT&T has been working with policy makers to support a national broadband plan that enables broadband adoption and ensures broadband access to every American by 2014.

"In recruiting companies to Tennessee, we've long seen that strengthening our broadband networks is a critical part of our state's infrastructure," said Matt Kisber, commissioner, Tennessee Department of Economic and Community Development. "Continued investment in expanding and enhancing Tennessee's mobile broadband network shows a commitment to the needs of consumers and businesses who increasingly rely on wireless technology and it helps keep Tennessee competitive."
Wireless data traffic on the AT&T network has grown more than 5,000 percent over the past three years, largely attributed to today's advanced smartphones that are generating dramatically increasing volumes of network traffic.  In fact, roughly 40 percent of AT&T's postpaid customer base uses a smartphone today, representing twice the number of smartphone customers than any other U.S. provider.
"We're seeing advanced smartphones driving up to 10 times the amount of usage of other devices on average," said Jim Thorpe, AT&T's Vice President and General Manager for Tennessee and Kentucky.  "Despite these unprecedented increases in wireless data traffic, AT&T's network investments and upgrades have enabled us to continue to deliver the nation's fastest 3G network."
AT&T recently completed a software upgrade at 3G cell sites nationwide that prepares the nation's fastest 3G network for even faster speeds. The deployment of High-Speed Packet Access (HSPA) 7.2 technology is the first of multiple initiatives in AT&T's network enhancement strategy designed to provide customers with an enhanced mobile broadband experience, both today and well into the future.
Faster 3G speeds are scheduled to become available this year and in 2011 as AT&T combines the new technology with its second initiative to dramatically increase the number of high-speed backhaul connections to cell sites, primarily with fiber-optic connections, adding capacity from cell sites to the AT&T backbone network.
The backhaul upgrades are also a key step in the evolution toward next-generation LTE mobile broadband technology.  AT&T is designing its new backhaul deployments to accommodate both faster 3G and future LTE deployments.  AT&T currently plans to begin trials of LTE technology this year, and to begin LTE deployment in 2011, matching industry time lines for broader availability of compelling devices and supporting network equipment.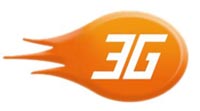 AT&T's 3G mobile broadband network is based on the 3rd Generation Partnership Project (3GPP) family of technologies that includes GSM and UMTS, the most open and widely used wireless network platforms in the world. AT&T offers 3G data roaming in more than 115 countries, as well as voice calling in more than 220 countries. The technology also provides customers the ability to talk and surf the Internet at the same time.
AT&T is also an industry leader in Wi-Fi with the nation's largest Wi-Fi network, which complements its wired broadband and wireless 3G networks, offering Wi-Fi connectivity in more than 20,000 U.S. hotspots — including retail stores and restaurants from coast-to-coast. A full list of AT&T Wi-Fi locations is available at www.attwifi.com.
AT&T operates 34 AT&T-owned retail locations in Tennessee. AT&T's products and services are also available at a number of other authorized dealers and national retail locations.
For more information about AT&T's wireless coverage in Tennessee, or anywhere in the United States, consumers can go to http://www.wireless.att.com/coverageviewer/.  The online tool can measure the quality of coverage based on a street address, intersection, ZIP code or even a landmark.
*AT&T products and services are provided or offered by subsidiaries and affiliates of AT&T Inc. under the AT&T brand and not by AT&T Inc.
Largest Wi-Fi network claim based on non-municipal company and owned and operated hotspots. A Wi-Fi enabled device required. Other restrictions apply. See www.attwifi.com for additional services, details and locations.
Find More Information Online
About AT&T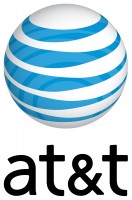 AT&T Inc. (NYSE:T) is a premier communications holding company. Its subsidiaries and affiliates – AT&T operating companies – are the providers of AT&T services in the United States and around the world. With a powerful array of network resources that includes the nation's fastest 3G network, AT&T is a leading provider of wireless, Wi-Fi, high speed Internet and voice services. AT&T offers the best wireless coverage worldwide, offering the most wireless phones that work in the most countries.  It also offers advanced TV services under the AT&T U-verseSM and AT&T ?DIRECTVSM brands. The company's suite of IP-based business communications services is one of the most advanced in the world. In domestic markets, AT&T's Yellow Pages and YELLOWPAGES.COM organizations are known for their leadership in directory publishing and advertising sales. In 2009, AT&T again ranked No. 1 in the telecommunications industry on FORTUNE® magazine's list of the World's Most Admired Companies.
Additional information about AT&T Inc. and the products and services provided by AT&T subsidiaries and affiliates is available at http://www.att.com.  This AT&T news release and other announcements are available at http://www.att.com/newsroom and as part of an RSS feed at www.att.com/rss. Or follow our news on Twitter at @ATTNews. Find us on Facebook at www.Facebook.com/ATT to discover more about our consumer and wireless services or at www.facebook.com/ATTSmallBiz to discover more about our small business services.
Cautionary Language Concerning Forward-Looking Statements
Information set forth in this press release contains financial estimates and other forward-looking statements that are subject to risks and uncertainties, and actual results might differ materially. A discussion of factors that may affect future results is contained in AT&T's filings with the Securities and Exchange Commission. AT&T disclaims any obligation to update and revise statements contained in this news release based on new information or otherwise.
© 2010 AT&T Intellectual Property. All rights reserved. 3G service not available in all areas. AT&T, the AT&T logo and all other marks contained herein are trademarks of AT&T Intellectual Property and/or AT&T affiliated companies.