Topic: AT&T Tennessee
Additional Cell Site Upgraded to 4G LTE as Part of AT&T's Project VIP Investment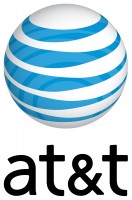 Clarksville, TN – As part of its continuing network investment and ongoing 4G LTE rollout, AT&T* has upgraded a mobile Internet cell site in Clarksville to expand AT&T 4G LTE coverage for area residents and businesses.
AT&T has invested nearly $1.3 billion in its best-in-class wireless and wired networks in Tennessee between 2011 through 2013, driving a wide range of upgrades to enhance speed, reliability, coverage and performance for residents and business customers.
«Read the rest of this article»
More Than 130 Jobs Currently Available
Nearly 800 Tennesseans hired by AT&T so far this year as consumer demand for wireless and broadband grows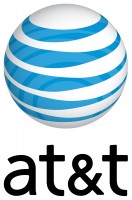 Nashville, TN – AT&T* has announced that the company is seeking applicants to fill more than 130 jobs in the Tennessee, including nearly 50 new jobs. The positions will be primarily focused on customer service, retail and technician positions and are a result of AT&T's continued investment in Tennessee.
So far this year, AT&T has invested more than $175 million in its wired and wireless networks in Tennessee and hired about 800 Tennesseans to meet continued growth of wireless and broadband services in the state. «Read the rest of this article»
As Part of AT&T's Project VIP Investment, Customers to Benefit From Nation's Fastest and Most Reliable 4G LTE Network on the Latest Devices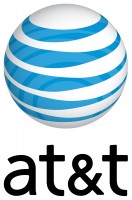 Clarksville, TN – AT&T* has turned on the nation's fastest and most reliable 4G LTE network** in Clarksville, bringing customers the latest generation of wireless network technology. Watch here to see several of the benefits AT&T 4G LTE provides, including:
Faster speeds. LTE technology is capable of delivering mobile Internet speeds up to 10 times faster than 3G***. Customers can stream, download, upload and game faster than ever before.
«Read the rest of this article»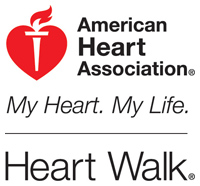 Nashville, TN – Someone has a heart attack every 34 seconds. Someone has a stroke every 40 seconds. Heart disease and stroke make a huge impact on the health of Middle Tennessee – but the upcoming Heart Walk aims to make an even bigger impact by fighting back against the no. 1 and no. 4 killers of Americans.
The American Heart Association's Greater Nashville Heart Walk will bring together more than 12,000 walkers at Vanderbilt University on Saturday, October 12th, 2013, in one of the largest non-competitive walks in all of Tennessee. The event is free and open to all, but fundraising and donations are encouraged.
«Read the rest of this article»
New Cell Sites Activated as Part of Ongoing AT&T Investment in Local Wireless Network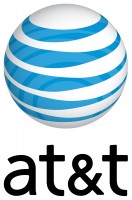 Palmyra, TN – The nation's largest 4G network just got larger for customers in Palmyra, TN. AT&T has activated two new 4G mobile Internet cell sites in Palmyra that will enhance coverage for area residents and businesses and provide speeds up to four times faster than 3G.**
"I applaud AT&T for investing in Palmyra," said Senator Mark Green. "A stronger wireless network is critical for economic growth.  This investment is important, and we look forward to more good news in the future."
"Mobile Internet is one of the most important infrastructure needs for Palmyra and Montgomery County," said Tennessee State Representative John Tidwell. "Residents and business people here know that it leads to better wireless phone service and faster download speeds for data and video."
«Read the rest of this article»
Nashville Non-profit Chapter of Operation Stand Down to Benefit Memorial Day Weekend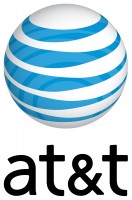 Clarksville, TN – In honor of Memorial Day – and U.S. military families who may be apart for the holiday this year – AT&T* has donated 1,000 $5.00 calling cards and 250 100 minute calling cards to Operation Stand Down Nashville, Inc. which assists military veterans and their families so that they can be self-sustaining and better connected to the community.
Deputy Executive Director of Operation Stand Down Nashville, Inc.  Mary Ross, along with David L. Ross, U.S. Army Retired and member of the Military Order of the Purple Heart, collected the calling cards earlier today at the AT&T retail store in Clarksville and said it was a fitting way to mark the Memorial Day holiday.
«Read the rest of this article»
Plans Call for Addition of More Than 20 New Cell Sites and the Expansion of Backhaul to Increase Wireless Network Capacity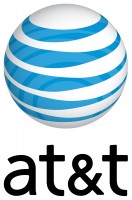 NASHVILLE — AT&T* today unveiled its Tennessee wireless network investment plans for 2010, which include the addition of more than 20 new cell sites and the upgrade of approximately 525 additional cell sites to 3G throughout the state.
The planned wireless network enhancement strategy is part of AT&T's 2010 wireline and wireless capital investment, which is expected to be in the $18 billion to $19 billion range company-wide, an increase of between 5 and 10 percent over 2009. This planned amount also includes an increase of about $2 billion in capital expenditures for wireless and backhaul related to AT&T's wireless network.  This planned level of investment is framed by the expectation that regulatory and legislative decisions relating to the telecom sector will continue to be sensitive to investment.
"We continue to work at creating a favorable state-wide environment that encourages business investment," said Kent Williams, Speaker of the Tennessee House of Representatives. "Expanding the telecommunications network in Tennessee provides consumers with more choices and businesses with more tools to compete."
Today's announcement builds on AT&T's 2009 wireless investment, during which it added nearly 75 new cell sites in Tennessee and upgraded more than 75 existing sites to 3G. From 2007 through 2009, AT&T's total capital investment in its Tennessee wireless and wireline networks was more than $1 billion. «Read the rest of this article»
Network investments to date providing area customers with enhanced voice calling experience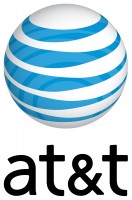 AT&T* today released Clarksville and Hopkinsville, Kentucky network investment and expansion details that have contributed to customers benefiting from the nation's fastest 3G network and an unsurpassed low local dropped call rate – one of the most common measures of wireless performance – according to drive test data collected by third-party independent wireless engineering firm Global Wireless Solutions (GWS).
"AT&T is committed to providing our customers with the very best possible network experience to complement our line-up of the most popular wireless devices that is unmatched in the industry," said AT&T Tennessee and Kentucky Vice President and General Manager Jim Thorpe.  "Since 2007 through the third quarter of 2009 we have invested nearly $8.7 million in the Clarksville and Hopkinsville network to advance our goal of providing customers with a wireless experience that is second to none."
http://www.youtube.com/watch?v=X3PbBmElObI
More than twice the number of smartphone customers have chosen AT&T over its nearest competitor.  AT&T is investing billions of dollars in its wireless network companywide in 2009 alone.  Clarksville and Hopkinsville area network enhancements include initiatives to improve speed, capacity and coverage. «Read the rest of this article»