Nashville Non-profit Chapter of Operation Stand Down to Benefit Memorial Day Weekend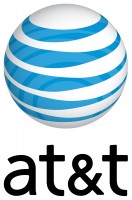 Clarksville, TN – In honor of Memorial Day – and U.S. military families who may be apart for the holiday this year – AT&T* has donated 1,000 $5.00 calling cards and 250 100 minute calling cards to Operation Stand Down Nashville, Inc. which assists military veterans and their families so that they can be self-sustaining and better connected to the community.
Deputy Executive Director of Operation Stand Down Nashville, Inc.  Mary Ross, along with David L. Ross, U.S. Army Retired and member of the Military Order of the Purple Heart, collected the calling cards earlier today at the AT&T retail store in Clarksville and said it was a fitting way to mark the Memorial Day holiday.
"When our veterans come home, many still have battles to win here at home, including fighting against homelessness," said Tennessee State Representative Curtis Johnson.  "As Operation Stand Down has said so well, no veteran should be homeless and no veteran who wants to work should be jobless. Thanks to their efforts, we are making a big difference in fighting homelessness for those who wore the uniform with pride and honor."
"Operation Stand Down is an important program that helps our Veterans who continue to struggle," said Tennessee State Representative Joe Pitts.  "By providing important services including transitional housing and employment readiness training, it is making a huge impact for those who wore the uniform, and those who we must continue to help each and every day."
"We are grateful to so many leaders in our community, including Representative Pitts and Representative Johnson for their ongoing support for our area's veterans," said Mary D. Ross, U.S. Army Retired, and Deputy Executive Director of Operation Stand Down Nashville, Inc.  "Because of their leadership, we have seen businesses continue to come together and offer donations like the one we see today.   This donation of calling cards is just the latest example of AT&T's many years of helping OSDN help veterans become self sustaining through meaningful employment."
"As Memorial Day approaches, many military families will celebrate together – but many others will not because of a call to duty," said Kathy Sager, regional manager, external and legislative affairs, AT&T Tennessee. "Helping families remain together across long distances is a worthy effort to consider over the Memorial Day holiday."
For more than 85 years, AT&T has remained dedicated to supporting active military personnel, their families and veterans through charitable contributions, event and program sponsorships, hiring of military veterans and maintaining policies that support reservists when called to active duty. In addition to its commitment to hiring veterans, AT&T has been a pioneer and leader in the inclusion of disabled-veteran-owned business enterprises in the corporate supply chain.
To date, AT&T has built roughly 70 calling centers in Iraq, Kuwait and Afghanistan and has donated nearly $8 million worth of prepaid calling cards for military personnel. The company also continues to support meaningful programs that provide free streaming video communications to military families, entertainment for military members away from home, and relief for those called to active duty.
For more information about AT&T's efforts to support military families, please visit: www.att.com/troopsupport .
*AT&T products and services are provided or offered by subsidiaries and affiliates of AT&T Inc. under the AT&T brand and not by AT&T Inc.
About AT&T
AT&T Inc. (NYSE:T) is a premier communications holding company and one of the most honored companies in the world www.att.com/corporateawards. Its subsidiaries and affiliates – AT&T operating companies – are the providers of AT&T services in the United States and around the world. With a powerful array of network resources that includes the nation's largest 4G network, AT&T is a leading provider of wireless, Wi-Fi, high speed Internet, voice and cloud-based services. A leader in mobile Internet, AT&T also offers the best wireless coverage worldwide of any U.S. carrier, offering the most wireless phones that work in the most countries.  It also offers advanced TV services under the AT&T U-verse(r) and AT&T ?DIRECTV brands. The company's suite of IP-based business communications services is one of the most advanced in the world.
Additional information about AT&T Inc. and the products and services provided by AT&T subsidiaries and affiliates is available at www.att.com.  This AT&T news release and other announcements are available at www.att.com/newsroom and as part of an RSS feed at www.att.com/rss. Or follow our news on Twitter at @ATT; www.twitter.com/att.
© 2012 AT&T Intellectual Property. All rights reserved. 4G not available everywhere. AT&T, the AT&T logo and all other marks contained herein are trademarks of AT&T Intellectual Property and/or AT&T affiliated companies.