Topic: Kathy Sager
AT&T Invests, Adding Local Capacity to Nation's Most Reliable 4G LTE Network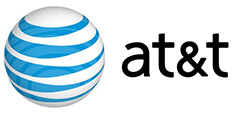 Clarksville, TN – AT&T* has enhanced the nation's most reliable 4G LTE network** at 15 locations across Montgomery County – west of Adams and in a variety of locations in Clarksville and Cunningham. The changes are in response to customer demand, adding more capacity to the latest generation of wireless technology and reflecting AT&T's ongoing investment in high-speed Internet in the area.
"The importance of high-speed Internet to businesses and consumers alike, can't be denied," remarked Tennessee State Senator Mark Green. "The policies we pursue in Nashville are designed to create an environment that encourages investments like these that enhance and extend the modern technologies that Tennessee business need to be successful and to be better able to create jobs."
«Read the rest of this article»
Local Wireless Network Upgrade Extends Access to Advanced Products, Services and Applications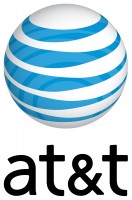 Cunningham, TN – AT&T* today announced the availability of its mobile Internet network in Cunningham in Montgomery County, TN, extending access for advanced mobile services, devices and applications to customers in the area.
AT&T is an industry leader in delivering the benefits of the mobile Internet, offering powerful and flexible connectivity, a wide range of smartphone and other device options, and simultaneous voice and data capabilities for an amazing wireless voice and Internet experience.
"As more and more residents of Cunningham rely on their mobile devices for information and connectivity, they must have faster connections," said Speaker Pro Tempore Curtis Johnson.  "Investments in mobile Internet will have an immediate impact for our Cunningham consumers and businesses." «Read the rest of this article»
Nashville Non-profit Chapter of Operation Stand Down to Benefit Memorial Day Weekend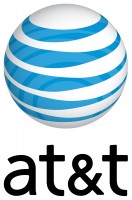 Clarksville, TN – In honor of Memorial Day – and U.S. military families who may be apart for the holiday this year – AT&T* has donated 1,000 $5.00 calling cards and 250 100 minute calling cards to Operation Stand Down Nashville, Inc. which assists military veterans and their families so that they can be self-sustaining and better connected to the community.
Deputy Executive Director of Operation Stand Down Nashville, Inc.  Mary Ross, along with David L. Ross, U.S. Army Retired and member of the Military Order of the Purple Heart, collected the calling cards earlier today at the AT&T retail store in Clarksville and said it was a fitting way to mark the Memorial Day holiday.
«Read the rest of this article»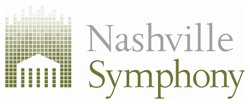 Nashville, TN – As part of its continuing investment to support the arts and education, AT&T joined the Nashville Symphony this morning for an AT&T Ensembles in the Schools concert. A duo of Nashville Symphony musicians performed two sessions for second and third graders at Rossview Elementary School in Clarksville.
There are more than 35 similar performances slated for this year in Davidson, Wilson, Williamson and Rutherford counties.
«Read the rest of this article»
Public, Education and Government (PEG) Programming
PEG channel added to U-verse TV in Clarksville, Tennessee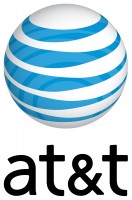 Clarksville, TN – The City of Clarksville and AT&T Tennessee today announced that Public, Education and Government (PEG) programming provided by The City of Clarksville is now carried on AT&T U-verse® TV Channel 99.
This station is operated by Austin Peay State University (APSU).  APSU's GovTV channel provides its viewers live and rebroadcast coverage of OVC sports, classic arts showcase, NASA and various community events that also include Clarksville's city council meetings. AT&T U-verse launched in Tennessee in December 2008.
«Read the rest of this article»