AT&T Invests, Adding Local Capacity to Nation's Most Reliable 4G LTE Network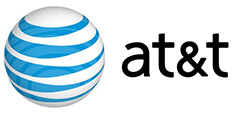 Clarksville, TN – AT&T* has enhanced the nation's most reliable 4G LTE network** at 15 locations across Montgomery County – west of Adams and in a variety of locations in Clarksville and Cunningham. The changes are in response to customer demand, adding more capacity to the latest generation of wireless technology and reflecting AT&T's ongoing investment in high-speed Internet in the area.
"The importance of high-speed Internet to businesses and consumers alike, can't be denied," remarked Tennessee State Senator Mark Green. "The policies we pursue in Nashville are designed to create an environment that encourages investments like these that enhance and extend the modern technologies that Tennessee business need to be successful and to be better able to create jobs."
"Our elected officials, at both the state and local levels, have made Montgomery County so attractive to this type investment from our business community, and I look forward to seeing continuing business growth and job creation as these modern networks enhance connectivity and productivity in the community," said Melinda Shepard, executive director of the Clarksville Area Chamber of Commerce.
Residential and business customers should notice improvements in speed and reliability when using their mobile devices. The changes are a result of AT&T's continuing investments in its network and rely on AT&T's advanced fiber-optic network in Montgomery County.
"At AT&T, we are always looking for new and innovative approaches to provide high-speed Internet accessibility through our wired and wireless networks," said Kathy Sager, regional director, external affairs, AT&T. "AT&T is making robust investments in our advanced fiber-based networks in Tennessee to help more residents take full advantage of the latest services and tools, and to give Tennesseans access to the speed they need in today's economy."
Watch here to see several of the benefits AT&T 4G LTE provides, including:
Faster speeds. LTE technology is capable of delivering mobile Internet speeds up to 10 times faster than 3G***. Customers can stream, download, upload and game faster than ever before.
AT&T has the nation's most reliable 4G LTE network.
Cool new devices. AT&T offers several LTE-compatible devices, including new AT&T 4G LTE smartphones and tablets.
Faster response time. LTE technology offers faster connections than other wireless technologies. It's quicker to open a webpage or download a file. It also improves services like mobile gaming, 2-way video calling and telemedicine.
More efficient use of spectrum. Wireless spectrum is a finite resource. LTE uses spectrum more efficiently than other technologies to deliver a better network experience.
*AT&T products and services are provided or offered by subsidiaries and affiliates of AT&T Inc. under the AT&T brand and not by AT&T Inc.
**4G speeds not available everywhere.  Learn more at att.com/network. Claim compares 4G download speeds to industry average 3G download speeds.4G compatible device and data plan required.
***A Wi-Fi enabled device required. Other restrictions apply. See www.attwifi.com for details and locations.
About AT&T
AT&T Inc. (NYSE:T) helps millions around the globe connect with leading entertainment, mobile, high speed Internet and voice services. We're the world's largest provider of pay TV. We have TV customers in the U.S. and 11 Latin American countries. In the U.S., our wireless network offers the nation's strongest LTE signal and the most reliable 4G LTE network. We offer the best global wireless coverage*. And we help businesses worldwide serve their customers better with our mobility and secure cloud solutions.
Additional information about AT&T products and services is available at http://about.att.com. Follow our news on Twitter at @ATT, on Facebook at http://www.facebook.com/att and YouTube at http://www.youtube.com/att.
© 2015 AT&T Intellectual Property. All rights reserved. AT&T, the Globe logo and other marks are trademarks and service marks of AT&T Intellectual Property and/or AT&T affiliated companies. All other marks contained herein are the property of their respective owners.
Reliability and signal strength claims based on nationwide carriers' LTE. Signal strength claim based ONLY on avg. LTE signal strength. LTE not available everywhere.
*Global coverage claim based on offering discounted voice and data roaming; LTE roaming; voice roaming; and world-capable smartphone and tablets in more countries than any other U.S. based carrier. Coverage not available in all areas. Coverage may vary per country and be limited/restricted in some countries.