Topic: Memorial Day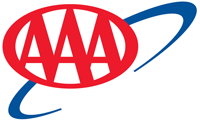 Orlando, FL – AAA Travel expects a significant rebound in the number of Americans planning to travel this Memorial Day holiday weekend.
From May 27th through May 31st, more than 37 million people are expected to travel 50 miles or more from home, an increase of 60% from last year when only 23 million traveled, the lowest on record since AAA began recording in 2000.
«Read the rest of this article»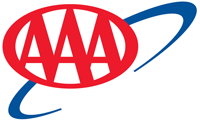 Washington, D.C. – AAA says motorists in the southeast can expect to see fuel flowing at local pumps in the coming days. Late on Wednesday, the Colonial Pipeline announced the restart of pipeline operations.
While it will take several days for operations to get back to normal, this news will help to ease the supply strain seen on the East Coast – especially in southern Virginia, the Carolinas, Georgia, and Tennessee.
«Read the rest of this article»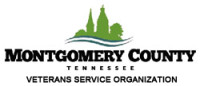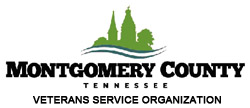 Montgomery County, TN – Montgomery County Veterans Service Organization (VSO) will host a virtual Memorial Day Ceremony this year on the Montgomery County, Tennessee, and Montgomery County Veterans Service Organization Facebook pages on Memorial Day, May 31st, 2021.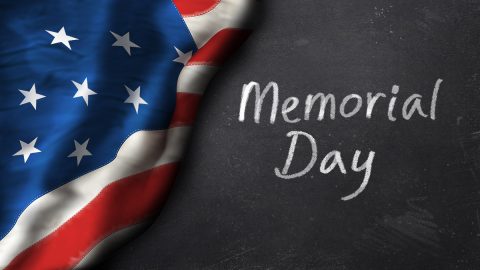 «Read the rest of this article»
Veterans have earned our thanks and support
Clarksville, TN – I consider it a high honor to serve as Mayor of the City of Clarksville, the home of Fort Campbell and a large number of military veterans and their families.
On Veterans Day, which we will celebrate Saturday with speeches and a parade and on Wednesday with a formal holiday, we honor all who serve and have served in the U.S. Armed Forces.
«Read the rest of this article»
Washington, D.C. – When the Treaty of Versailles was signed on June 28th, 1919, in the Palace of Versailles outside the town of Versailles, France, World War I – known at the time as "The Great War" – officially ended.
However, fighting ceased seven months earlier when an armistice, or temporary cessation of hostilities, between the Allied nations and Germany went into effect on the eleventh hour of the eleventh day of the eleventh month. For that reason, November 11th, 1918, is generally regarded as the end of "the war to end all wars."
«Read the rest of this article»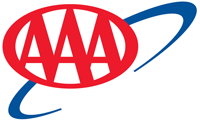 Washington, D.C. – Nationwide, more than 8,300 people died in crashes involving teen drivers from 2008 to 2018 during the "100 Deadliest Days," the period between Memorial Day and Labor Day.
That's more than seven people a day each summer. The combination of schools closed, activities curtailed, summer jobs canceled, and COVID-19 Coronavirus restrictions being lifted, could prove deadly as teens take to the road this summer.
«Read the rest of this article»
Clarksville has the Third Cheapest Gas Prices in Tennessee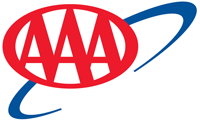 Nashville, TN – Tennessee motorists paid an average of $1.69 this Memorial Day – a nearly 82 cent discount over last year's holiday.
Today's Tennessee Gas Price average is now $1.70 which is 14 cents more than one month ago and nearly 83 cents less than one year ago.
«Read the rest of this article»
Fort McHenry National Monument and Historic Shrine, Baltimore, Maryland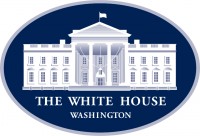 Washington, D.C. – PRESIDENT DONALD TRUMP: I stand before you at this noble fortress of American liberty to pay tribute to the immortal souls who fought and died to keep us free. Earlier today, the First Lady and I laid a wreath in their sacred honor at Arlington National Cemetery.
Now we come together to salute the flag they gave their lives to so boldly and brilliantly defend. And we pledge, in their cherished memories, that this majestic flag will proudly fly forever.
«Read the rest of this article»
Clarksville, TN – Because of the COVID-19 Coronavirus pandemic and the need for continued social distancing, the local Clarksville-Montgomery County Memorial Day Ceremony and many other events across the country, including the 2020 National Memorial Day Parade in Washington, D.C., have been canceled.
«Read the rest of this article»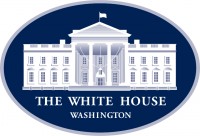 Washington, D.C. – Since the first shots fired in the Revolutionary War, Americans have answered the call to duty and given their lives in service to our Nation and its sacred founding ideals.
As we pay tribute to the lives and legacies of these patriots on Memorial Day, we also remember that they sacrificed to create a better, more peaceful future for our Nation and the world. We recommit to realizing that vision, honoring the service of so many who have placed love of country above all else.
«Read the rest of this article»