Network investments to date providing area customers with enhanced voice calling experience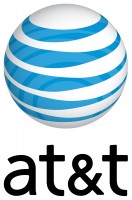 AT&T* today released Clarksville and Hopkinsville, Kentucky network investment and expansion details that have contributed to customers benefiting from the nation's fastest 3G network and an unsurpassed low local dropped call rate – one of the most common measures of wireless performance – according to drive test data collected by third-party independent wireless engineering firm Global Wireless Solutions (GWS).
"AT&T is committed to providing our customers with the very best possible network experience to complement our line-up of the most popular wireless devices that is unmatched in the industry," said AT&T Tennessee and Kentucky Vice President and General Manager Jim Thorpe.  "Since 2007 through the third quarter of 2009 we have invested nearly $8.7 million in the Clarksville and Hopkinsville network to advance our goal of providing customers with a wireless experience that is second to none."
More than twice the number of smartphone customers have chosen AT&T over its nearest competitor.  AT&T is investing billions of dollars in its wireless network companywide in 2009 alone.  Clarksville and Hopkinsville area network enhancements include initiatives to improve speed, capacity and coverage.
"With these AT&T investments in the Clarksville and Hopkinsville area, both businesses and consumers alike have the tools to create jobs and enhance our local economy," said Lanie Johnson, AT&T Tennessee regional director, external affairs.
AT&T 2009 network enhancements in Clarksville to date include:
Introduced 3G in the Clarksville market with the addition of UMTS equipment at 25 cell sites in Clarksville and along the I-24 corridor.
Deployed three new cell sites providing enhanced coverage in the areas of Cunningham, Hampton Station and Seven Mile.
Increased the capacity of the core network with the addition of a UMTS Radio Network Controller and a GSM Base Station Controller.
In 2010, AT&T plans to roll out even faster 3G speeds in 25 of the top 30 markets with deployment of HSPA 7.2.  This technology doubles the theoretical peak speed of today's 3G network.  As with all wireless connections, typical real-world speeds will be less than the theoretical maximum, and will vary based on a number of factors. AT&T is currently planning for field trials of next generation LTE wireless technology. AT&T expects LTE field trials to begin next year, with deployment beginning in 2011, which is when manufacturers expect a wide variety of compatible devices to be available.
"The expansion of our wireless network is a priority for 2009 and beyond," said Sim Davenport, AT&T Kentucky regional director, external affairs. "We are continually investing in the marketplace with a particular focus on rural areas and highly traveled roads."
A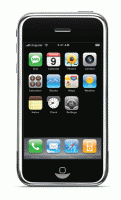 s part of AT&T's ongoing commitment to deliver the best possible wireless experience, AT&T recently announced the launch of AT&T Mark the Spot, an iPhone app that enables customers to quickly and easily provide feedback on AT&T network performance in a specific location.  The new AT&T Mark the Spot app adds to AT&T's existing network performance data to further fine-tune network investment planning and prioritization moving forward. The app, available today as a free download via the iTunes App Store, enables users to provide valuable feedback with as little as two button clicks.
The latest GWS data confirms a national dropped call rate of only 1.32 percent and that AT&T has the nation's fastest 3G network.
Along with AT&T tracking to invest between $17 billion and $18 billion this year – billions of which is dedicated to its wireless network – these metrics demonstrate that AT&T's investments are paying off for customer
About AT&T
AT&T Inc. (NYSE:T) is a premier communications holding company. Its subsidiaries and affiliates – AT&T operating companies – are the providers of AT&T services in the United States and around the world. With a powerful array of network resources that includes the nation's fastest 3G network, AT&T is a leading provider of wireless, Wi-Fi, high speed Internet and voice services. AT&T offers the best wireless coverage worldwide, offering the most wireless phones that work in the most countries. It also offers advanced TV services under the AT&T U-verseSM and AT&T | DIRECTVSM brands. The company's suite of IP-based business communications services is one of the most advanced in the world. In domestic markets, AT&T's Yellow Pages and YELLOWPAGES.COM organizations are known for their leadership in directory publishing and advertising sales. In 2009, AT&T again ranked No. 1 in the telecommunications industry on FORTUNE® magazine's list of the World's Most Admired Companies.
Additional information about AT&T Inc. and the products and services provided by AT&T subsidiaries and affiliates is available at http://www.att.com. This AT&T news release and other announcements are available at http://www.att.com/newsroom and as part of an RSS feed at www.att.com/rss. Or follow our news on Twitter at @ATTNews. Find us on Facebook at www.Facebook.com/ATT to discover more about our consumer and wireless services or at www.facebook.com/ATTSmallBiz to discover more about our small business services.
© 2009 AT&T Intellectual Property. All rights reserved. 3G service not available in all areas. AT&T, the AT&T logo and all other marks contained herein are trademarks of AT&T Intellectual Property and/or AT&T affiliated companies.
Cautionary Language Concerning Forward-Looking Statements
Information set forth in this news release contains financial estimates and other forward-looking statements that are subject to risks and uncertainties, and actual results may differ materially. A discussion of factors that may affect future results is contained in AT&T's filings with the Securities and Exchange Commission. AT&T disclaims any obligation to update or revise statements contained in this news release based on new information or otherwise.
*AT&T products and services are provided or offered by subsidiaries and affiliates of AT&T Inc. under the AT&T brand and not by AT&T Inc.