Topic: 3G
New Cell Sites Activated as Part of Ongoing AT&T Investment in Local Wireless Network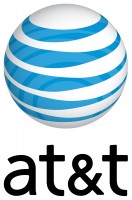 Cunningham and Woodlawn, TN – The nation's largest 4G network just got larger for customers in Cunningham and Woodlawn. AT&T has activated two new 4G mobile Internet cell sites in Cunningham, TN and Woodlawn, TN that will enhance coverage for area residents and businesses and provide speeds up to four times faster than 3G.**
"As more and more residents of Cunningham and Woodlawn rely on their mobile devices for information and connectivity, they must have faster connections," said Senator Mark Green. "Investments in mobile Internet will have an immediate impact for our consumers and businesses."
«Read the rest of this article»
New Cell Sites Activated as Part of Ongoing AT&T Investment in Local Wireless Network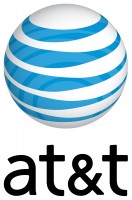 Palmyra, TN – The nation's largest 4G network just got larger for customers in Palmyra, TN. AT&T has activated two new 4G mobile Internet cell sites in Palmyra that will enhance coverage for area residents and businesses and provide speeds up to four times faster than 3G.**
"I applaud AT&T for investing in Palmyra," said Senator Mark Green. "A stronger wireless network is critical for economic growth.  This investment is important, and we look forward to more good news in the future."
"Mobile Internet is one of the most important infrastructure needs for Palmyra and Montgomery County," said Tennessee State Representative John Tidwell. "Residents and business people here know that it leads to better wireless phone service and faster download speeds for data and video."
«Read the rest of this article»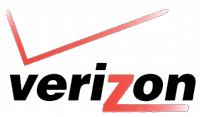 Basking Ridge, NJ – Verizon Wireless, owner of America's largest 4G Long Term Evolution (LTE) network covering more than 75 percent of the U.S. population, today announced it will offer iPhone 5 on its 4G LTE network beginning Friday, September 21st at 8:00am (EDT).
Customers will be able to pre-order iPhone 5 online beginning Friday, September 14th at 3:00am (EDT) at www.verizonwireless.com/iphone.  iPhone 5 will be available starting at $199.99 for the 16 GB model, $299.99 for the 32 GB model and $399.99 for the 64 GB model with a new two-year customer agreement.
«Read the rest of this article»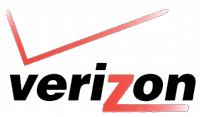 Nashville, TN – In time for Veterans Day, Veterans Advantage announced that "VetRewards" Cards are now recognized in Verizon Wireless Communications Stores nationwide in honor and appreciation of the nations' veterans, offering discounts on monthly wireless data and calling plans, as well as accessories.
The Veterans Advantage card is a universal military and veteran ID program established to recognize service to the country with benefits and savings from top corporations. «Read the rest of this article»
Promotion allows customers to dabble with data for only $20 monthly access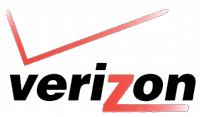 Clarksville, TN – Starting August 18th, Verizon Wireless customers in Clarksville Tennessee will be able to add a 300 MB data plan to their smartphone or basic phone for just $20.00 monthly access when added to a voice plan.
All new and existing customers are eligible for the promotional data plan that will be available from August 18th through September 30th. «Read the rest of this article»
May report also features tips on how to cut telecom bills

Yonkers, NY – Service providers Verizon FiOS and AT&T U-verse were top recommendations for bundled telecom services, based on a survey of 70,000 Consumer Reports readers.
The next best choice for many households for bundled services is a highly rated cable company including Cox, Cablevision, or Bright House Networks if they are in your area.  If television service is a priority and Verizon FiOS and AT&T U-verse aren't available in your area, satellite providers DirecTV or Dish Network received above average survey scores. Their TV service is offered in hybrid bundles with DSL and phone service from some telephone providers. «Read the rest of this article»
Top-rated tablet faces stiff competition from Motorola Xoom in lab tests

Yonkers, NY ? After almost a year in which the Apple iPad has been virtually the only game in town in tablet computers, some serious competitors are finally hitting the market. Yet in Consumer Reports latest tests of the 10 most-promising tablet computers, the Apple iPad 2 with Wi-Fi and 3G topped the Ratings.  The full report including Ratings of tablets is available at www.ConsumerReports.org.
«Read the rest of this article»
Written by Paul Reynolds

Yonkers, NY – AT&T, one of the biggest national wireless carriers, is proposing to buy T-Mobile, one of the smallest. It's a $39 billion deal that, if approved by regulators, will see AT&T's 95 million and T-Mobile's 33 million subscribers served by a united company, probably beginning sometime next year.
What's at stake for consumers? It's early days, obviously, but our advocacy colleagues at Consumers Union (the non-profit publisher of Consumer Reports) have already voiced concern, saying: "From a consumer's perspective, it's difficult to come up with any justification or benefits from letting AT&T swallow up one of its few major competitors." «Read the rest of this article»
New Cell Site Activated with 3G Technology in Montgomery County as Part of Ongoing AT&T Investment in Local Wireless Network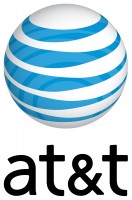 Clarksville, TN – As part of its continuing network investment to support growing demand for advanced mobile devices and applications, AT&T* today announced the activation of a new 3G cell site in Montgomery County, four miles west of Clarksville.
This new 3G site will enhance wireless coverage for area residents and businesses and will connect coverage all the way down to the Cumberland River. With mobile broadband speeds, AT&T customers can surf the Web, download files faster, and enjoy the very latest interactive mobile applications.
"Enhanced service like this will help build our economy and make Montgomery County residents more productive," said State Sen. Tim Barnes. "I am pleased to see the growth of economic development and these types of investments here in Clarksville." «Read the rest of this article»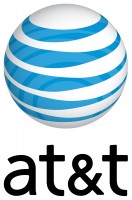 Nashville, TN – In just the first six months of this year, AT&T* invested nearly $200 million in its wireless and wireline networks to continue improving service for customers in Tennessee. Upgrades to the AT&T wireless network included new cell sites, expanded mobile broadband coverage and increased 3G capacity. The investment also included upgrades to the AT&T wireline infrastructure, such as expanded AT&T U-verse® services, additional AT&T Wi-Fi Hot Spots, and extended reach of broadband services.
AT&T customers are seeing the results of this investment with faster mobile broadband speeds and strong reliability, according to the latest round of comprehensive drive testing by Global Wireless Solutions Inc. (GWS).  This GWS testing showed that AT&T maintained the nation's fastest mobile broadband network, connected more than 98 percent of calls on the first attempt, and carried 98.65 percent of calls to completion, a difference of less than one call out of 1,000 from the only higher-scoring provider.
AT&T State President Gregg Morton said AT&T's local investment creates many advantages for the people of Tennessee. «Read the rest of this article»