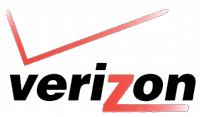 Basking Ridge, NJ – Verizon Wireless, owner of America's largest 4G Long Term Evolution (LTE) network covering more than 75 percent of the U.S. population, today announced it will offer iPhone 5 on its 4G LTE network beginning Friday, September 21st at 8:00am (EDT).
Customers will be able to pre-order iPhone 5 online beginning Friday, September 14th at 3:00am (EDT) at www.verizonwireless.com/iphone.  iPhone 5 will be available starting at $199.99 for the 16 GB model, $299.99 for the 32 GB model and $399.99 for the 64 GB model with a new two-year customer agreement.
iPhone 5 is the thinnest and lightest iPhone ever, completely redesigned to feature a stunning new 4-inch Retina display; an Apple-designed A6 chip for blazing-fast performance; and ultrafast wireless technology – all while delivering even better battery life. iPhone 5 comes with iOS 6, the world's most advanced mobile operating system with over 200 new features, including the all new Maps app with Apple-designed cartography and turn-by-turn navigation; Facebook® integration; Passbook organization; and even more Siri features and languages.
"Customers come to Verizon Wireless for a premier wireless experience, and iPhone 5 combined with our 4G LTE network is an outstanding combination," said Dan Mead, Verizon Wireless CEO. "The availability of our 4G LTE network means customers get the reliability they value and the technology they need, regardless of where they roam on our network."
The Verizon Wireless 4G LTE network is currently in more markets than all other U.S. wireless providers' 4G LTE networks combined. The company continues its roll-out of 4G LTE and has committed to introducing the service in 400 markets by year-end.
Customers purchasing iPhone 5 will also want to purchase a Share Everything Plan beginning at $40.00 monthly access and $50.00 monthly account access that includes unlimited voice, unlimited text, picture and video messaging, and a data plan that can be shared with up to 10 devices on a single account.  And, customers wanting to use FaceTime on their iPhone 5 can do so using any Verizon Wireless data plan allowance.
Global Ready
Verizon Wireless iPhone 5 customers can stay connected in over 220 countries for voice and over 205 for data, with 140 offering 3G speeds.  Global service at Verizon Wireless carries 24-hour customer service from trained Verizon Wireless U.S. based employees. More information on Verizon Wireless Global Plans is available at www.verizonwireless.com/global.
iPhone 5 will be available at Verizon Wireless Communications Stores nationwide and online at www.verizonwireless.com/iphone beginning Friday, September 21st.
Additional details will be available at www.verizonwireless.com/iphone.
For more information on iPhone 5, please visit www.apple.com/iphone.
About Verizon Wireless
Verizon Wireless operates the nation's largest 4G LTE network and largest, most reliable 3G network. The company serves 94.2 million retail customers, including 88.8 million retail postpaid customers. Headquartered in Basking Ridge, NJ, with 78,000 employees nationwide, Verizon Wireless is a joint venture of Verizon Communications (NYSE, NASDAQ: VZ) and Vodafone (LSE, NASDAQ: VOD).
For more information, visit www.verizonwireless.com.
To preview and request broadcast-quality video footage and high-resolution stills of Verizon Wireless operations, log on to the Verizon Wireless Multimedia Library at www.verizonwireless.com/multimedia.