Topic: Apple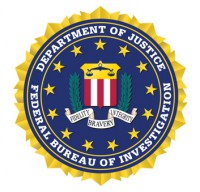 Washington, D.C. – Good morning, Chairman Durbin, Ranking Member Grassley, and members of the committee. I am honored to be here, representing the men and women of the Federal Bureau of Investigation (FBI).
Our people—nearly 37,000 of them—are the heart of the Bureau. I am proud of their service and their commitment to our mission. Every day, they tackle their jobs with perseverance, professionalism, and integrity—sometimes at the greatest of costs.
Just last month, two of our agents made the ultimate sacrifice in the line of duty. Special Agents Dan Alfin and Laura Schwartzenberger left home to carry out the mission they signed up for—to keep the American people safe.
«Read the rest of this article»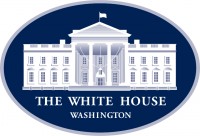 Washington, D.C. – "In a new bid to kickstart the economy and steer younger Americans to good jobs that don't require a $120,000 college degree, the Ad Council, Apple, the White House and other sponsors today are unveiling a new campaign urging potential job-seekers to 'find something new,'" Paul Bedard writes in the Washington Examiner.

"Jobs are changing—and the COVID-19 Coronavirus has accelerated the pace," says Ivanka Trump, who is co-chair of the White House's American Workforce Policy Advisory Board.
«Read the rest of this article»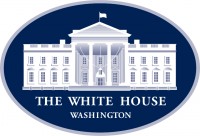 Washington, D.C. – Trusted medical information is crucial for Americans in our fight against the Coronavirus. Now, it'll be easier than ever to find.

Apple Inc., together with the White House, the U.S. Centers for Disease Control & Prevention (CDC), and the Federal Emergency Management Agency (FEMA), has launched a coronavirus (COVID-19) screening tool.
«Read the rest of this article»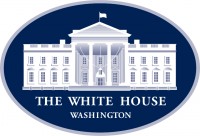 Washington, D.C. – Just last week, in a single day, President Trump signed a historic Japanese trade deal in New York as a White House-led team negotiated a radical reform of the Universal Postal Union in Geneva," White House Director of Trade and Manufacturing Policy Peter Navarro writes for Fox Business.
"Together, these two quintessentially Trump deals will net American farmers, manufacturers and workers billions of dollars and create thousands of jobs." Click here to read more.
«Read the rest of this article»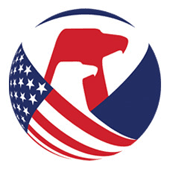 Washington, D.C. – U.S. Consumer Product Safety Commission (CPSC) reports that Apple is recalling three-prong AC wall plug adapters included in the Apple World Travel Adapter Kit sold before February 2015.
The kits contain three-prong and two-prong AC wall plug adapters that fit different electrical outlets worldwide. The recalled adapters were made for use primarily in the United Kingdom, Singapore, and Hong Kong and were also sold with Mac computers and iOS devices.
«Read the rest of this article»
Written by Andrew Good
NASA's Jet Propulsion Laboratory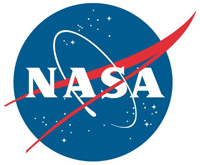 Pasadena, CA – When NASA scientists want to follow the path of the Curiosity rover on Mars, they can don a mixed-reality headset and virtually explore the Martian landscape.
Starting today, everyone can get a taste of what that feels like. NASA's Jet Propulsion Laboratory in Pasadena, California, collaborated with Google to produce Access Mars, a free immersive experience. It's available for use on all desktop and mobile devices and virtual reality/augmented reality (VR/AR) headsets. That includes mobile-based virtual reality devices on Apple and Android.
«Read the rest of this article»

Clarksville, TN – In the next decade, analysts predict that Amazon, Apple, Google or Tesla will become the world's first trillion-dollar, publicly traded company.
The astounding growth of these companies—Barclays predicts Amazon will triple its revenue by 2027—is leading many to argue that America's economic future has become dependent on STEM (Science, Technology, Engineering and Mathematics) education.
«Read the rest of this article»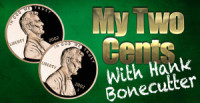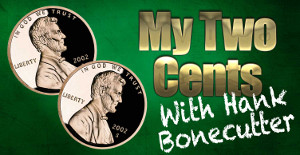 Clarksville, TN – After I sold my business in 2012, my wife and I bought a downtown Nashville condo so we could spend some time in the "Music City." After all, it was slowly becoming the "it" city and there was plenty to do. Even for us old folks.
I had started to get bored with basically nothing to do, when I read an article in the Nashville paper about "Cab drivers upset over Uber."
I thought, "what the hell is Uber?"
Once I googled Uber, I thought, "That's a hell of an idea." "I could do that." So, I filled out an online application and they called me back the very next morning.
«Read the rest of this article»
Written by DC Agle
NASA's Jet Propulsion Laboratory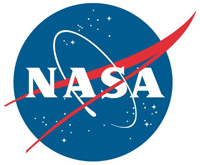 Pasadena, CA – On Sunday, December 11th, at 9:04am PST (11:04am CST, 17:04 UTC) NASA's Juno spacecraft will make its third science flyby of Jupiter.
At the time of closest approach (called perijove), Juno will be about 2,580 miles (4,150 kilometers) above the gas giant's roiling cloud tops and traveling at a speed of about 129,000 mph (57.8 kilometers per second) relative to the planet. Seven of Juno's eight science instruments will be energized and collecting data during the flyby.
«Read the rest of this article»

Clarksville, TN – Clarksville Police Detective Joe Shrum is trying to identify two suspects involved in a Burglary and is requesting public assistance. On Thursday, August 11th, 2016 at 1:21am, CPD Officers responded to a Burglary at 1352 Fort Campbell Boulevard (Cellphone Repairs).
Security video footage shows a black female and black male force their way into the building by breaking the glass on the bottom portion of the front door with a 4-way tire iron and their feet.
«Read the rest of this article»