Promotion allows customers to dabble with data for only $20 monthly access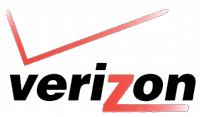 Clarksville, TN – Starting August 18th, Verizon Wireless customers in Clarksville Tennessee will be able to add a 300 MB data plan to their smartphone or basic phone for just $20.00 monthly access when added to a voice plan.
All new and existing customers are eligible for the promotional data plan that will be available from August 18th through September 30th.
Customers in Clarksville, TN can choose from an array of 3G- and 4G-enabled devices that include such top sellers like the Samsung Droid Charge or the HTC Thunderbolt.  The plans are not restricted to specific phones but are geared to customers whose data use falls within the 300 MB allowance.  Customers who go over their monthly allowance will automatically receive an additional 300 MB for an additional $20.00 per month. 
"This is a great introductory plan for customers who have been contemplating moving from a basic phone to a smartphone but were hesitant because of cost," said Jerry Fountain, Verizon Wireless Carolinas/Tennessee Region President. "The $20.00 monthly access promotional plan is an opportunity for customers to learn the many benefits of having a smartphone with email and calendar functions, as well as Internet access, at their fingertips."
Data Plans and Pricing
In addition to the new $20.00 monthly access data, customers can also choose from an array of existing data price plans that begin at $30.00 monthly access for 2GB for smartphones and $10.00 monthly access for 75MB for basic phones.
Before purchasing any data plan, customers are encouraged to examine their data use by going to their My Verizon Account online or by estimating their monthly data use with the Data Usage Calculator, available at:  www.verizonwireless.com/datacalculator. 
All data plans must be purchased in conjunction with a Verizon Wireless Nationwide Talk or Talk and Text plan beginning at $39.99 monthly access.   
Data Management
Verizon Wireless offers a variety of free tools to monitor and manage data usage, including:
#DATA – Customers can check data usage by dialing #DATA and pressing send from Verizon Wireless phones to receive a free text message with the information.
My Verizon and My Verizon Mobile – Customers can monitor data usage directly from their handsets via My Verizon Mobile or online through My Verizon.
Data Usage Widget – Customers with data plans also can download a Data Usage Widget to most Android™ smartphones and BlackBerry® devices.  The widget tracks usage with a quick glance at the phone screen and with one click connects to the customer's My Verizon Mobile account.
For additional information on Verizon Wireless products and services, visit a Verizon Wireless Communications Store, call 1.800.2 JOIN IN or go to www.verizonwireless.com. 
About Verizon Wireless
Verizon Wireless operates the nation's fastest, most advanced 4G network and largest, most reliable 3G network. The company serves 106.3 million total wireless connections, including 89.7 million retail customers. Headquartered in Basking Ridge, NJ, with 83,000 employees nationwide, Verizon Wireless is a joint venture of Verizon Communications (NYSE, NASDAQ: VZ) and Vodafone (LSE, NASDAQ: VOD).
For more information, visit www.verizonwireless.com. To preview and request broadcast-quality video footage and high-resolution stills of Verizon Wireless operations, log on to the Verizon Wireless Multimedia Library at www.verizonwireless.com/multimedia.