Topic: Verizon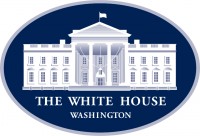 Washington, D.C. – The United States–Mexico–Canada Agreement (USMCA) has gone into effect, replacing the outdated North American Free Trade Agreement (NAFTA).

"President Donald Donald Trump was elected in part on his promise to change the direction of U.S. trade policy so it would put America first. He has kept that promise with new trade agreements and tough enforcement actions that break down foreign trade barriers, protect America's competitive edge and stop the outsourcing of U.S. jobs," U.S. Trade Representative Robert Lighthizer writes in the Pittsburgh Tribune-Review.
«Read the rest of this article»
Congressman Marsha Blackburn
7th District of Tennessee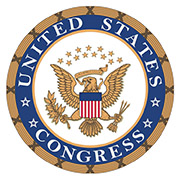 Washington, D.C. – The Federal Communications Commission (FCC) voted Thursday to roll back Obama-era internet regulations called "net neutrality." I fully support FCC Chairman Ajit Pai's decision on this. Let me tell you why.
There's a lot of confusion about the term "net-neutrality," which leads consumers to believe that before 2015 it was difficult to have free and fair access to the internet. This is not the case. Were you able to access the internet before 2015? Could you access websites for free? The answer is most likely yes. FCC regulations were not needed then, and they aren't needed now. But there are some big internet issues we need to solve.
«Read the rest of this article»
Cunningham, TN – Students from the Montgomery Central High School Academy of Plant and Animal Systems were named Best in State winners of the fifth annual Verizon Innovative Learning app challenge.
MCHS is now trying to win a grant from Verizon and have developed an app for their school. They are currently in second place! You can help support our MCHS Academy students by texting BUDDYCEN to 22333. Deadline for voting is February 14th. «Read the rest of this article»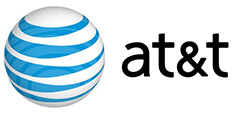 Nashville, TN – On Tuesday, August 4th, 2015, thousands of AT&T customers found themselves without internet and spotty cell phone service. The outage has affected users in Clarksville, Nashville, Knoxville and Chattanooga in Tennessee.
The outage is widespread affecting as far north as Louisville, KY and south to Huntsville, AL.
«Read the rest of this article»
Pressure Builds for Phone Carriers to Provide Customers With Call-Blocking Tools

Yonkers, NY – Attorneys General from 45 states around the country called on the major phone companies today to provide their customers with effective tools to help stop the flood of unwanted robocalls.
The effort comes just weeks after the Federal Communications Commission made clear that phone companies can and should offer such tools and as nearly 330,000 Americans have joined Consumers Union's End Robocalls campaign calling on them to do so. «Read the rest of this article»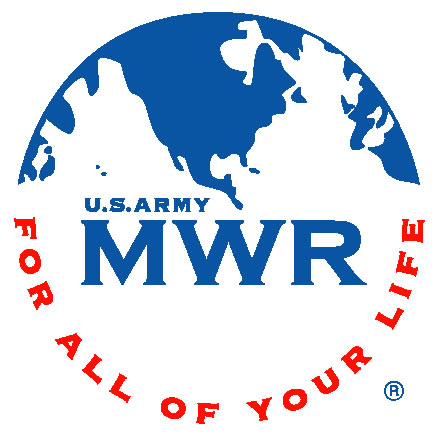 Fort Campbell, KY – Autumn has just as many fun opportunities as summer! Your Family and you can kick off the change of seasons with Fall Fest at Fort Campbell. Fall Fest will feature free pumpkins (one per child while supplies last), free pumpkin decorations, free face painting, free inflatables, and more. An adult must accompany all children who are under 18 years of age.
Fall Fest will be held Saturday, October 11th from 12:00pm to 6:00pm at the Division Parade Field. It is fun for the entire Family and free to attend!
«Read the rest of this article»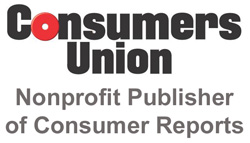 Washington, D.C. – The Federal Communications Commission (FCC) approved an initial proposal for so-called "Open Internet" rules that may allow Internet service providers to charge online companies for faster access to consumers, which have raised concerns that the plan could create fast lanes and slow lanes for Internet traffic.
In response to those concerns about a two-tiered Internet, the Commission is now asking for public comment on whether paid prioritization deals should be banned and whether the Internet should be regulated as a public utility. «Read the rest of this article»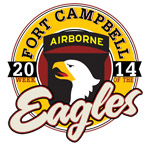 Fort Campbell, KY – The 2014 Week of the Eagles Celebration kicked off on Friday with a Division Run and the Week of the Eagles Concert headlined by Big and Rich with Special Guest Cowboy Troy, Joe Diffie, and Mallory Hope. Sporting events and athletic competitions continue throughout the week, and the 2014 Week of the Eagles closes out on Thursday with the 101st Airborne Division Review.
As things kicked off Clarksville Online spoke with Melissa Schaffner, the Marketing Manager for the Fort Campbell Morale, Welfare and Recreation (MWR). "We've got a great lineup for this evening! We started out with Cover Down, the 101st Airborne Division Rock Band; following them will be Mallory Hope an up-and-coming artists out of Nashville; then we will have Joe Diffie, a big country music star during the 90s, who is making a repeat visit to Fort Campbell; and our headliner tonight will be Big and Rich with special guest Cowboy Troy, personal favorite of mine! I love Big and Rich so I'm really excited about this show."
«Read the rest of this article»
Findings from the latest tests of home automation products including smart appliances, app-enabled locks, musical toilets and more

Yonkers, NY – The number of home automation products is exploding. And according to a survey of nearly 2, 500 subscribers from Consumer Reports, almost 20 percent of respondents who have a smart phone or tablet already use it to remotely control some aspect of their home, and almost 70 percent of those who don't voiced interest in doing so in the future. «Read the rest of this article»
Smaller Providers of No-contract and Prepaid Service Continue to Rate High; Seven Ways to cut Phone Costs

Yonkers, NY – Sprint is now the lowest-Rated carrier in Consumer Reports' latest annual cell-phone service Ratings, based on a survey of 58,399 subscribers by the Consumer Reports National Research Center.
While it trailed only Verizon in overall customer satisfaction among the major carriers in last year's ratings, Sprint received dismal marks this year for value, voice, text and 4G reliability. «Read the rest of this article»