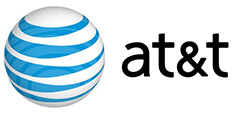 Nashville, TN – On Tuesday, August 4th, 2015, thousands of AT&T customers found themselves without internet and spotty cell phone service. The outage has affected users in Clarksville, Nashville, Knoxville and Chattanooga in Tennessee.
The outage is widespread affecting as far north as Louisville, KY and south to Huntsville, AL.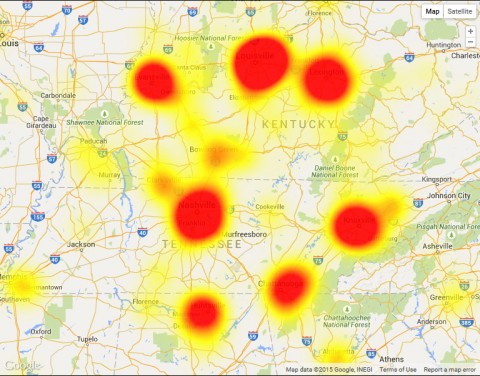 This outage is also affecting Verizon Wireless and T-Mobile customers in Tennessee.
DownDetector.com reports reports over 10,000 AT&T, 7,000 T-Mobile, 1,000 Verizon, 300 Sprint, 250 U.S. Cellular and 75 Cricket Wireless outages.
AT&T has stated that a major hub is the cause of the connectivity issue. The outage is affecting thousands across the southeastern United States area.
No time frame and been released on the expected duration of the outage.
AT&T released a statement on the outage, "In regards to an updated media statement for your use… some customers across parts of the Southeast are experiencing wireline and wireless service issues.  Engineers have pinpointed a hardware-related issue and are working to restore service as quickly as possible. We apologize for this inconvenience."
A current map of the outage area can be found here on DownDetector.com