Topic: Huntsville AL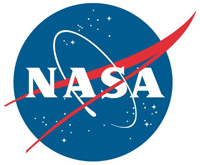 Huntsville, AL – NASA has taken the next steps toward building Space Launch System (SLS) solid rocket boosters to support as many as six additional flights, for a total of up to nine Artemis missions.
The agency is continuing to work with Northrop Grumman of Brigham City, Utah, the current lead contractor for the solid rocket boosters that will launch the first three Artemis missions, including the mission that will land the first woman and next man on the Moon in 2024.
«Read the rest of this article»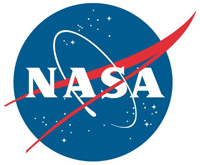 Huntsville, AL – On Wednesday, June 24th, 2020, engineers completed the Space Launch System (SLS) rocket's structural testing campaign for the Artemis lunar missions by testing the liquid oxygen structural test article to find its point of failure.
"The Space Launch System and Marshall test team have done a tremendous job of accomplishing this test program, marking a major milestone not only for the SLS Program but also for the Artemis program," said John Honeycutt, the SLS Program Manager. "From building the test stands, support equipment and test articles to conducting the tests and analyzing the data, it is remarkable work that will help send astronauts to the Moon."
«Read the rest of this article»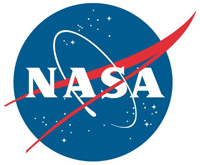 Pasadena, CA – As the time when NASA will begin sending humans back to the Moon draws closer, crewed trips to Mars are an enticing next step. But future space explorers will need new tools when traveling to such distant destinations.
The Deep Space Atomic Clock mission is testing a new navigation technology that could be used by both human and robotic explorers making their way around the Red Planet and other deep space destinations.
In less than a year of operations, the mission has passed its primary goal to become one of the most stable clocks to ever fly in space; it is now at least 10 times more stable than atomic clocks flown on GPS satellites.
«Read the rest of this article»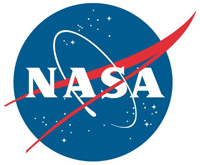 Washington, D.C. – NASA's Space Launch System (SLS) Program is concluding its structural qualification test series with one upcoming final test that will push the design for the rocket's liquid oxygen tank to its limits at NASA's Marshall Space Flight Center in Huntsville, Alabama.
In the name of science, engineers will try to break a structural test article of the tank–on purpose. The liquid oxygen tank's structure is identical to the tank that is part of the SLS core stage, which will provide power to help launch the Artemis missions to the Moon. The tank is enclosed in a cage-like structure that is part of the test stand.
«Read the rest of this article»

Clarksville, TN – In a typical year, the Governor's School for Computational Physics at Austin Peay State University (APSU) includes two field trips to renowned nearby science centers.
But this year isn't typical.
«Read the rest of this article»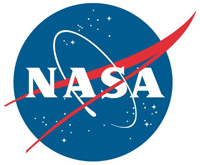 Washington, D.C. – For the first time, a spacecraft has sent back pictures of the sky from so far away that some stars appear to be in different positions than we'd see from Earth.
More than four billion miles from home and speeding toward interstellar space, NASA's New Horizons has traveled so far that it now has a unique view of the nearest stars.
"It's fair to say that New Horizons is looking at an alien sky, unlike what we see from Earth," said Alan Stern, New Horizons principal investigator from Southwest Research Institute (SwRI) in Boulder, Colorado.
«Read the rest of this article»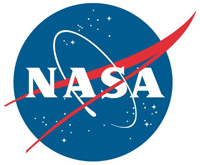 Huntsville, AL – Astronomers have caught a black hole hurling hot material into space at close to the speed of light. This flare-up was captured in a new movie from NASA's Chandra X-ray Observatory.
The black hole and its companion star make up a system called MAXI J1820+070, located in our Galaxy about 10,000 light years from Earth. The black hole in MAXI J1820+070 has a mass about eight times that of the Sun, identifying it as a so-called stellar-mass black hole, formed by the destruction of a massive star. (This is in contrast to supermassive black holes that contain millions or billions of times the Sun's mass.)
«Read the rest of this article»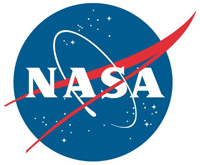 Washington, D.C. – NASA is resuming work on a series of tests to bring the Space Launch System (SLS) rocket core stage to life for the first time, allowing engineers to evaluate the new complex stage that will launch the Artemis I lunar mission.
In January, engineers began activating the stage's components one by one over several months through a series of initial tests and functional checks designed to identify any issues. Those tests and checks collectively called Green Run will culminate in a test fire replicating the stage's first flight.
«Read the rest of this article»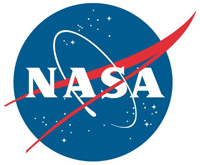 Greenbelt, MD – NASA's Hubble Space Telescope and the ground-based Gemini Observatory in Hawaii have teamed up with the Juno spacecraft to probe the mightiest storms in the solar system, taking place more than 500 million miles away on the giant planet Jupiter.
A team of researchers led by Michael Wong at the University of California, Berkeley, and including Amy Simon of NASA's Goddard Space Flight Center in Greenbelt, Maryland, and Imke de Pater also of UC Berkeley, are combining multiwavelength observations from Hubble and Gemini with close-up views from Juno's orbit about the monster planet, gaining new insights into turbulent weather on this distant world.
«Read the rest of this article»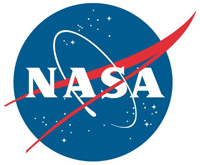 Huntsville, AL – NASA reports that astronomers may have discovered a new kind of survival story: a star that had a brush with a giant black hole and lived to tell the tale through exclamations of X-rays.
Data from NASA's Chandra X-ray Observatory and ESA's XMM-Newton uncovered the account that began with a red giant star wandering too close to a supermassive black hole in a galaxy about 250 million light years from Earth. The black hole, located in a galaxy called GSN 069, has a mass about 400,000 times that of the Sun, putting it on the small end of the scale for supermassive black holes.
«Read the rest of this article»