Topic: Wireless
AT&T Receives Highest Ranking Four Times in a Row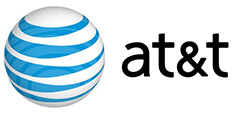 Dallas, TX – AT&T* ranked highest in wireless purchase experience, according to the latest J.D. Power study released today. In the 2015 Wireless Purchase Experience Full-Service Performance StudySM Volume 1, AT&T outscored other full-service wireless providers for the overall wireless purchase experience.
The study looked at the following factors: Store Sales Representative, Website, Facility, Offerings and Promotions, Cost of Service and Phone Sales Representative.**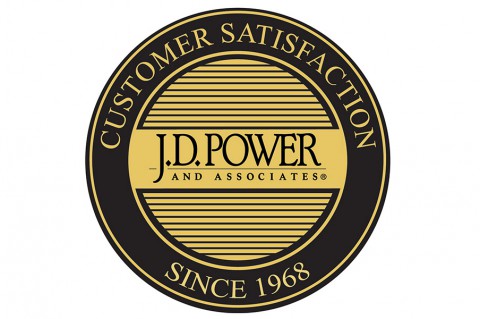 «Read the rest of this article»
Identity Crimes Unit Offers Tips for Protection

Nashville, TN – The Tennessee Department of Safety and Homeland Security's Identity Crimes Unit urges all citizens to protect themselves against identity crimes, including theft and fraud, this holiday season.
"Millions of shoppers will take advantage of 'Black Friday' or 'Cyber Monday' holiday sales this year. We just want to encourage consumers to take extra precautions to prevent fraudulent use of their personal information," Tennessee Highway Patrol Major Stacy Williams said. He oversees the department's Identity Crimes Unit. «Read the rest of this article»
Dallas, TX – A new small, wireless self-contained pacemaker appears safe and feasible for use in patients, according to a small study in the American Heart Association journal Circulation.
Although traditional pacemakers pose minimal risk, patients are still vulnerable to some short- or long-term complications, said Vivek Y. Reddy, M.D., lead author of the study and director of the Cardiac Arrhythmia Service at Mount Sinai Hospital in New York City. «Read the rest of this article»
More Than 130 Jobs Currently Available
Nearly 800 Tennesseans hired by AT&T so far this year as consumer demand for wireless and broadband grows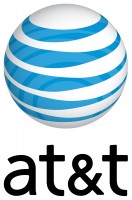 Nashville, TN – AT&T* has announced that the company is seeking applicants to fill more than 130 jobs in the Tennessee, including nearly 50 new jobs. The positions will be primarily focused on customer service, retail and technician positions and are a result of AT&T's continued investment in Tennessee.
So far this year, AT&T has invested more than $175 million in its wired and wireless networks in Tennessee and hired about 800 Tennesseans to meet continued growth of wireless and broadband services in the state. «Read the rest of this article»
As Part of AT&T's Project VIP Investment, Customers to Benefit From Nation's Fastest and Most Reliable 4G LTE Network on the Latest Devices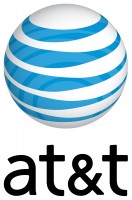 Clarksville, TN – AT&T* has turned on the nation's fastest and most reliable 4G LTE network** in Clarksville, bringing customers the latest generation of wireless network technology. Watch here to see several of the benefits AT&T 4G LTE provides, including:
Faster speeds. LTE technology is capable of delivering mobile Internet speeds up to 10 times faster than 3G***. Customers can stream, download, upload and game faster than ever before.
«Read the rest of this article»
Local Wireless Network Upgrade Extends Access to Advanced Products, Services and Applications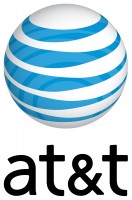 Cunningham, TN – AT&T* today announced the availability of its mobile Internet network in Cunningham in Montgomery County, TN, extending access for advanced mobile services, devices and applications to customers in the area.
AT&T is an industry leader in delivering the benefits of the mobile Internet, offering powerful and flexible connectivity, a wide range of smartphone and other device options, and simultaneous voice and data capabilities for an amazing wireless voice and Internet experience.
"As more and more residents of Cunningham rely on their mobile devices for information and connectivity, they must have faster connections," said Speaker Pro Tempore Curtis Johnson.  "Investments in mobile Internet will have an immediate impact for our Cunningham consumers and businesses." «Read the rest of this article»
Promotion allows customers to dabble with data for only $20 monthly access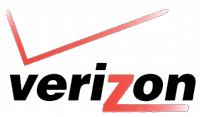 Clarksville, TN – Starting August 18th, Verizon Wireless customers in Clarksville Tennessee will be able to add a 300 MB data plan to their smartphone or basic phone for just $20.00 monthly access when added to a voice plan.
All new and existing customers are eligible for the promotional data plan that will be available from August 18th through September 30th. «Read the rest of this article»
Written by Paul Reynolds

Yonkers, NY – AT&T, one of the biggest national wireless carriers, is proposing to buy T-Mobile, one of the smallest. It's a $39 billion deal that, if approved by regulators, will see AT&T's 95 million and T-Mobile's 33 million subscribers served by a united company, probably beginning sometime next year.
What's at stake for consumers? It's early days, obviously, but our advocacy colleagues at Consumers Union (the non-profit publisher of Consumer Reports) have already voiced concern, saying: "From a consumer's perspective, it's difficult to come up with any justification or benefits from letting AT&T swallow up one of its few major competitors." «Read the rest of this article»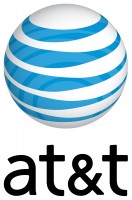 Nashville, TN – In just the first six months of this year, AT&T* invested nearly $200 million in its wireless and wireline networks to continue improving service for customers in Tennessee. Upgrades to the AT&T wireless network included new cell sites, expanded mobile broadband coverage and increased 3G capacity. The investment also included upgrades to the AT&T wireline infrastructure, such as expanded AT&T U-verse® services, additional AT&T Wi-Fi Hot Spots, and extended reach of broadband services.
AT&T customers are seeing the results of this investment with faster mobile broadband speeds and strong reliability, according to the latest round of comprehensive drive testing by Global Wireless Solutions Inc. (GWS).  This GWS testing showed that AT&T maintained the nation's fastest mobile broadband network, connected more than 98 percent of calls on the first attempt, and carried 98.65 percent of calls to completion, a difference of less than one call out of 1,000 from the only higher-scoring provider.
AT&T State President Gregg Morton said AT&T's local investment creates many advantages for the people of Tennessee. «Read the rest of this article»