New Cell Sites Activated as Part of Ongoing AT&T Investment in Local Wireless Network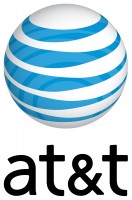 Palmyra, TN – The nation's largest 4G network just got larger for customers in Palmyra, TN. AT&T has activated two new 4G mobile Internet cell sites in Palmyra that will enhance coverage for area residents and businesses and provide speeds up to four times faster than 3G.**

"I applaud AT&T for investing in Palmyra," said Senator Mark Green. "A stronger wireless network is critical for economic growth.  This investment is important, and we look forward to more good news in the future."

"Mobile Internet is one of the most important infrastructure needs for Palmyra and Montgomery County," said Tennessee State Representative John Tidwell. "Residents and business people here know that it leads to better wireless phone service and faster download speeds for data and video."

"This mobile Internet announcement is great news and will help keep our Palmyra residents connected," said Melinda Shepard, executive director, vice president of economic development, Clarksville Area Chamber of Commerce. "Senator Mark Green and Representative Tidwell work every day supporting public policy that encourages investment and innovation in Palmyra and Montgomery County."

"Demand for wireless speed is growing rapidly, and we are excited to bring these super-fast speeds to the community in Palmyra," said Lanie Johnson, regional director, external affairs, AT&T Tennessee. "Investments in the local mobile network also help to create economic opportunities for consumers and small businesses throughout Montgomery County."

AT&T customers have access to the nation's largest 4G network, covering more than 292 million people. The 4G expansion is part of AT&T's continuing network investment to support the growing demand for mobile devices, apps and faster mobile Internet speeds.

From 2010 to 2012, AT&T invested nearly $1.4 billion in its Tennessee wireless and wireline networks with a focus on expanding 4G LTE mobile Internet coverage and enhancing the overall performance of its networks.

AT&T has deployed two compatible 4G technologies to deliver more speed to more smartphone customers, which means AT&T customers can get 4G speeds on 4G HSPA+, unlike some competitors, where smartphone customers may fall back to slower 3G technologies when outside of LTE coverage.

AT&T's focus to deliver the best possible mobile Internet experience goes beyond 4G and DAS to embrace additional connection technologies. AT&T operates the nation's largest Wi-Fi network*** including more than 32,000 AT&T Wi-Fi Hot Spots at popular restaurants, hotels, bookstores and retailers across the country, and provides access to more than 402,000 hotspots globally through roaming agreements.

Most AT&T smartphone customers get access to our entire national Wi-Fi network at no additional cost, and Wi-Fi usage doesn't count against customers' monthly wireless data plans.

Over the past five years, AT&T invested nearly $98 billion into its operations across the country. Since 2008, AT&T has invested more capital into the U.S. economy than any other public company. In a July 2012 report, the Progressive Policy Institute ranked AT&T No. 1 on its list of U.S. "Investment Heroes."

*AT&T products and services are provided or offered by subsidiaries and affiliates of AT&T Inc. under the AT&T brand and not by AT&T Inc.

**4G speeds not available everywhere.  Learn more at att.com/network. Claim compares 4G download speeds to industry average 3G download speeds.4G compatible device and data plan required.

*** A Wi-Fi enabled device required. Other restrictions apply. See www.attwifi.com for details and locations.
About AT&T
AT&T Inc. (NYSE:T) is a premier communications holding company and one of the most honored companies in the world. Its subsidiaries and affiliates – AT&T operating companies – are the providers of AT&T services in the United States and internationally. With a powerful array of network resources that includes the nation's largest 4G network, AT&T is a leading provider of wireless, Wi-Fi, high speed Internet, voice and cloud-based services.
A leader in mobile Internet, AT&T also offers the best wireless coverage worldwide of any U.S. carrier, offering the most wireless phones that work in the most countries.  It also offers advanced TV services under the AT&T U-verse® and AT&T ?DIRECTV brands. The company's suite of IP-based business communications services is one of the most advanced in the world.
Additional information about AT&T Inc. and the products and services provided by AT&T subsidiaries and affiliates is available at http://www.att.com.
© 2013 AT&T Intellectual Property. All rights reserved. 4G not available everywhere. AT&T, the AT&T logo and all other marks contained herein are trademarks of AT&T Intellectual Property and/or AT&T affiliated companies. All other marks contained herein are the property of their respective owners.
Sections
Technology
Topics
3G, 4G LTE, AT&T, AT&T Tennessee, AT&T Wireless, Clarksville Area Chamber of Commerce, John Tidwell, Lanie Johnson, Mark Green, Melinda Shepard, Montgomery County, Palmyra TN, Smartphone, Tennessee, Tennessee Senator, Tennessee State Representative