Topic: Gregg Morton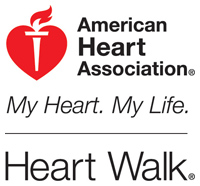 Nashville, TN – Someone has a heart attack every 34 seconds. Someone has a stroke every 40 seconds. Heart disease and stroke make a huge impact on the health of Middle Tennessee – but the upcoming Heart Walk aims to make an even bigger impact by fighting back against the no. 1 and no. 4 killers of Americans.
The American Heart Association's Greater Nashville Heart Walk will bring together more than 12,000 walkers at Vanderbilt University on Saturday, October 12th, 2013, in one of the largest non-competitive walks in all of Tennessee. The event is free and open to all, but fundraising and donations are encouraged.
«Read the rest of this article»
Team Signups going on now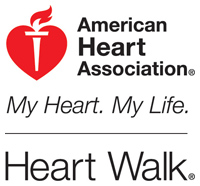 Nashville, TN – It's Heart Walk time! Three months from now, the Greater Nashville Heart Walk will take place at Vanderbilt University on Saturday, October 12th, 2013. Team registration is open, and teams are encouraged to sign up and set their fundraising goals at www.nashvilleheartwalk.org. There is no registration fee.
The annual event is the largest single fundraiser for the American Heart Association, and funds go to vital research, public health programs and community education about the no. 1 killer of Americans, cardiovascular disease.
«Read the rest of this article»
Positions Focus on Overall Customer Service Experience
in AT&T's Company Owned Retail Stores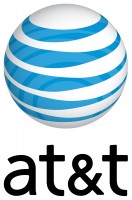 Nashville, TN – Today AT&T announced it is hiring for more than 100 full-time and part-time retail sales consultant and sales support representative positions across Tennessee. These positions are available in AT&T's company owned retail (COR) stores and are a result of the continued expansion of AT&T's growing wireless segment which also includes the remodeling and expansion of AT&T's stores.
Potential candidates will focus first on delivering a respectful and expedient customer service experience while selling AT&T products and services, handling billing and account inquiries, processing payments, reviewing account activity, discussing rate plans and features, as well as troubleshooting and answering simple technical questions about smartphones and mobile services. Potential candidates will also educate consumers on the latest AT&T wired products available for purchase.
"It is great to see that companies like AT&T are bringing new jobs to our state," said Tennessee Lieutenant Governor Ron Ramsey. "This news just reinforces that we must continue to make the volunteer state an attractive place for business investment, because it results in the creation of jobs." «Read the rest of this article»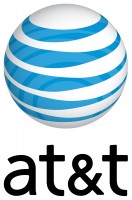 Nashville, TN – In just the first six months of this year, AT&T* invested nearly $200 million in its wireless and wireline networks to continue improving service for customers in Tennessee. Upgrades to the AT&T wireless network included new cell sites, expanded mobile broadband coverage and increased 3G capacity. The investment also included upgrades to the AT&T wireline infrastructure, such as expanded AT&T U-verse® services, additional AT&T Wi-Fi Hot Spots, and extended reach of broadband services.
AT&T customers are seeing the results of this investment with faster mobile broadband speeds and strong reliability, according to the latest round of comprehensive drive testing by Global Wireless Solutions Inc. (GWS).  This GWS testing showed that AT&T maintained the nation's fastest mobile broadband network, connected more than 98 percent of calls on the first attempt, and carried 98.65 percent of calls to completion, a difference of less than one call out of 1,000 from the only higher-scoring provider.
AT&T State President Gregg Morton said AT&T's local investment creates many advantages for the people of Tennessee. «Read the rest of this article»
Public Awareness Campaign Aims at Keeping Tennessee Drivers Safe, Protecting Consumers
Nashville, TN — Stop what you're doing. Take out your wireless device. Read out loud the last text message you received. Would reading or responding to that text message while driving be worth causing a serious accident? When you look at it that way, there is no text that could not wait.
As many Tennessee students head out of school and the Memorial Day weekend approaches, AT&T* has launched a new public service campaign to raise awareness about the risks of texting and driving. Tennessee Attorney General Robert E. Cooper, Metro Nashville Police Chief Steve Anderson, Sen. Jim Tracy, and Rep. Jon Lundberg have all joined this important consumer protection initiative to remind all wireless consumers, especially youth, that text messages can – and should – wait until after driving. «Read the rest of this article»
Plans Call for Addition of More Than 20 New Cell Sites and the Expansion of Backhaul to Increase Wireless Network Capacity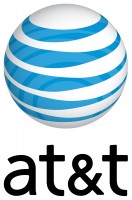 NASHVILLE — AT&T* today unveiled its Tennessee wireless network investment plans for 2010, which include the addition of more than 20 new cell sites and the upgrade of approximately 525 additional cell sites to 3G throughout the state.
The planned wireless network enhancement strategy is part of AT&T's 2010 wireline and wireless capital investment, which is expected to be in the $18 billion to $19 billion range company-wide, an increase of between 5 and 10 percent over 2009. This planned amount also includes an increase of about $2 billion in capital expenditures for wireless and backhaul related to AT&T's wireless network.  This planned level of investment is framed by the expectation that regulatory and legislative decisions relating to the telecom sector will continue to be sensitive to investment.
"We continue to work at creating a favorable state-wide environment that encourages business investment," said Kent Williams, Speaker of the Tennessee House of Representatives. "Expanding the telecommunications network in Tennessee provides consumers with more choices and businesses with more tools to compete."
Today's announcement builds on AT&T's 2009 wireless investment, during which it added nearly 75 new cell sites in Tennessee and upgraded more than 75 existing sites to 3G. From 2007 through 2009, AT&T's total capital investment in its Tennessee wireless and wireline networks was more than $1 billion. «Read the rest of this article»
New Cell Site Activated as Part of Ongoing AT&T Investment in Local Network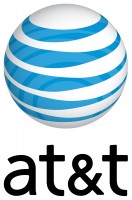 As part of its continuing network investment to support growing demand for advanced mobile devices and services, AT&T* today announced a new cell site eight miles southwest of Clarksville in Montgomery County. The new site boosts wireless coverage along Hwy. 13 and to the surrounding areas from Clarksville to Ashland City.
"A strong telecommunications infrastructure is key to the economic vitality of our communities," said Rep. Curtis Johnson. "This investment in wireless connectivity will benefit Montgomery County by creating new opportunities for residents and business owners."
From 2006 to 2008, AT&T's total capital investment in Tennessee was more than $1.2 billion in its wired and wireless networks. The new cell site is one part of AT&T's ongoing efforts to drive innovation and extend its mobile network.  It is also part of our ongoing investment to build the broadband networks that will fuel economic growth and create jobs, and enable AT&T's customers to quickly access the content, applications and services that matter most to them. «Read the rest of this article»
Latest in Mobile Wireless Technology Provides Quick Access to Video, Pictures, e-mail and More at Speeds Faster Than Ever Before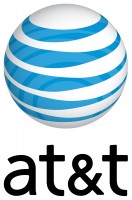 AT&T today announced the extension of its 3G mobile broadband network to Clarksville, providing access to accelerated data speeds that open the door to a new era of mobile services, devices and feature-rich audio and video content. AT&T is also expanding its existing 3G footprint in the Nashville and Memphis metropolitan areas.
The Clarksville extension is one part of AT&T's ongoing initiatives to enhance the speed and performance of its 3G mobile broadband network – the fastest 3G network in the nation, according to independent testing. It is also part of AT&T's ongoing investment to build the broadband networks that will create jobs and fuel economic growth, and enable its customers to quickly access the content, applications and services that matter most to them.
"We continue to make significant private investments to deliver dependable, high speed wireless access in more places across Tennessee for consumers and business customers who need to stay connected – and to help keep Tennessee a leader in technology and innovation," said Gregg Morton, president of AT&T Tennessee.