Topic: Broadband
Nashville, TN – Tennessee Governor Bill Lee and the Tennessee Department of Economic and Community Development Commissioner Bob Rolfe have announced $19.7 million in broadband accessibility grants that will expand service to support 31,000 unserved Tennesseans in nearly 12,700 households and businesses.
«Read the rest of this article»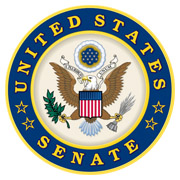 Washington, D.C. – Knowing that more than 3 million Americans lost their jobs last week due to the coronavirus pandemic absolutely breaks my heart. Our small businesses are among the hardest hit–and they make up 99.5% of all companies in our state. Many small business owners have shared with me how their dreams are shattered, through no fault of their own.
This week Congress passed the bipartisan CARES Act to help bridge these next few months. The CARES Act will shore up a foundation for the small business sector and provide relief for our singers and songwriters, rideshare drivers, flight attendants, and so many others. It will also provide our health workers the supplies and financial support to meet the needs of Americans.
«Read the rest of this article»

Nashville, TN – Tennessee's broadband initiatives are highlighted in a new report released today by the Pew Charitable Trusts.
The report, 'How States are Expanding Broadband Access,' features best practices from nine states that are developing leading broadband programs to address critical connectivity gaps in their communities.
«Read the rest of this article»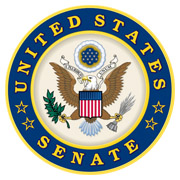 Washington, D.C. – More than 118 rural hospitals have shut their doors in the past ten years, leaving huge gaps in care for communities in need. In Tennessee alone, we've lost eleven rural hospitals and I'm concerned more closures may be on the horizon.
At the National Rural Health Association's annual conference, I discussed my bipartisan Rural Health Agenda, which will expand rural health clinics and rural health departments, attract doctors and other health care professionals to rural areas, and jumpstart the use of telemedicine.
«Read the rest of this article»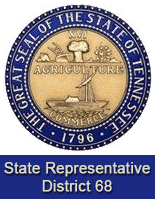 Nashville, TN – Recently, the state of Tennessee launched a comprehensive program to raise awareness about the benefits of registered apprenticeships.
ApprenticeshipTN is designed to increase the number of skilled employees that comprise our state's workforce.
Under the program, apprentices participate in supervised on-the-job training, as well as job-related education. Additionally, they are compensated, and their wages continue to increase as they move further into the program.
«Read the rest of this article»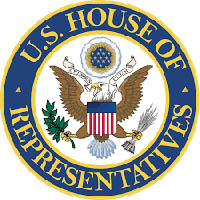 Washington, D.C. – This week, Secretary of Agriculture Sonny Perdue announced the U.S. Department of Agriculture (USDA) has invested $9 million in four high-speed broadband infrastructure projects that will create or improve rural e-Connectivity for 3,744 rural households, 31 businesses, 41 farms, and a critical community facility in Tennessee.
Representative Mark Green said, "Access to high-speed broadband is a vital piece of the puzzle for rural businesses and households across Tennessee, and I am deeply grateful for Secretary Perdue's commitment to ensuring rural Tennesseans have the modern infrastructure needed to thrive in today's connected world."
«Read the rest of this article»
Clarksville, TN – Joyce Arms, who's worked for CDE Lightband for 40 years as a cashier, billing clerk and now meter coordinator, has seen an astonishing amount of change in her workplace.
"When I started, the Clarksville Department of Electricity was housed in what is now the Customs House Museum," Arms said. "And now we are working on expanding the 'new' offices on Wilma Rudolph Boulevard for the second or third time."
«Read the rest of this article»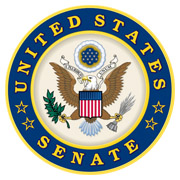 Washington, D.C. – The world is a safer place without terrorist Qasem Soleimani. Soleimani was a ruthless terrorist with the blood of Americans on his hands.
For eight months, Iran has engaged in increasingly violent attacks against United States interests in the region, while President Donald Trump has responded through economic and diplomatic means.
President Trump's maximum pressure campaign has now put the ball in Iran's court.
We thank our brave service members, including those at Fort Campbell, for protecting our great nation.
«Read the rest of this article»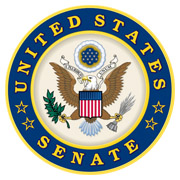 Washington, D.C. – On Thursday, January 9th, 2020, Senators Marsha Blackburn (R-Tenn.), Joe Manchin (D-W.V.), James Lankford (R-Okla.), Jon Tester (D-Mont.), and John Kennedy (R-La.) sent a letter to Federal Communications Commission Chairman Ajit Pai urging the FCC to take proper precautions to ensure that the 5G fund realizes its potential without expanding the digital divide.
"While 5G implementation is vital to our continued growth and prosperity, we must remain cognizant of the fact that 23% of rural Tennessee communities remain unserved or underserved," Senator Blackburn said.
«Read the rest of this article»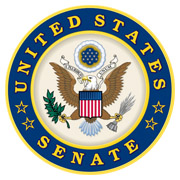 Washington, D.C. – We accomplished a lot in Washington in 2019, but you probably didn't hear about it from the mainstream media; they were (and still are!) hyperfocused on impeachment. From giving our military the largest pay raise in a decade, to protecting the sanctity of life, I spent my first year in the Senate fighting for Tennessee values.
In 2020, I will continue to advocate for what Tennesseans consistently tell me is most important to them: protecting family values, fighting to expand rural health care and broadband access, helping workers succeed, and securing the nation.
«Read the rest of this article»