Topic: NASA's Space Technology Mission Directorate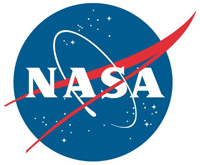 Washington, D.C. – Future technologies that could enable quicker trips to Mars and robotic exploration of ocean worlds might have started out as NASA Innovative Advanced Concepts (NIAC). The program, which invests in early-stage technology ideas from NASA, industry and academic researchers across the country, has selected 23 potentially revolutionary concepts with a total award value of $7 million.
Among the selections are 16 new concepts and seven studies that previously received at least one NIAC award. A full list of the 2020 Phase I, II and III selections can be found here.
«Read the rest of this article»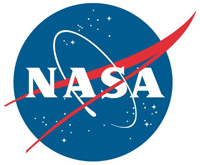 Huntsville, AL – Future NASA Artemis lunar landers could use next-generation thrusters, the small rocket engines used to make alterations in a spacecraft's flight path or altitude, to enter lunar orbit and descend to the surface. Before the engines make the trip to the Moon, helping deliver new science instruments and technology demonstrations, they're being tested here on Earth.
NASA and Frontier Aerospace of Simi Valley, California, performed roughly 60 hot-fire tests on two thruster prototypes over the course of 10 days.
«Read the rest of this article»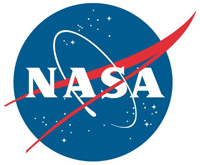 Pasadena, CA – As NASA pushes the frontiers of science and human exploration, the agency also advances technology to modernize life on Earth, including drones, self-driving cars and other innovations.
NASA's diverse missions spur the creation and improvement of thousands of new products that make life better for people around the world. Dozens of the latest examples are featured in the newest edition of NASA's Spinoff publication, including several from NASA's Jet Propulsion Laboratory in Southern California, and many illustrating how NASA is working to shape the coming revolution of autonomous vehicles on the roads and in the air.
«Read the rest of this article»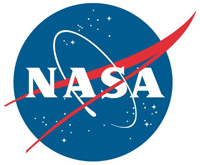 Washington, D.C. – They might be small, but they're also mighty. Very small and innovative spacecraft called CubeSats are poised to play a role in NASA's Artemis program, which will return humans to the Moon by 2024.
Advancements in consumer electronics and miniaturized sensors enable small spacecraft to be powerful tools for space exploration.
"A number of things have coalesced to create what is termed the SmallSat and CubeSat revolution," says Christopher Baker, Small Spacecraft Technology program executive within NASA's Space Technology Mission Directorate.
«Read the rest of this article»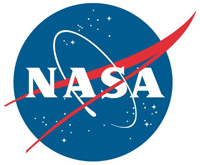 Mountain View, CA – Science fiction often imagines our future on Mars and other planets as run by machines, with metallic cities and flying cars rising above dunes of red sand. But the reality may be even stranger – and "greener."
Instead of habitats made of metal and glass, NASA is exploring technologies that could grow structures out of fungi to become our future homes in the stars, and perhaps lead to more sustainable ways of living on Earth as well.
«Read the rest of this article»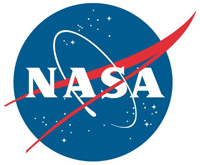 Washington, D.C. – NASA has awarded a $13.7 million contract to Advanced Space of Boulder, Colorado, to develop and operate a CubeSat mission to the same lunar orbit targeted for Gateway – an orbiting outpost astronauts will visit before descending to the surface of the Moon in a landing system as part of NASA's Artemis program.
The Cislunar Autonomous Positioning System Technology Operations and Navigation Experiment (CAPSTONE) is expected to be the first spacecraft to operate in a near rectilinear halo orbit around the Moon.
«Read the rest of this article»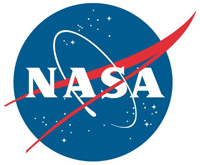 Washington, D.C. – As NASA works to land humans on the Moon by 2024 with the Artemis program, commercial companies are developing new technologies, working toward space ventures of their own, and looking to NASA for assistance.
NASA has selected 13 U.S. companies for 19 partnerships to mature industry-developed space technologies and help maintain American leadership in space.
NASA centers will partner with the companies, which range from small businesses with fewer than a dozen employees to large aerospace organizations, to provide expertise, facilities, hardware and software at no cost.
«Read the rest of this article»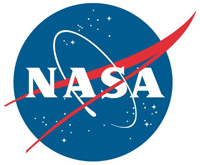 Pasadena, CA – In the future, spacecraft could safely and autonomously fly themselves to destinations like the Moon and Mars thanks to NASA navigators.
Navigators today tell a spacecraft where to go by calculating its position from Earth and sending the location data to space in a two-way relay system that can take anywhere from minutes to hours to deliver directions. This method of navigation means that no matter how far a mission travels through the solar system, our spacecraft are still tethered to the ground, waiting for commands from our planet.
«Read the rest of this article»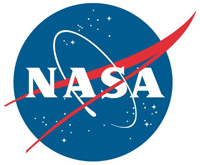 Mountain View, CA – Bees are known to be both busy and hard-working, and NASA's new free-flying space robots, called Astrobee, will soon have the same reputation. Unlike bees that live on Earth, the robots will do their work flying alongside astronauts inside the International Space Station and will play a critical role in supporting innovative and sustainable exploration of the Moon, Mars and beyond.
Astrobee is a free-flying robot system that will provide a research platform for the orbiting laboratory. The system includes three robots—named Honey, Queen and Bumble— as well as a docking station for recharging.
«Read the rest of this article»
Written by Jim Cawley
NASA's Kennedy Space Center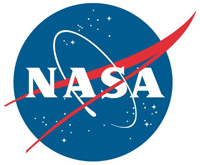 Florida – Dust can be a nuisance — on Earth and the Moon. Astronauts exploring the Moon's South Pole will need a way to help keep pesky lunar dust out of hard to reach places.
A team at NASA's Kennedy Space Center in Florida may have the solution. The technology launched to the International Space Station April 17th, 2019, from Wallops Flight Facility on the eastern shore of Virginia as part of the Materials International Space Station Experiment (MISSE)-11 mission.
"This is the first flight of the Electrodynamic Dust Shield (EDS) and the first exposure to the space environment," said Kennedy scientist Dr. Carlos Calle. "It is a big deal, and we are very excited. We've been working on this for a long time."
«Read the rest of this article»