Topic: NASA's Space Technology Mission Directorate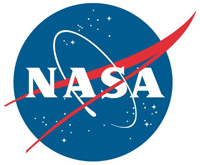 Washington, D.C. – Four advanced space concepts from NASA's Jet Propulsion Laboratory have been selected to receive grants for further research and development.
Early-stage research into futuristic space ideas – a lunar levitation track system, light bending lunar power system, method for making soil from asteroid material, and more – could help revolutionize NASA's technology toolbox and pioneer new kinds of missions. More than a dozen researchers from within the agency, industry, and academia will receive grants from the NASA Innovative Advanced Concepts (NIAC) program to study their concepts' feasibility.
«Read the rest of this article»
How two new technologies will help Perseverance, NASA's most sophisticated rover yet, touch down onto the surface of Mars this month.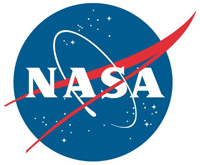 Pasadena, CA – After a nearly seven-month journey to Mars, NASA's Perseverance rover is slated to land at the Red Planet's Jezero Crater on February 18th, 2021, a rugged expanse chosen for its scientific research and sample collection possibilities.
But the very features that make the site fascinating to scientists also make it a relatively dangerous place to land – a challenge that has motivated rigorous testing here on Earth for the lander vision system (LVS) that the rover will count on to safely touch down.
«Read the rest of this article»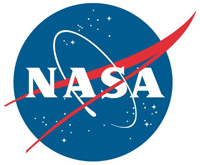 Florida – Researchers at NASA's Kennedy Space Center in Florida recently put a new, small robotic rover through its paces inside a 120-ton bin of regolith rock and dust that simulates the lunar surface.
The four-wheeled CubeRover rolled over dunes of abrasive dust, turned in place, and then trundled up and down steep trench walls within the Granular Mechanics and Regolith Operations (GMRO) laboratory as it performed more than 150 mobility tests. The rover's creators, from Astrobotic Technology of Pittsburgh, worked alongside Kennedy's Swamp Works team, assessing the robot's maneuverability and how its sensor, motor, and power systems operated in the dusty environment.
«Read the rest of this article»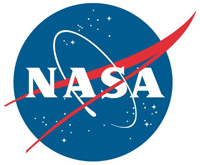 Washington, D.C. – Space technology developed by and for NASA has made its way into cars and even onto the NASCAR track. Future collaborations with the auto industry and car manufacturers could change how we get from point A to point B. NASA helped drive the following five auto innovations.
NASA has a long history of transferring technology to the private sector. The agency's Spinoff publication profiles NASA technologies that have transformed into commercial products and services, demonstrating the broader benefits of America's investment in its space program. Spinoff is a publication of the Technology Transfer program in NASA's Space Technology Mission Directorate.
«Read the rest of this article»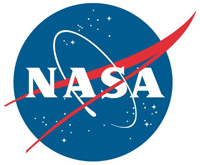 Edwards Air Force Base, CA – When you think about what astronauts do in space, you probably don't picture them taking out the trash.
As NASA prepares to return astronauts to the Moon and then venture to Mars, a lot of planning goes into how to keep crews safe and healthy and enable them to do as much science as possible. One of the challenges is how to handle trash. The Orbital Syngas/Commodity Augmentation Reactor (OSCAR) project, is an avenue to evolve new and innovative technology for dealing with garbage in space.
«Read the rest of this article»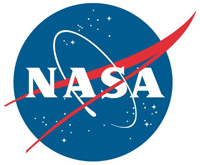 Washington, D.C. – Future technologies that could enable quicker trips to Mars and robotic exploration of ocean worlds might have started out as NASA Innovative Advanced Concepts (NIAC). The program, which invests in early-stage technology ideas from NASA, industry and academic researchers across the country, has selected 23 potentially revolutionary concepts with a total award value of $7 million.
Among the selections are 16 new concepts and seven studies that previously received at least one NIAC award. A full list of the 2020 Phase I, II and III selections can be found here.
«Read the rest of this article»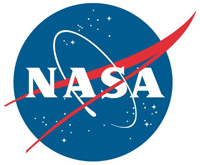 Huntsville, AL – Future NASA Artemis lunar landers could use next-generation thrusters, the small rocket engines used to make alterations in a spacecraft's flight path or altitude, to enter lunar orbit and descend to the surface. Before the engines make the trip to the Moon, helping deliver new science instruments and technology demonstrations, they're being tested here on Earth.
NASA and Frontier Aerospace of Simi Valley, California, performed roughly 60 hot-fire tests on two thruster prototypes over the course of 10 days.
«Read the rest of this article»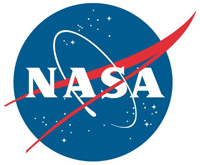 Pasadena, CA – As NASA pushes the frontiers of science and human exploration, the agency also advances technology to modernize life on Earth, including drones, self-driving cars and other innovations.
NASA's diverse missions spur the creation and improvement of thousands of new products that make life better for people around the world. Dozens of the latest examples are featured in the newest edition of NASA's Spinoff publication, including several from NASA's Jet Propulsion Laboratory in Southern California, and many illustrating how NASA is working to shape the coming revolution of autonomous vehicles on the roads and in the air.
«Read the rest of this article»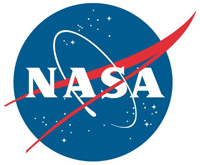 Washington, D.C. – They might be small, but they're also mighty. Very small and innovative spacecraft called CubeSats are poised to play a role in NASA's Artemis program, which will return humans to the Moon by 2024.
Advancements in consumer electronics and miniaturized sensors enable small spacecraft to be powerful tools for space exploration.
"A number of things have coalesced to create what is termed the SmallSat and CubeSat revolution," says Christopher Baker, Small Spacecraft Technology program executive within NASA's Space Technology Mission Directorate.
«Read the rest of this article»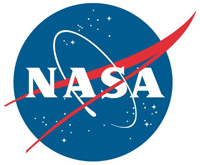 Mountain View, CA – Science fiction often imagines our future on Mars and other planets as run by machines, with metallic cities and flying cars rising above dunes of red sand. But the reality may be even stranger – and "greener."
Instead of habitats made of metal and glass, NASA is exploring technologies that could grow structures out of fungi to become our future homes in the stars, and perhaps lead to more sustainable ways of living on Earth as well.
«Read the rest of this article»