Topic: NASA's Space Technology Mission Directorate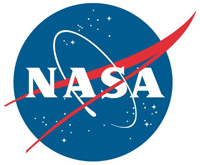 Washington, D.C. – NASA has awarded a $13.7 million contract to Advanced Space of Boulder, Colorado, to develop and operate a CubeSat mission to the same lunar orbit targeted for Gateway – an orbiting outpost astronauts will visit before descending to the surface of the Moon in a landing system as part of NASA's Artemis program.
The Cislunar Autonomous Positioning System Technology Operations and Navigation Experiment (CAPSTONE) is expected to be the first spacecraft to operate in a near rectilinear halo orbit around the Moon.
«Read the rest of this article»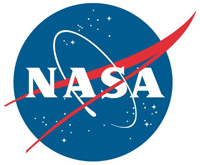 Washington, D.C. – As NASA works to land humans on the Moon by 2024 with the Artemis program, commercial companies are developing new technologies, working toward space ventures of their own, and looking to NASA for assistance.
NASA has selected 13 U.S. companies for 19 partnerships to mature industry-developed space technologies and help maintain American leadership in space.
NASA centers will partner with the companies, which range from small businesses with fewer than a dozen employees to large aerospace organizations, to provide expertise, facilities, hardware and software at no cost.
«Read the rest of this article»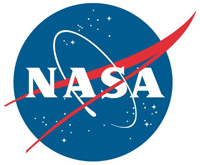 Pasadena, CA – In the future, spacecraft could safely and autonomously fly themselves to destinations like the Moon and Mars thanks to NASA navigators.
Navigators today tell a spacecraft where to go by calculating its position from Earth and sending the location data to space in a two-way relay system that can take anywhere from minutes to hours to deliver directions. This method of navigation means that no matter how far a mission travels through the solar system, our spacecraft are still tethered to the ground, waiting for commands from our planet.
«Read the rest of this article»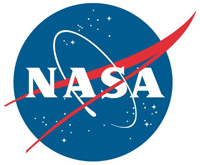 Mountain View, CA – Bees are known to be both busy and hard-working, and NASA's new free-flying space robots, called Astrobee, will soon have the same reputation. Unlike bees that live on Earth, the robots will do their work flying alongside astronauts inside the International Space Station and will play a critical role in supporting innovative and sustainable exploration of the Moon, Mars and beyond.
Astrobee is a free-flying robot system that will provide a research platform for the orbiting laboratory. The system includes three robots—named Honey, Queen and Bumble— as well as a docking station for recharging.
«Read the rest of this article»
Written by Jim Cawley
NASA's Kennedy Space Center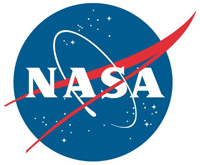 Florida – Dust can be a nuisance — on Earth and the Moon. Astronauts exploring the Moon's South Pole will need a way to help keep pesky lunar dust out of hard to reach places.
A team at NASA's Kennedy Space Center in Florida may have the solution. The technology launched to the International Space Station April 17th, 2019, from Wallops Flight Facility on the eastern shore of Virginia as part of the Materials International Space Station Experiment (MISSE)-11 mission.
"This is the first flight of the Electrodynamic Dust Shield (EDS) and the first exposure to the space environment," said Kennedy scientist Dr. Carlos Calle. "It is a big deal, and we are very excited. We've been working on this for a long time."
«Read the rest of this article»
NASA Headquarters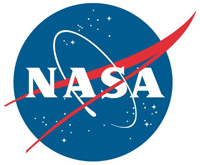 Washington, D.C. – Smart spacesuits and solar surfing may sound like the stuff of science fiction, but they are just two of the technology concepts NASA has selected for further research as part of the NASA Innovative Advanced Concepts (NIAC) program. The program will fund 18 studies to determine the feasibility of early-stage technologies that could go on to change what's possible in space.
The funded technologies have the potential to transform human and robotic exploration of other worlds, including the Moon and Mars.
«Read the rest of this article»
Written by Lori Keesey
NASA Goddard Space Flight Center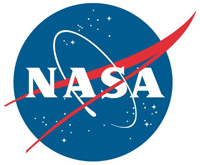 Greenbelt, MD – A NASA technologist is taking miniaturization to the extreme.
Mahmooda Sultana won funding to advance a potentially revolutionary, nanomaterial-based detector platform. The technology is capable of sensing everything from minute concentrations of gases and vapor, atmospheric pressure and temperature, and then transmitting that data via a wireless antenna — all from the same self-contained platform that measures just two-by-three-inches in size.
Under a $2 million technology development award, Sultana and her team at NASA's Goddard Space Flight Center in Greenbelt, Maryland, will spend the next two years advancing the autonomous multifunctional sensor platform.
«Read the rest of this article»
Written by Jeanette Kazmierczak
NASA's Goddard Space Flight Center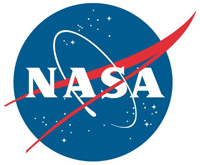 Greenbelt, MD – Scientists have charted the environment surrounding a stellar-mass black hole that is 10 times the mass of the Sun using NASA's Neutron star Interior Composition Explorer (NICER) payload aboard the International Space Station.
NICER detected X-ray light from the recently discovered black hole, called MAXI J1820+070 (J1820 for short), as it consumed material from a companion star. Waves of X-rays formed "light echoes" that reflected off the swirling gas near the black hole and revealed changes in the environment's size and shape.
«Read the rest of this article»
NASA Headquarters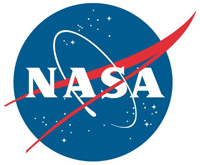 Washington, D.C. – NASA is investing in technology concepts that include meteoroid impact detection, space telescope swarms and small orbital debris mapping technologies that may one day be used for future space exploration missions. Five of the concepts are from NASA's Jet Propulsion Laboratory, Pasadena, California.
The agency is investing in 25 early-stage technology proposals that have the potential to transform future human and robotic exploration missions, introduce new exploration capabilities, and significantly improve current approaches to building and operating aerospace systems.
«Read the rest of this article»
Written by Gina Anderson
NASA Headquarters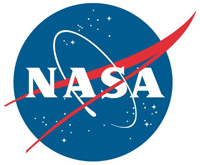 Washington, D.C. – The 2018 edition of NASA's annual Spinoff publication, released Tuesday, features 49 technologies the agency helped create that are used in almost every facet of modern life.
These include innovations that help find disaster survivors trapped under rubble, purify air and surfaces to stop the spread of germs, and test new materials for everything from airplanes to athletic shoes.
«Read the rest of this article»