Topic: New York University
Austin Peay State University (APSU)

Clarksville, TN – New York University history of science professor Dr. Matthew Stanley will visit Austin Peay State University (APSU) on Monday, April 22nd, 2019 to deliver a lecture on "Albert Einstein's War: How World War I Made Relativity."
«Read the rest of this article»

Clarksville, TN – Assuming Austin Peay State University's Phi Alpha Theta National Honor Society (PAT) continues down the path it's followed for the past nine years, the University's award-winning history honor society chapter, Theta-Delta, could very soon be celebrating "one for the thumb."
That's because Theta-Delta is once again home to the Nels A. Cleven Award for Best Chapter of the Year, Division IV. The award is given annually to the best chapter in the nation for the organization's Division IV, which consists of schools with between 10,001-15,000 students.
«Read the rest of this article»
Written by Joe Atkinson
NASA's Langley Research Center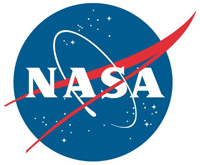 Hampton, VA – It's a complex and daunting thing, dreaming up ways to assemble spacecraft in space.
But don't tell that to a few whip-smart college students — they're up for the challenge.
In fact, five university teams will soon get the chance to make the case for their in-space spacecraft assembly concepts as part of the 2017 Breakthrough, Innovative and Game-changing (BIG) Idea Challenge.
«Read the rest of this article»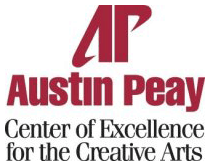 Clarksville, TN – The winner of the 27th Annual Young Composer's Competition at Austin Peay State University was recently announced by the APSU Center of Excellence for the Creative Arts. The winning composer is Christopher Chandler, of Rochester, NY, who won for his "deep in liquid indigo" for chamber ensemble.
Chandler was born in Savannah, GA, in 1986 and currently lives in Rochester, where he is pursuing a Ph.D. in composition at the Eastman School of Music. «Read the rest of this article»
Federally-funded researchers across many disciplines figure prominently among medal laureates and mark several "firsts"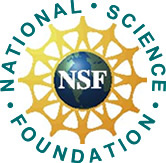 Last month, President Obama designated seven eminent researchers for the National Medal of Science (NMS) and five inventors for the National Medal of Technology and Innovation (NMTI), the highest honors bestowed by the United States government on scientists, engineers and inventors. The recipients will receive their awards at a White House ceremony next week.
"Each of these extraordinary scientists, engineers and inventors is guided by a passion for innovation, a fearlessness even as they explore the very frontiers of human knowledge and a desire to make the world a better place," Obama said when announcing the awards last month. "Their ingenuity inspires us all to reach higher and try harder, no matter how difficult the challenges we face." «Read the rest of this article»
Meredith Sue Willis is an adjunct professor of creative writing at New York University's School of Continuing and Professional Studies. Born in West Virginia, she now commutes to New York from her home in New Jersey where she is also a writer-in-the-schools in both locations.
Meredith Sue Willis has won many prizes for her writing, including fellowships from the National Endowment for the Arts and the New Jersey State Council on the Arts. She has participated in the Circuit Writers program of the West Virginia Humanities Council. Her writing about the Appalachian Region was the subject of the Fourteenth Annual Emory & Henry Literary Festival in Emory, Virginia, in 1995. She was also the featured writer in the Fall, 2006 issue of Appalachian Heritage.
«Read the rest of this article»

Clarksville, TN – Clarksville High students Alexis M. Bynum and Austin Pitts are the first two recipients of the Catie Summers Memorial Scholarship.  Each will receive a $1,000 scholarship for their freshman year in college. Applicants have to be graduating seniors from the Clarksville-Montgomery County Public Schools who have battled cancer during their lifetime.
Recipients must have a 3.0 grade point average OR a mininum ACT score of 21 and be accept to a college or university.
«Read the rest of this article»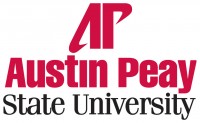 Clarksville, TN – The Austin Peay State University Center of Excellence for the Creative Arts recently announced the winners of its 24th Annual Young Composer's Competition.
First prize was awarded to Heather Stebbins, of Richmond, VA, for her "again and again, however we know this landscape" composition for chamber ensemble. Paul Dooley, of Ann Arbor, MI, earned second prize for his "Dani's Dance" for piano trio, and Michael-Thomas Foumai, also of Ann Arbor, took home third prize honors for his "Hanakotoba" for violin and piano.
The Austin Peay State University Young Composers Competition has been held annually since 1987. It became a national competition in 1993, and the APSU Department of Music and the Center of Excellence for the Creative Arts have awarded prizes to composers from such prestigious musical institutions such as Peabody Conservatory of Music, Harvard University, Yale University, the Cleveland Institute, New York University, and the Eastman School of Music. «Read the rest of this article»