Topic: Orlando FL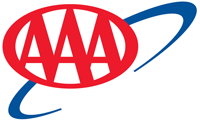 Orlando, FL – More than 47.7 million Americans will take to the nation's roadways and skies this Independence Day (July 1st–5th), as travel volumes are expected to nearly fully recover to pre-pandemic levels. In fact, this will be the second-highest Independence Day travel volume on record, trailing only 2019.
Overall, just 2.5% fewer Americans are expected to travel this year compared to Independence Day in 2019. This represents an increase of nearly 40% compared to last year, when total travel fell to 34.2 million.
«Read the rest of this article»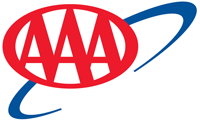 Orlando, FL – AAA Travel expects a significant rebound in the number of Americans planning to travel this Memorial Day holiday weekend.
From May 27th through May 31st, more than 37 million people are expected to travel 50 miles or more from home, an increase of 60% from last year when only 23 million traveled, the lowest on record since AAA began recording in 2000.
«Read the rest of this article»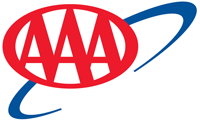 Orlando, FL – According to AAA, driver interest in advanced safety technology is high. When asked which of these systems they want in their next vehicle, two-thirds (67%) of drivers say Automatic Emergency Braking, followed by Reverse Automatic Emergency Braking (63%) and Lane Keeping Assistance (61%).
A majority of new vehicle models come equipped with at least one of these systems. To help consumers navigate the marketplace, AAA created its annual AAA Car Guide, which ranks and rates the latest in-vehicle technology, including alternative fuel vehicles.
«Read the rest of this article»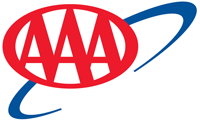 Orlando, FL – AAA says that more than one year since the COVID-19 Coronavirus pandemic upended nearly all travel plans, many Americans are eagerly awaiting their next chance to get out once again and explore.
Whether planning a trip for spring break or summer or dreaming of a trip later on, AAA Travel experts advise would-be travelers that things will look very different than the last time many took a vacation.
«Read the rest of this article»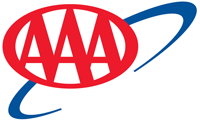 Orlando, FL – Automakers may already hold the key to improving public acceptance of self-driving cars: fine-tuning existing vehicle technology. AAA's annual automated vehicle survey finds that only 22% of people feel manufacturers should focus on developing self-driving vehicles.
The majority of drivers (80%) say they want current vehicle safety systems, like automatic emergency braking and lane-keeping assistance, to work better, and more than half—58%—said they want these systems in their next vehicle.
«Read the rest of this article»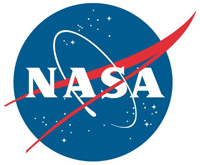 Washington, D.C. – Successful space and suborbital technology developments require ingenuity, understanding of mission and science needs, and testing. For many technologies matured with support from NASA's Flight Opportunities program, the ability to undergo testing multiple times – and often on different types of commercial flight vehicles – adds the necessary rigor and refinement to advance these innovations.
Evolved versions of two NASA-supported technologies that have flown previously through Flight Opportunities will be put to the test on Virgin Galactic's SpaceShipTwo.
«Read the rest of this article»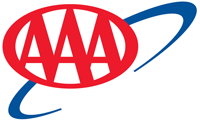 Orlando, FL – Thanksgiving will be on the lighter side when it comes to the typical number of travelers on the roads and at airports. According to AAA Travel, effects of the COVID-19 Coronavirus pandemic, including health concerns and high unemployment, are impacting Americans' decisions to travel for the Thanksgiving holiday.
With health and government officials stressing that staying home is the best way to protect yourself and others from getting sick, AAA anticipates at least a 10% drop in travel – the largest one-year decrease since the Great Recession in 2008.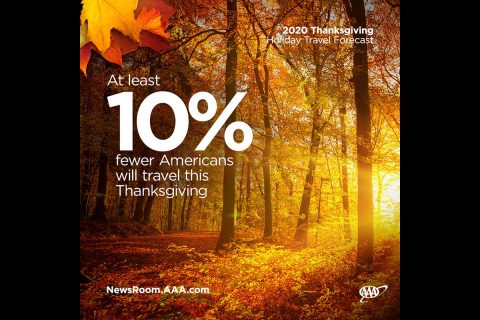 «Read the rest of this article»

Clarksville, TN – "Found at the Steps," a film created by Austin Peay State University (APSU) student Kaitlyn Williams and alum Lane Lewis, has been accepted and nominated for Best Short Film at the 2020 International Christian Music and Film Festival in Orlando, Florida, and was in the top 15 films nominated for Best Short Film.
«Read the rest of this article»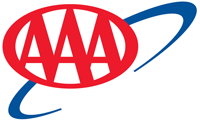 Orlando, FL – According to a recent AAA Travel survey, American travelers are making vacation plans through the end of the year, but remain cautiously optimistic about those future plans.
Sixty-seven percent of U.S. adults planning a vacation before the end of the year report some degree of uncertainty they will actually be able to take their vacation.
«Read the rest of this article»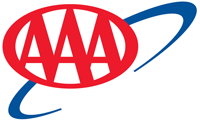 Orlando, FL – This summer, AAA forecasts Americans will take 700 million trips based on economic indicators and state re-openings. That number is down nearly 15% compared to last July through September and is the first decline in summer travel since 2009.
AAA booking trends show Americans are making travel plans, though cautiously and more spur of the moment.
«Read the rest of this article»