Topic: Paris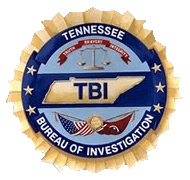 Paris, TN – Tennessee Bureau of Investigation (TBI) Special Agents have obtained indictments in connection to an 18-year-old homicide case.
On June 8th, 2001, the Paris Police Department responded to a home at 322 Rison Street in Paris, where investigators found Etta Etheridge (DOB: 4/6/29) inside unresponsive. Her death was ruled a homicide.
At the request of 24th District Attorney General, over the years that followed, TBI Agents and investigators from the Paris Police Department conducted an extensive joint investigation.
«Read the rest of this article»

Nashville, TN – Tennessee Governor Bill Haslam has released the following statement regarding the terrorist attacks in Paris and the placement of Syrian refugees:
"As we mourn the loss of innocent life from Friday's horrific and cowardly attacks in Paris, these terrible events have once again shown us that the threat of Islamic terrorism knows no boundaries and recognizes no borders. We as a state must do everything we can to provide Tennesseans the safe environment to live, work and raise a family that so many across the world seek."
«Read the rest of this article»
New York City, NY – The safety of our fans, stadium personnel, and teams at all NFL games is our priority, and security at our games is robust. Our procedures have been certified and designated by the Department of Homeland Security since 2008 as effective anti-terrorism technology.
All NFL clubs use mandatory metal detector screening and multiple layers of perimeter security external to the stadium to safeguard fans and the stadium from explosive threats.
Following the events in Paris on Friday, we are closely monitoring events and have been in communication with the Department of Homeland Security and the FBI, which have informed us that there are no known threats against NFL stadiums.
«Read the rest of this article»

Clarksville, TN – Austin Peay State University softball team has signed middle infielder Erica Inagaki to open the 2013 fall signing period.
Inagaki hit .455 as a junior for John Uekawa at Maryknoll School, earning Interscholastic League of Honolulu first-team all-state after being honorable mention as a sophomore.
«Read the rest of this article»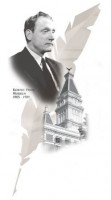 Clarksville, TN – Rheta Grimsley Johnson is such an unassuming, self-deprecating person you might not know from what she tells you when she begins speaking that she's a celebrated columnist, the author of Charles Schultz's biography, and a novelist with two marvelous books under her belt. She's also been awarded the National Pacemaker Award, the Ernie Pyle Memorial Award, the Headliner Award, the American Society of Newspaper Editors' Distinguished Writing Award and has been inducted into the Scripps Howard Newspaper Editorial Hall of Fame.
She has written for United Press International, The Auburn Plainsman, The Commercial Appeal (Memphis), and the Atlanta Journal-Constitution. Her syndicated column now appears in 150 newspapers.
As icing on the cake, she was one of three finalists for the Pulitzer Prize for commentary in 1991. «Read the rest of this article»