Topic: Plastic

Nashville, TN – Are you looking for a way to generate some holiday spirit that doesn't involve a mall? Between now and Christmas, there's no better place for an outing than a nearby Christmas tree farm. Even if you already have your tree, tree farms offer all sorts of options from wagon rides and hot chocolate to wreath-making classes and visits from Santa.
Natural trees from local tree farms are completely renewable, recyclable, 100 percent biodegradable and are close to home, leaving a negligible carbon footprint.
«Read the rest of this article»
Written by Elizabeth Landau
NASA's Jet Propulsion Laboratory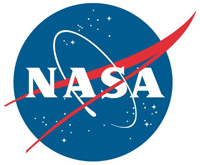 Pasadena, CA – Open a door and watch what happens — the hinge allows it to open and close, but doesn't permanently bend. This simple concept of mechanical motion is vital for making all kinds of movable structures, including mirrors and antennas on spacecraft.
Material scientists at NASA's Jet Propulsion Laboratory in Pasadena, California, are working on new, innovative methods of creating materials that can be used for motion-based mechanisms.
When a device moves because metal is flexing but isn't permanently deformed, that's called a compliant mechanism.
«Read the rest of this article»

Montgomery County, TN – The latest business to celebrate their Clarksville-Montgomery County Green Certification is Budweiser of Clarksville, owned by the Hand family of Clarksville.
Charles Hand, Chairman of the Board of Hand Family Companies, has a history of taking care of the environment. For decades, Hand has been doing his part to keep our community clean. His actions carried over to his family businesses when the Company began participating in the Adopt-A-Highway Program in the early 1990s, and the efforts have been growing ever since.
«Read the rest of this article»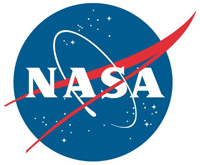 Pasadena, CA – NASA's Cassini spacecraft has found propylene, a chemical used to make food-storage containers, car bumpers and other consumer products, on Saturn's moon Titan.
This is the first definitive detection of the plastic ingredient on any moon or planet, other than Earth.
A small amount of propylene was identified in Titan's lower atmosphere by Cassini's composite infrared spectrometer (CIRS). This instrument measures the infrared light, or heat radiation, emitted from Saturn and its moons in much the same way our hands feel the warmth of a fire.
«Read the rest of this article»

Nashville, TN – Most customers who visit local Christmas tree farms in the coming weeks won't notice, but growers without irrigation this summer saw significant losses in seedlings planted over the 2011-12 fall and winter.
According to Kyle Holmberg, marketing specialist with the Tennessee Department of Agriculture, some growers reported new seedling losses up to 80 percent. Losses of mature trees ran between 10 and 20 percent in areas subjected to significant drought combined with excessive heat.
«Read the rest of this article»