Topic: Prom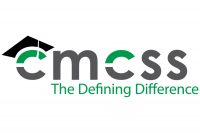 Montgomery County, TN – Dear Class of 2021 and families,
As the district announced on January 26th, 2021, Clarksville-Montgomery County School System (CMCSS) will have in-person graduation ceremonies for the Class of 2021.
With our partners at Austin Peay State University (APSU), school and district leaders have developed a plan to allow for in-person ceremonies that adhere to local, state, and national guidelines and best practices for the health and safety of students, employees, and visitors during the pandemic.
«Read the rest of this article»
Nashville, TN – Thursday, July 11th, 2019 is the official kick off of Operation Wedding Gown at BRIDES by Glitz. BRIDES by Glitz, in conjunction with Brides Across America (BAA) and Gifts of Gratitude, will offer a free wedding dress to all active military, veterans and first responder brides.
"Rolling out the red carpet for military brides is our way of saying thank you. It is our honor to give back to those who sacrifice their own love for the love of our country", says owner Ann Miller.
«Read the rest of this article»
Tennessee Department of Commerce and Insurance (TDCI)

Nashville, TN – It's time for tuxedos, prom dresses, and corsages as prom season gets underway for parents and teens across the Volunteer State.
But before handing over the car keys on prom night, the Tennessee Department of Commerce and Insurance (TDCI) encourages parents to first do their homework about auto insurance.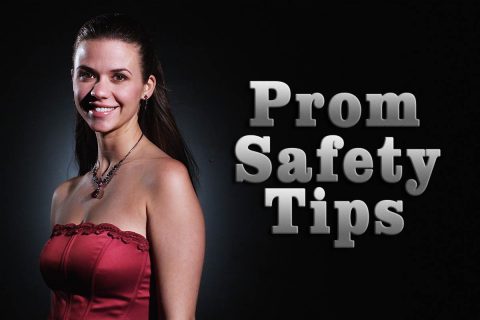 «Read the rest of this article»
Cunningham, TN – Montgomery Central High School held its 2018 Prom at the Wilma Rudolph Event Center, with about 300 students enjoying this year's theme, "Under the Stars".
Ruth Nunn is the Junior Class Advisor at Montgomery Central High School, she has been instrumental in the school's proms for 24 of her 25 years there.
"MCHS is unique," Nunn said "We are the only school in the county whose junior class presents prom to the senior class as a gift. This has been a tradition here at MCHS, I guess, since the school's earliest proms."
«Read the rest of this article»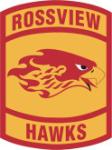 Clarksville, TN – Rossview High School's Class of 2018 held its prom at Valor Hall in Oak Grove, Kentucky this year, with a colorful theme, and almost 500 enthusiastic prom-goers expected to attend.
Nora Murphy is the official Class Sponsor of the 2018 student council class at Rossview High School. She took a few minutes to talk about the evening.
Murphy says she works with a student council group of about 15 students who organize events throughout the year. The money they raise is used to fund the facility, entertainment, food, and decorations for prom.
«Read the rest of this article»

Clarksville, TN – The Middle College at Austin Peay State University took a different approach to prom this year, choosing to hold their festivities at downtown Clarksville's iconic Roxy Regional Theatre.
In charge of this year's prom, was school newcomer Jodi Carrier.
«Read the rest of this article»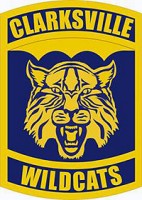 Clarksville, TN – Hundreds came out Saturday evening for Clarksville High School's 2018 Prom at Belle Hollow, followed immediately by an after-party at the soon-to-open City Forum.
"I saw a flyer for this year's prom that said something like Starry Night, but I don't think there really was a theme, Clarksville High School Assistant Principal Jenny Spurbeck said. "We've gotten away from the tradition of decorating to a theme.
"We had about 325 students this year, and everything went very well. We've had our prom at Belle Hollow a few years in a row now. It's a very nice facility."
«Read the rest of this article»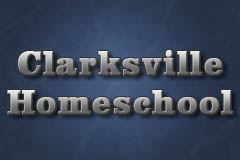 Clarksville, TN – Most of us are aware that homeschooling has grown in popularity in recent years, but many would be surprised to know that more than 100 students from Clarksville-Montgomery County attended this year's Clarksville Homeschool Co-op Prom.
Becky Bittner is one of the volunteers that help to organize the annual event.
"All these students are from homeschool families," Bittner said. "This prom is put on each year by CHC, and everyone here is a volunteer. The parents are the ones who make this happen. I've been directing the event for the past couple of years, and we have a great team of parents that just want to see their kids have a great time at prom."
«Read the rest of this article»

Clarksville, TN – Clarksville Academy Prom 2018 was held at Hopkinsville's James E. Bruce Convention Center, with 158 students participating in this year's Grand March, followed by dinner, dancing, and a very special after-party.
CA's Amanda Pitt was one of the organizers of this year's event. She also had the honor of introducing the couples as they descended the elegant staircase, and stood before a crowd of hundreds of family members and friends.
«Read the rest of this article»

Clarksville, TN – On Wednesday April 29th, 2015 at 1:00pm, the Clarksville Police Department hosted an Improvised Alcohol Awareness Class for the Junior and Senior classes from Clarksville Academy at their outdoor Sports Complex off of Hwy 48-13.
The purposes of the class was to educate teens on the dangers of impaired driving, educate on DUI laws, and to influence a reduction in the underage consumption of alcohol.
«Read the rest of this article»