Topic: Providence Blvd
National Crime Victims' Rights Week Observance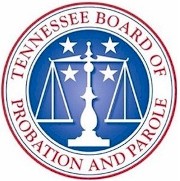 Nashville, TN – The Tennessee Board of Probation and Parole (BOPP) is honoring crime victims with a tree planting ceremony in Clarksville on Thursday, April 14th, in observance of National Crime Victims' Rights Week.   
The event will take place Thursday afternoon, April 14th, 1:30pm CDT at the Board of Probation and Parole Office located at 100 Providence Boulevard, Clarksville. «Read the rest of this article»

Clarksville, TN – On March 30th, 2011, around 12:33pm, a 98 Chevy Blazer, driven by Valarie Cody, 32, of Clarksville with her one year old male child as a passenger was traveling in the left lane northbound on Providence Blvd, had her attention diverted when she tried to answer a cell phone, crossed into the southbound lane, and collided head-on (around 819 Providence Blvd) with a 2005 Suzuki XL7, driven by Cyrus Milan, 44 of Georgia, who also had a passenger, James Williams, 46 of Clarksville.
«Read the rest of this article»

Clarksville, TN – Clarksville Police Department's Fatal Accident Crash Team was called out on two separate crashes within a half hour of each other.
One crash resulted in a fatality and the other crash sent a man to Vanderbilt by Life Flight.
«Read the rest of this article»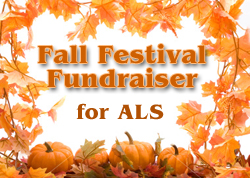 Clarksville, TN – In honor of our Dad "Truman D Wood Sr" who was diagnosed with ALS (Lou Gehrig's Disease) in September 2009, we are having our final fundraiser event this Saturday, October 9th from 7:30am until 4:00pm at 650 Providence Blvd (Vacation Motel Parking Lot) before the Walk to Defeat ALS in Nashville on October 30th.
We have a lot of fundraiser items scheduled that day for raffle like a 60 minute massage donated by Hillcrest Chiropractic who is a sponsor/supported of Paw Paw's Hope, hand made jewelry, home interior candles, arts & crafts, Mary Kay products, handmade hair bows, yard sale items, raffle of wooden cupcake stand, home made jelly, hotdogs, nachos, chili, drinks, lemonade, popcorn & peanuts, wrist bands with Paw Paw's Hope on them for purchase with donation.
All proceeds going towards the research and cure of ALS
For more information contact Diane Wood Turner @ 931-216-5940 or Heather Ashby Shumake at 931-216-0684 or email:
Clarksville, TN – The City of Clarksville has contracted Stones River Electric to replace 360 streetlight fixtures with LED streetlight fixtures as part of a Federal Department of Energy Grant to the city.   
On Wednesday, October 6th, crews will work on residential streets north of Providence including Peacher's Mill and Pollard Road. Work will begin at 6:30am and is expected to be complete by the end of the day.  The contractor will have workers to manage traffic control on these two roads.  «Read the rest of this article»