Topic: Radiation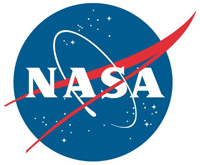 Pasadena, CA – Europa Clipper, NASA's upcoming flagship mission to the outer solar system, has passed a significant milestone, completing its Critical Design Review. During the review, experts examined the detailed design of the spacecraft to ensure that it is ready to complete construction.
The mission is now able to complete hardware fabrication and testing, and move toward the assembly and testing of the spacecraft and its payload of sophisticated science instruments.
«Read the rest of this article»
APSU alumnus Dr. Ronald Miller ('65) wrote this personal account of a historic moment in APSU history.

Clarksville, TN – As a senior physics major in the Fall of 1964, I was asked by the Physics Faculty to take part in a research program they were conducting. The program was fairly simple, as research goes, but was important at the time.
«Read the rest of this article»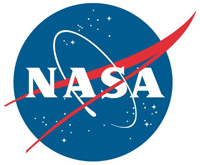 Greenbelt, MD – One of the first things people want to know before taking a trip is what the weather will be like wherever they are headed.
For Artemis astronauts traveling on missions to the Moon, two space weather instrument suites, NASA's HERMES and ESA's ERSA, will provide an early forecast. Weather in this case means energized, subatomic particles and electromagnetic fields hurtling through the solar system.
«Read the rest of this article»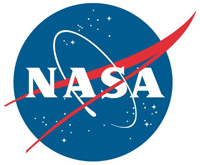 Pasadena, CA – Mars is about to get a new stream of weather reports, once NASA's Perseverance rover touches down on February 18th, 2021. As it scours Jezero Crater for signs of ancient microbial life, Perseverance will collect the first planetary samples for return to Earth by a future mission.
But the rover will also provide key atmospheric data that will help enable future astronauts to the Red Planet to survive in a world with no breathable oxygen, freezing temperatures, planet wide dust storms, and intense radiation from the Sun.
«Read the rest of this article»
Pasadena, CA – NASA says a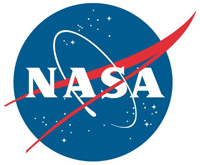 s the icy, ocean-filled moon Europa orbits Jupiter, it withstands a relentless pummeling of radiation. Jupiter zaps Europa's surface night and day with electrons and other particles, bathing it in high-energy radiation. But as these particles pound the moon's surface, they may also be doing something otherworldly: making Europa glow in the dark.
New research from scientists at NASA's Jet Propulsion Laboratory in Southern California details for the first time what the glow would look like, and what it could reveal about the composition of ice on Europa's surface.
«Read the rest of this article»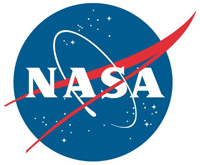 Washington, D.C. – NASA has created a space radiation simulator where researchers can speed up understanding of radiation risks astronauts face, and develop techniques to reduce those risks, as they head to the Moon under the Artemis Program and prepare for future missions to Mars.
Based on new technology and an innovative design for creating a broad spectrum of galactic cosmic rays (GCRs), the new space radiation simulator was developed through collaborations with world-leading space radiation researchers at NASA's Langley Research Center in Hampton, Virginia and the NASA Space Radiation Laboratory at Brookhaven National Laboratory in Upton, New York.
«Read the rest of this article»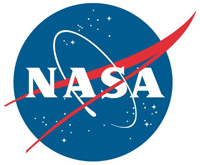 Pasadena, CA – While auto manufacturers built over 92 million motor vehicles for this world in 2019, NASA built just one for Mars. The Perseverance Mars rover is one of a kind, and the testing required to get it ready to roll on the mean (and unpaved) streets of the Red Planet is one of a kind as well.
Because hardware cannot be repaired once the rover is on Mars, the team has to build a vehicle that can survive for years on a planet with punishing temperature shifts, constant radiation and ever-present dust.
«Read the rest of this article»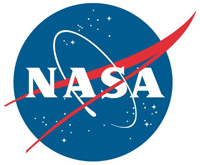 Pasadena, CA – NASA has selected a new mission to study how the Sun generates and releases giant space weather storms – known as solar particle storms – into planetary space.
Not only will such information improve understanding of how our solar system works, but it ultimately can help protect astronauts traveling to the Moon and Mars by providing better information on how the Sun's radiation affects the space environment they must travel through.
«Read the rest of this article»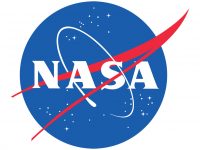 Washington, D.C. – NASA has selected the first two scientific investigations to fly aboard the Gateway, an orbital outpost which will support Artemis lunar operations while demonstrating the technologies necessary to conduct a historic human mission to Mars. The instruments selected for Gateway will observe space weather and monitor the Sun's radiation environment.
"Building the Gateway with our commercial and international partners is a critical component of sustainable lunar exploration and the Artemis program," said NASA Administrator Jim Bridenstine.
«Read the rest of this article»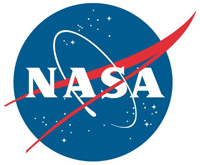 Washington, D.C. – NASA astronaut Christina Koch is set to return to Earth on Thursday, February 6th, 2020 after 328 days living and working aboard the International Space Station. Her mission is the longest single spaceflight by any woman, which is helping scientists gather data for future missions to the Moon and Mars.
Koch will return to Earth alongside ESA (European Space Agency) astronaut Luca Parmitano and Russian cosmonaut Alexander Skvortsov. She has been a crew member for three expeditions – 59, 60 and 61 – during her first spaceflight.
«Read the rest of this article»