Topic: Recession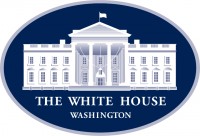 Washington, D.C. – The White House today released a new report that finds that the loss of teachers and other education staff is forcing communities into difficult choices that harm our children's education and future, including increasing class sizes and shortening school years and days.
The report shows that more than 300,000 local education jobs have been lost since the end of the recession – a figure that stands in stark contrast to previous economic recoveries. As a result, the national student-teacher ratio increased by 4.6 percent from 2008 to 2010, rolling back all the gains made since 2000.
«Read the rest of this article»
Clarksville, TN – A steady drip of weak economic performance figures from around the globe combined with a grim assessment of near-term U.S. economic prospects pushed investor confidence over the edge Thursday. Some Asian and European markets lost as much as 5% of their value. U.S. markets dropped similarly during the day, although losses diminished somewhat as trading drew to a close.
For the record, the Dow Jones Industrial Average fell 391.01 points or 3.51% to finish the day at 10,733.80, while the broader S&P 500 dropped 37.2 points or 3.19%, to close at 1,129.56. The Nasdaq declined 82.52 points or 3.52% and closed at 2,455.67. This followed significant losses in all the indices in the previous trading session. It was the fourth consecutive day of domestic market losses. «Read the rest of this article»
Recent research also finds upper income women facing new debt challenges
Columbia, MD — Forty-five percent of women seeking debt relief assistance have more than $50,000 in household debt, up from 33 percent of women just two years ago. Among the women seeking assistance in dealing with their debt, a growing number come from high income families or women who are widowed or divorced.
Those are just some of the findings of a new study on women and debt conducted by CareOne Debt Relief Services, one of the nation's largest networks of debt relief providers. The study, "Women, Debt and the Recession: A Snapshot of the Changing Face of Debt in America from CareOne Debt Relief Services," compared the debt, income, age and marital status of 50,000 CareOne customers from two six-month windows – one from October 2007 through March 2008 and one from October 2009 through March 2010. «Read the rest of this article»
The National Bureau of Economic Research announced today what Americans have known, or at least suspected, for the past year: the United States is in a recession. It's official.The recession, according to the NBES, began in 2007, again, no earth-shattering news to many Americans.
The statement came even as the stock market, which had a rebound last week, tanked on the news, dropping 400 points by noon Monday and closing the day down by 680. With a public still reeling from months of soaring gas prices and the fallout of higher food and other retail items (due in part to exploding transportation costs), the reality of recession with or without documentation from a national bureau. «Read the rest of this article»
Photograph By: Bill Larson
This is Del Del Jekins. I took time to speak with him as I made my way down Madison Avenue the other day. Mr. Jenkins works in the construction industry, pouring concrete. With the slowing economy, he came to Clarksville looking for work in our local construction industry, but as he told me, "So far things are not looking too good." Clarksville has yet to feel the pinch of the national recession as intensely as other areas of our country, but have no doubt that it eventually will. Historically, Clarksville is generally slow entering a recession and even slower getting out of one. This fact does not bode well for the potential success of the redevelopment plans that Clarksville's city government is dead set on undertaking.
«Read the rest of this article»