Topic: Red Dwarf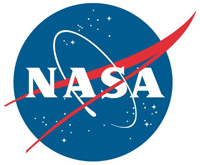 Washington, D.C. – Is our solar system located in a typical Milky Way neighborhood? Scientists have gotten closer to answering this question, thanks to the NASA-funded Backyard Worlds: Planet 9 project, a citizen science collaboration between professional scientists and members of the public.
Scientists tapped into the worldwide network of 150,000 volunteers using Backyard Worlds: Planet 9 to find new examples of brown dwarfs. These objects are balls of gas that are not heavy enough to be stars since they can't power themselves through nuclear fusion the way stars do.
«Read the rest of this article»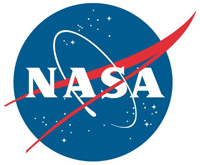 Greenbelt, MD – In a generic brick building on the northwestern edge of NASA's Goddard Space Flight Center campus in Greenbelt, Maryland, thousands of computers packed in racks the size of vending machines hum in a deafening chorus of data crunching. Day and night, they spit out 7 quadrillion calculations per second.
These machines collectively are known as NASA's Discover supercomputer and they are tasked with running sophisticated climate models to predict Earth's future climate.
«Read the rest of this article»
NASA Headquarters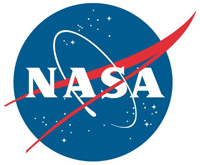 Washington, D.C. – Fishermen would be puzzled if they netted only big and little fish, but few medium-sized fish. Astronomers likewise have been perplexed in conducting a census of star-hugging extrasolar planets. They have found hot Jupiter-sized planets and hot super-Earths (planets no more than 1.5 times Earth's diameter).
These planets are scorching hot because they orbit very close to their star. But so-called "hot Neptunes," whose atmospheres are heated to more than 1,700 degrees Fahrenheit, have been much harder to find. In fact, only about a handful of hot Neptunes have been found so far.
«Read the rest of this article»
Written by Elizabeth Zubritsky
NASA's Goddard Space Flight Center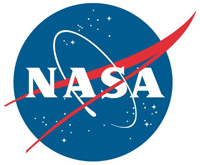 Greenbelt, MD – How long might a rocky, Mars-like planet be habitable if it were orbiting a red dwarf star? It's a complex question but one that NASA's Mars Atmosphere and Volatile Evolution mission can help answer.
"The MAVEN mission tells us that Mars lost substantial amounts of its atmosphere over time, changing the planet's habitability," said David Brain, a MAVEN co-investigator and a professor at the Laboratory for Atmospheric and Space Physics at the University of Colorado Boulder. "We can use Mars, a planet that we know a lot about, as a laboratory for studying rocky planets outside our solar system, which we don't know much about yet."
«Read the rest of this article»
Written by Christine Pulliam
NASA Headquarters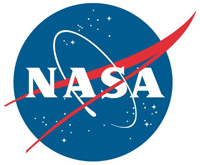 Washington, D.C. – Cool dwarf stars are hot targets for exoplanet hunting right now. The discoveries of planets in the habitable zones of the TRAPPIST-1 and LHS 1140 systems, for example, suggest that Earth-sized worlds might circle billions of red dwarf stars, the most common type of star in our galaxy.
But, like our own sun, many of these stars erupt with intense flares. Are red dwarfs really as friendly to life as they appear, or do these flares make the surfaces of any orbiting planets inhospitable?
To address this question, a team of scientists has combed 10 years of ultraviolet observations by NASA's Galaxy Evolution Explorer (GALEX) spacecraft looking for rapid increases in the brightness of stars due to flares.
«Read the rest of this article»
Written by Whitney Clavin
NASA's Jet Propulsion Laboratory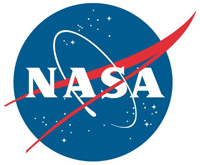 Pasadena, CA – The discovery of a super-Earth-sized planet orbiting a sun-like star brings us closer than ever to finding a twin of our own watery world. But NASA's Kepler space telescope has captured evidence of other potentially habitable planets amid the sea of stars in the Milky Way galaxy.
To take a brief tour of the more prominent contenders, it helps to zero in on the "habitable zone" around their stars. This is the band of congenial temperatures for planetary orbits — not too close and not too far.
«Read the rest of this article»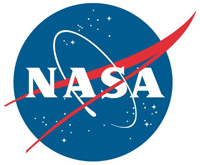 Greenbelt, MD – During the next few years, NASA's Hubble Space Telescope will have two opportunities to hunt for Earth-sized planets around the red dwarf Proxima Centauri.
The opportunities will occur in October 2014 and February 2016 when Proxima Centauri, the star nearest to our sun, passes in front of two other stars. Astronomers plotted Proxima Centauri's precise path in the heavens and predicted the two close encounters using data from Hubble.
«Read the rest of this article»
Written by Whitney Clavin
NASA's Jet Propulsion Laboratory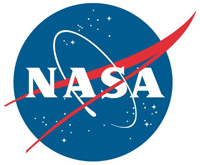 Pasadena, CA – NASA's Kepler space telescope has witnessed the effects of a dead star bending the light of its companion star. The findings are among the first detections of this phenomenon — a result of Einstein's general theory of relativity — in binary, or double, star systems.
The dead star, called a white dwarf, is the burnt-out core of what used to be a star like our sun. It is locked in an orbiting dance with its partner, a small "red dwarf" star. While the tiny white dwarf is physically smaller than the red dwarf, it is more massive.
«Read the rest of this article»