Topic: RNA

Silver Spring, MD – The U.S. Food and Drug Administration (FDA) today continued to take action in the ongoing response to the COVID-19 Coronavirus pandemic:
Today, FDA took action to help facilitate the timely development of safe and effective vaccines to prevent COVID-19 Coronavirus by providing guidance with recommendations related to licensure for those developing COVID-19 Coronavirus vaccines.
«Read the rest of this article»
American Heart Association
Dallas, TX – A new scientific statement from the American Heart Association summarizes the state-of-the-science of genomic medicine — the study of the health effects of the molecular interactions of a person's unique genes — for studying cardiovascular traits and disorders and for therapeutic screening.
«Read the rest of this article»
Written by Gina Anderson
NASA Headquarters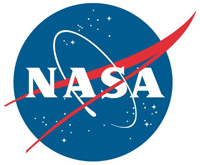 Washington, D.C. – NASA has released its Spinoff 2017 publication, which takes a close look at 50 different companies that are using NASA technology — innovations developed by NASA, including JPL; with NASA funding; or under a contract with the agency — in products that we all benefit from.
Whether it's the self-driving tractor that harvests food, cameras used in car-crash safety tests, or tools making brain surgery safer, NASA technology plays a significant role in our daily lives.
«Read the rest of this article»
Written by Nancy Neal-Jones / William Steigerwald
NASA Goddard Space Flight Center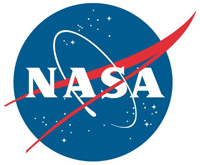 Greenbelt, MD – A team using the Sample Analysis at Mars (SAM) instrument suite aboard NASA's Curiosity rover has made the first detection of nitrogen on the surface of Mars from release during heating of Martian sediments.
The nitrogen was detected in the form of nitric oxide, and could be released from the breakdown of nitrates during heating. Nitrates are a class of molecules that contain nitrogen in a form that can be used by living organisms. The discovery adds to the evidence that ancient Mars was habitable for life.
«Read the rest of this article»
Written by Ruth Marlaire
NASA's Ames Research Center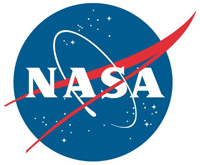 Moffett Field, CA – NASA scientists studying the origin of life have reproduced uracil, cytosine, and thymine, three key components of our hereditary material, in the laboratory. They discovered that an ice sample containing pyrimidine exposed to ultraviolet radiation under space-like conditions produces these essential ingredients of life.
Pyrimidine is a ring-shaped molecule made up of carbon and nitrogen and is the central structure for uracil, cytosine, and thymine, which are all three part of a genetic code found in ribonucleic (RNA) and deoxyribonucleic acids (DNA). RNA and DNA are central to protein synthesis, but also have many other roles.
«Read the rest of this article»
Written by Whitney Clavin
NASA's Jet Propulsion Laboratory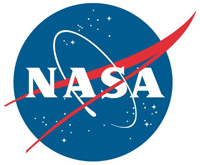 Pasadena, CA – Life took root more than four billion years ago on our nascent Earth, a wetter and harsher place than now, bathed in sizzling ultraviolet rays. What started out as simple cells ultimately transformed into slime molds, frogs, elephants, humans and the rest of our planet's living kingdoms. How did it all begin?
A new study from researchers at NASA's Jet Propulsion Laboratory in Pasadena, CA, and the Icy Worlds team at NASA's Astrobiology Institute, based at NASA's Ames Research Center in Moffett Field, CA, describes how electrical energy naturally produced at the sea floor might have given rise to life.
«Read the rest of this article»
Researchers at MIT's Lincoln Lab have developed technology that may someday cure the common cold, influenza and other ailments.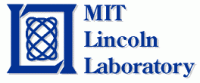 Cambridge, MA — Most bacterial infections can be treated with antibiotics such as penicillin, discovered decades ago. However, such drugs are useless against viral infections, including influenza, the common cold, and deadly hemorrhagic fevers such as Ebola.
Now, in a development that could transform how viral infections are treated, a team of researchers at MIT's Lincoln Laboratory has designed a drug that can identify cells that have been infected by any type of virus, then kill those cells to terminate the infection.
«Read the rest of this article»