Topic: Salsa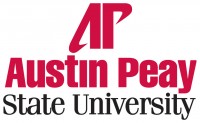 Clarksville, TN – Austin Peay State University's Foy Fitness and Recreation Center, in its continued effort to promote fitness that is both fun and functional for everyone, is hosting DanceFest 2015. The event is scheduled for Saturday, January 31st from 9:00am-noon at the Foy Fitness and Recreation Center.
The event's purpose is to encourage healthy lifestyles and improve the overall wellness of both students and the community. There will be several dance formats to choose from, including Zumba dance, Salsa, R&B Line Dance, Chicago-Style Stepping and International/Country Line Dance. «Read the rest of this article»
News and Information from the University of Tennessee Institute of Agriculture

Knoxville, TN – Earning certification to prepare, manufacture and sell certain foods from a home kitchen is now more convenient for Tennesseans thanks to a new online training module from University of Tennessee Extension.
Domestic Kitchen Food Safety Training, which launched Wednesday, February 1st, provides instruction centered around the state's Domestic Kitchen Rule. The rule allows people to commercially prepare, manufacture and sell non-potentially hazardous foods in the home while ensuring the public's health is protected. «Read the rest of this article»
Nashville, TN – Superstitious or not, most Southerners like to start off the new year with black-eyed peas to ensure good luck during the coming year. So there is no better time to serve your good luck charm than a day when superstition abounds – game day.
There are all kinds of options for serving black-eyed peas at a New Year's game day party, but one thing that is not optional is cornbread to serve with black-eyed peas. This year try Black-Eyed Pea Salsa with Cheddar Cornbread Dippers.
«Read the rest of this article»
Written by Karla Kean

Next week I am scheduled to make salsa with the youth at Brandon Hills but our veggies are not ready yet.  If you have extra tomatoes, peppers (both hot and sweet) and onions, please drop them off at my office no later than July 19th. «Read the rest of this article»
Ivan's Cultural Ensemble (ICE) to hold open auditions for dancers, all forms of dance are welcome. Selected dancers will have the chance to perform professionally, cross country travel, and will be provided an intensive education in the different arts of dancing. The Auditions are open to all forms of dance and the performing arts including  Classical, Jazz, African, Hip Hop, Ballet, Gospel Praise, Salsa, Merengue, Samba and More!
The Auditions will take place from 1:00pm – 5:00pm on July 10th, 2010, at the Total Fitness Personal Training Studio (110 Franklin Street, Suite 200) . All dancers must be registered before the starting time.  To register contact Ivan Roberts at (931) 801-4730, or RSVP via Facebook. «Read the rest of this article»