Topic: Sanctions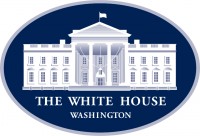 Washington, D.C. – "In a new bid to kickstart the economy and steer younger Americans to good jobs that don't require a $120,000 college degree, the Ad Council, Apple, the White House and other sponsors today are unveiling a new campaign urging potential job-seekers to 'find something new,'" Paul Bedard writes in the Washington Examiner.

"Jobs are changing—and the COVID-19 Coronavirus has accelerated the pace," says Ivanka Trump, who is co-chair of the White House's American Workforce Policy Advisory Board.
«Read the rest of this article»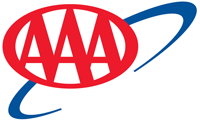 Tampa, FL – AAA says that despite crude oil price fluctuation and growing geopolitical concerns with Iran in the last week, the national gas price average has held steady at $2.58 since the beginning of the year. Today's national average is two cents more than last month and 34-cents more expensive than the beginning of 2019.
"A healthy and growing level of domestic gasoline stocks alongside decreasing demand are two factors helping to minimize gas price fluctuations," said Jeanette Casselano, AAA spokesperson.
«Read the rest of this article»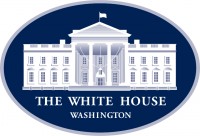 Washington, D.C. – Today, Friday, January 10th, 2020, I (President Donald Trump) am holding the Iranian regime responsible for attacks against United States personnel and interests by denying it substantial revenue that may be used to fund and support its nuclear program, missile development, terrorism and terrorist proxy networks, and malign regional influence.
I have issued an Executive Order authorizing the imposition of sanctions against any individual or entity operating in the construction, manufacturing, textiles, or mining sectors of the Iranian economy or anyone assisting those who engage in this sanctioned conduct.
«Read the rest of this article»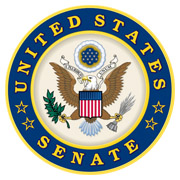 Washington, D.C. – Iranian officials took unprecedented action to silence and oppress the Iranian people – unleashing security forces and shutting down the Internet to hide police brutality – after widespread protests broke out against to the regime's decision to increase gasoline prices by 50 percent.
In response, Senator Marsha Blackburn (R-Tenn.) joined Senators Ted Cruz (R-Texas), Tom Cotton (R-Ark.), John Cornyn (R-Texas), Pat Toomey (R-Penn.), John Barrasso (R-Wyo.) and Marco Rubio (R-Fla.) in sending a letter to President Donald Trump urging his administration to swiftly impose mandated sanctions on those Iranian officials responsible for shutting down the Internet, and support restoration of Internet access in Iran, which though partially restored remains heavily filtered.
«Read the rest of this article»