Topic: Seahawks
Tennessee Athletics Department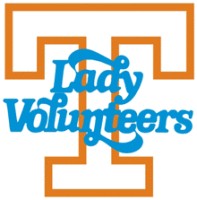 Knoxville, TN – Senior Jordan Reynolds recorded the third triple-double in program history to lead Tennessee Lady Volunteers basketball team past the UNCW Seahawks 90-54 on Thursday night in Thompson-Boling Arena.
Reynolds finished with a career-high 14 rebounds to go along with 11 points and 10 assists, becoming the third Lady Vol to accomplish a triple-double and the first since Shekinna Stricklen in a win over Oklahoma in 2010 (17 points, 13 rebounds, 12 assists).
Tennessee (8-4) took the lead for good midway through the second quarter and outscored UNCW (5-6) 27-7 in the third quarter en route to the team's fourth consecutive victory.
«Read the rest of this article»
Tennessee vs. UNCW
Thursday, December 29th, 2016 | 6:00pm CT
Knoxville, TN | Thompson-Boling Arena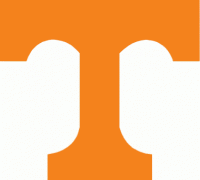 Knoxville, TN – Tennessee will look to extend its winning streak on Thursday at 6:00pm CT, as the Lady Vols host UNCW at Thompson-Boling Arena.
Thursday's game will not be televised, but it will be available online via SECN+/WatchESPN. Visit WatchESPN.com or download the WatchESPN app to view the game on a computer or mobile device. Roger Hoover (PxP), #LVFL Andraya Carter (Analyst) and Elaina Lanson (Reporter) will describe the action between the Lady Vols and the Seahawks.
Fans can also tune into their local Lady Vol Network station to catch Mickey Dearstone describing the action.
«Read the rest of this article»
Austin Peay Sports Information

Clarksville, TN – Austin Peay State University's softball team looks to end an unplanned 15-day layoff this Saturday and Sunday as it travels to Rock Hill, SC, to participle in the Winthrop Adidas Tournament.
«Read the rest of this article»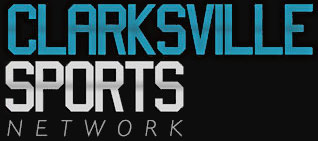 Clarksville, TN – The best thing about the last week of the NFL regular season is all the, 'If this, then that', scenarios that usually surround the playoffs. But this year's is a little more direct for four teams that are playing each other Sunday, the Broncos and the Raiders in the AFC West and the Cowboys and Giants in the NFC East, because whomever wins gets in and those make for exciting games.
It's already great the four teams are already hated and heated rivals. But with a berth to the playoffs on the line, things get ratcheted up even more. After quarterback Jason Campbell and running back Darren McFadden went down, I was one that thought the Raiders were done. But the Raiders have played well enough to stay in it with Carson Palmer at quarterback and Michael Bush running the ball. The Broncos, well they are 7-2 under Tebow, and really that's all you need to say about that.
http://www.youtube.com/watch?v=CtaDy_Y9kNI
«Read the rest of this article»