Tennessee Athletics Department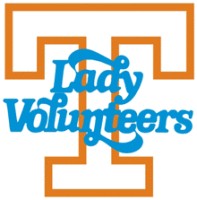 Knoxville, TN – Senior Jordan Reynolds recorded the third triple-double in program history to lead Tennessee Lady Volunteers basketball team past the UNCW Seahawks 90-54 on Thursday night in Thompson-Boling Arena.
Reynolds finished with a career-high 14 rebounds to go along with 11 points and 10 assists, becoming the third Lady Vol to accomplish a triple-double and the first since Shekinna Stricklen in a win over Oklahoma in 2010 (17 points, 13 rebounds, 12 assists).
Tennessee (8-4) took the lead for good midway through the second quarter and outscored UNCW (5-6) 27-7 in the third quarter en route to the team's fourth consecutive victory.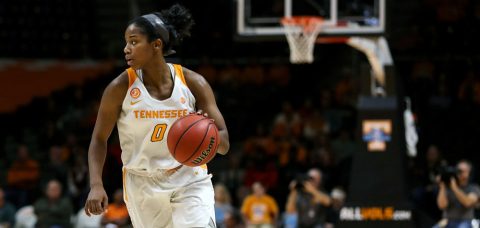 Redshirt junior
Mercedes Russell
finished with a 20 points a 10 rebounds, good for her third double-double in as many games and the second time this season she has scored at least 20 points. Junior
Jaime Nared
led the Lady Vols with 21 points, shooting a perfect 6-for-6 from the free throw line.
The Lady Vols led from the first basket, but UNCW opened the second quarter on an 11-0 run and took the lead briefly at 25-24 on back-to-back 3-pointers by Diamond Willis and Madison Raque. The Lady Vols reclaimed the lead for good when Russell hit a layup to put UT up 26-25 and start a 6-0 run with 7:17 left in the half.
Tennessee extended the lead to 43-35 at halftime.
Tennessee surged at the end of the third quarter with a 13-0 run to close out the frame. Meme Jackson capped the run with a layup to put Tennessee ahead 70-42 with eight seconds left in the quarter.
The Lady Vols outscored UNCW 47 to 19. Tennessee shot 64.5 percent from the floor in the second half (20 for 31) and 58.1 percent for the game (36 for 62), while holding the Seahawks to just 20.6 percent in the second half (7 for 34).
While Thursday marked the final contest before SEC play, the Lady Vols do have one more non-conference game remaining, taking on Notre Dame on January 16th at home.
Reynolds' Historic Day
Senior Jordan Reynolds recorded the third triple-double in program history with her career-high 14 points to go along with 11 points and 10 assists.
Tennessee's two previous double-doubles included: Shekinna Stricklen vs. Oklahoma on January 3rd, 2010 (17 points, 13 rebounds, 12 assists) and Shelia Collins vs. Florida State on February 8th, 1985 (18 points, 10 rebounds, 10 steals).
Reynolds' previous career-best in rebounds was 11 against Mississippi State (January 28th, 2016)
She had entered the game with two career double-doubles, including last game against Troy, when she had 13 assists, 12 points and eight rebounds.
Most and Least
With 90 points on Thursday, Tennessee has scored 90 or more points three times this season (3-0) and 80 or more seven times (7-0).
The Lady Vols' 56 points in the paint was a season high.
Tennessee held UNCW to seven points in the third quarter, the second fewest points the Lady Vols have allowed in a quarter this season. Navy scored just five points against the Lady Vols in the fourth quarter on November 13th.
Up Next for the UT Lady Vols
The Lady Vols open conference play — and the new year — Sunday at Thompson-Boling Arena against No. 17/23 Kentucky at 3:00pm CT. Doors open at 2:00pm CT, and the game will be televised on ESPN2.